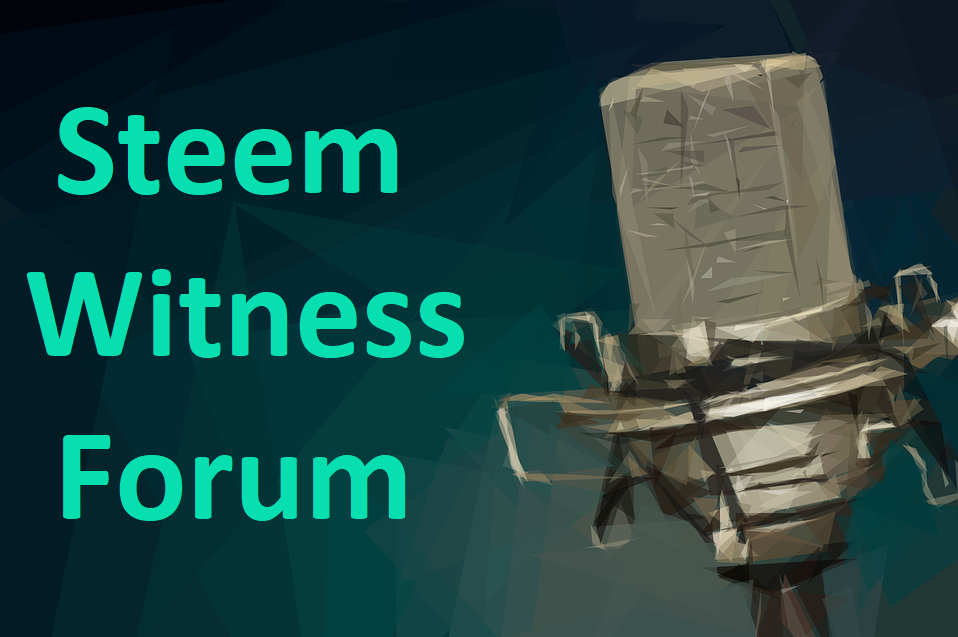 Here's the Steem Witness Forum Video. Had a great discussion around HF20 and what's coming, culture of Steemit, and what the various witnesses are working on.
Thanks @andrarchy for joining us and giving us the update from the Steemit perspective.
Starts right now! We'll be joined by @timcliff, @aggroed, @pgarcgo, @drakos, and @elear. I'm typing while on air!
@timcliff is known for his help on steem.chat, and his recent work adding to the blockchain code!
@aggroed is founder of the Minnow Support Project, msp-waves, and Steem Monsters.
@drakos is a constant help on Steem.chat and a Witness leading the Minnow Support Community.
@elear is the founder of Utopian-io a project dedicated to spreading and supporting open source development.
Going back on air in about 45 minutes
Minnow University and Curation show starts, then we have a few hours of the Peace Academy.