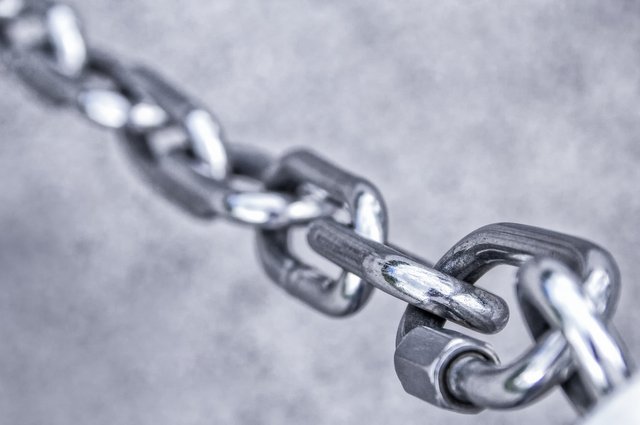 There are strange things done long past the sun By the those who toil the chain
In your darkest hours and by hidden powers many people help the Steem rain.
On nerves worn thin and a crooked grin the coders cracked their bones
Then mad minds raced and secrets chased for what made fluid turn to stone.
By halogen light and dual screens bright the coders entered the frey
"By the love of the lord and my Steem horde the chain is moving today!"
Those were the cries of the steemit guys who worked way into the night
And slow at first but not stopped by thirst they found some cheer and delight.
For an account was made and anon Steem paid and nijeah came to be
The steem Devs sighed and and the children cried "the fault it lay on he."
He done bad things thinkin he'll win a mighty pot of digital gold
But all he got was a Steem chain stopped and an asswhoopin now foretold.
He tried to withdraw with a slender paw steem that wasn't rightly his
A billion vests on that bet rests but sparks he thought was just fizz.
The Devs they claimed that beauty reigned and a patch so pretty provided
And the witnesses no longer wished for it and acted undivided.
Gandalf shook and first steps he took and the rumbling chain did start
And Tim cliff next with baited breath hit go and unleashed his heart.
We followed suit and soon the loot it all started to flow,
The chain she ran, by teamwork's hand, and Steemd started to go!
Well I played my role, helped score the goal, and got back in the game,
And I witnessed those who sought and those who fought to keep it all the same.
There are strange things done long past the sun by those who toil the chain,
In our darkest hours and by hidden powers many people help Steem reign.
stuff
Poem is based on the cremation of Sam McGee by Robert Service.
I'm now running 19.5. Missed 400 blocks like most of the top 20.
Chain is all good. Check @steemitblog for further updates as shit gets real real soon —> appbase —> velocity —> communities —> smts—> moon!