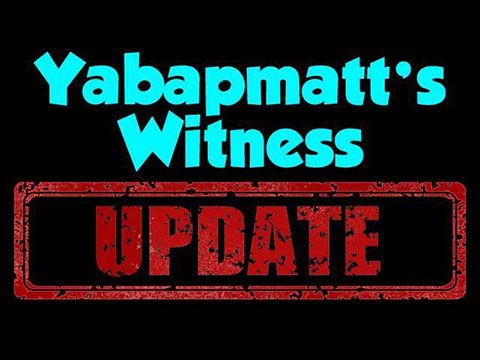 I'm guessing everyone here knows what I've been up to recently (unless you're living under a Giant Roc), but there's also some other things I've managed to find time for outside of Steem Monsters and I'm overdue for an update!
SBD
I have recently removed my price feed bias since SBD has fallen back much closer to the intended dollar peg. It seems to mostly be moving with the general crypto market, and while I expect it will have its ups and downs in the short term I expect that over the long term it will eventually settle back around $1.
I very much look forward to the day where we can sell Booster Packs for 2 SBD and not have to worry about price feeds and conversion rates and all that nonsense.
I fully understand the value and benefit of having increased rewards for content publishers as a result of the higher SBD price, and I myself have been a beneficiary of those increased rewards; however, I would much prefer that those higher rewards come from an increased STEEM price and have SBD once again function as the stable currency it was intended to be.
Post Promoter Curation Initiative
This started a couple weeks ago but I haven't had time to post about it so consider this the announcement! A portion of my earnings each day from running the @postpromoter content promotion service are now going towards rewarding great content posted on the Steem platform through a manual, human curation process.
The posts that receive an upvote through this initiative are not posts that have paid to use the Post Promoter service. The initiative is being run through the @postcurator account, so you can follow that account to see what post has been chosen each day. The @postcurator account will reply to the chosen posts with the following comment, and purchase a vote from @postpromoter for the post.
Congratulations! This excellent post was chosen by the new curation initiative of the @postpromoter content promotion service to receive a free upvote!
This post exemplifies the type of great content that we at @postpromoter enjoy reading and would love to see more of on the Steem platform. Keep up the good work!
Of course, finding the best, undervalued content on the Steem blockchain can be like finding a needle in a haystack day in and day out. Luckily, I have some help with that. I would like to formally introduce @crystalhuman as the lead curator for the Post Promoter Curation Initiative! In addition to his great curation work he is also a great person and a valuable member of the community. I highly recommend giving him a follow in addition to the @haveaheart account that he runs.
Spreading the Word
In addition to the regular monthly #steemphilly meetups, hosted by the amazing @hypnopreneur, I have also been asked to talk about the Steem platform and the advantages and opportunities it provides at two other blockchain/crypto events in the Philadelphia area over the next week.
First, I will be hosting a Steem table at the Blockchain Bash event this weekend in Conshohocken, PA. It looks like it's shaping up to be one of the biggest blockchain events we've had in the area so it should be a great opportunity to spread the word about Steem!
Second, I've been asked to talk about the technology behind the Steem blockchain and the opportunities it provides for developers and content creators at the June Philly Blockchain Tech Meetup next Thursday evening. For that I'm going to have to prepare a 20 - 30 minute talk with slides and the whole deal, so hopefully I will be able to find the time to put that all together!
Thank you for your support!
I want to sincerely thank everyone who has supported my projects and voted for me as a witness. I love the fact that this is a collaborative rather than competitive environment in the sense that we are all working towards the same goal of increasing the value of the Steem platform which helps all of us who share a stake in it.
My primary focus is going to be on the Steem Monsters project for the foreseeable future (in addition to promoting Steem at local events), but feel free to reach out on Steem Chat or Discord if you ever have any questions or need any help and I will do my best to respond as soon as I can!

Banner art by the amazing @nateaguila!