Stoodkev Witness Update : August 2018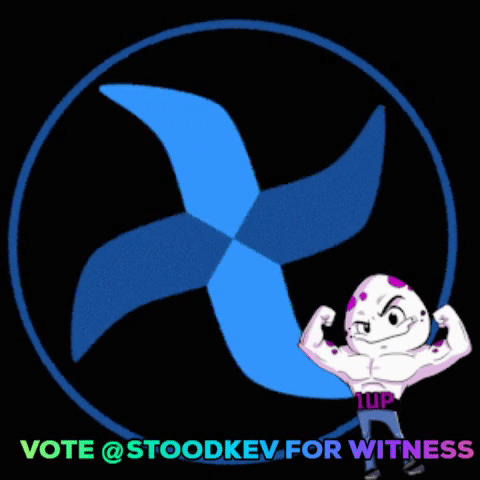 This update on the status of my witness was long overdue since I have been busier coding than writing recently, but you can rest assured that I alwas kept my eyes on my witness!
AppBase
The first versions of the AppBase softwork contained bugs that were rapidly spotted by the community, and led us to the current version v0.19.12, the version on which my witness is currently running.
AppBase will affect positevely the blockchain on different levels:
Possibility to edit old posts.
Several performance improvements.
Auto-scaling of shared memory file size
Read more on the initial release post.
Witness Status
I am now at the 77th spot on the witness list, with a total of 832 votes worth 5,916 MV.

My previous provider failed me twice last month, causing a few block loss and I had to disable by witness for a few days. Because of that, I rapidly changed to another provider and am currently using the server which specs you can find on the bottom of this post.
My work on the Steem blockchain
I have joined Utopian at its very beginning and I must say that it changed my life ( couldn't thank you enough @elear) and have been since then one of the most active developers on the platform.
I am doing my best to develop or help developing tools that add value to the users, work almost full time on Steem and even hired someone to assist me on developping those tools.
My work so far includes (but not limited to):
SteemPlus extension, you can download it here. It brings over 30 additional features to Steemit and Busy. We have now 3,148 users and am working on making that number grow! You can find the last update and all the extension features in here
SteemPlus is on the process of becoming a token, in order to incentize its users to interact more with the different services on the blockchain.
1UP. I helped @flauwy for this awesome idea of creating a manual curation system (people vote for their favorite posts) and voting before community bots. It is still a work in progress but will be of a great value to the blockchain when it comes out.
Working on several projects via Utopian. I also contributed a bit to Utopian itself during its first months.
SteemJs for dummies: a series of tutorials for future developers using steemjs.
I am currently working on another project that will be released very soon and will be a great addition to the ecosystem.
My engagements as a witness
Keep working on tools that will improve Steemians experience, whatever what their favorite platform is.
Always prefer usefulness over profitability of the tools I am developing.
Act in the best interest of the community.
Do my best to attract promote Steem to the outside world.
Server
Here are the specs of the server on which I currently run my witness:
128 GB RAM
2 TB HDD
1gbit/s network
Click on the image to vote for me as a witness!
If you don't know enough about witnesses yet and want to entrust me with your vote in the meantime, you can set me as a proxy