Hi Steemians,
I have been thinking about it for a while but I finally decided to go for it and set up my witness server. Read on to discover who I am, what I do on the blockchain, what are my engagements as a witness and finally what server I am using.
You knew @stoodkev (or not), meet Quentin
Hi! My name is Quentin Correa, I have been living in Taiwan for many years but I am originally from France, near Bordeaux, the city of good wine. I came to this beautiful country for my master degree and decided to stay here and start my startup two days ago. As a lot of startups, it failed but I didn't see as a failure but as a learning experience. This is around that time that I realized that I do not see myself fitting in a big company and started working freelance, got into cryptos and discovered Steemit.
My work on the Steem blockchain : Utopian projects
I have joined Utopian at its very beginning and I must say that it changed my life ( couldn't thank you enough @elear). I have been since then one of the most active developers in the platform.
I am doing my best to develop or help developing tools that add value to the users. I am working more and more on those, at the point I am almost a full-time Utopian now and am even considering to start a team to get even more good work done.
My work so far includes (but not limited to):
SteemPlus extension, you can download it here. It brings tons of additional features to Steemit, Busy and soon Utopian. I have now 379 users and am working on making that number grow! You can find the last update and all the extension features in here
Utopian-1UP. I helped @flauwy for this awesome idea of creating a manual curation system (people vote for their favorite posts) and voting before the Utopian bot. It will be ready very soon and definitely add value to the Utopian system.
Utopian itself, I ve been working on the Utopian Bot, and some elements of its front-end.
SteemJs for dummies: a series of tutorials for future developers using steemjs.
Two more big things that will come real soon!
My engagements as a witness
Keep working on tools that will improve Steemians experience, whatever what they favorite platform is.
Always prefer usefulness over profitability of the tools I am developing.
Act in the best interest of the community.
Do my best to attract promote Steem to the outside world.
Server
I am using a server from @privex. Ten thousand thank you to @yabapmatt for his help throughout the process and to @someguy123 for his straightforward tutorials!
Characteristics of the server:
32 GB RAM
4 cores
200 GB HDD
1gbit/s network
Germany VPS
Click on the image to vote for me as a witness!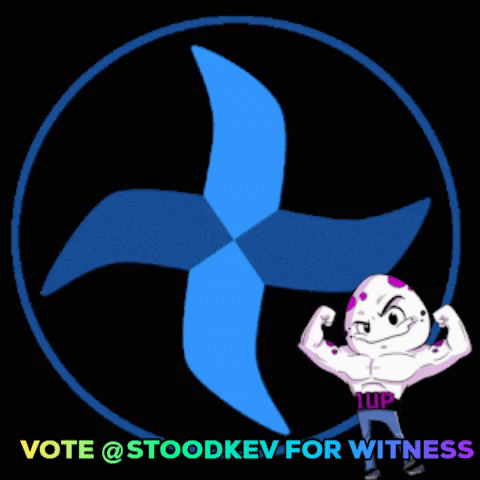 Thank you @jpederson96 and @nicnas for this spontaneous creation!
@stoodkev, witness