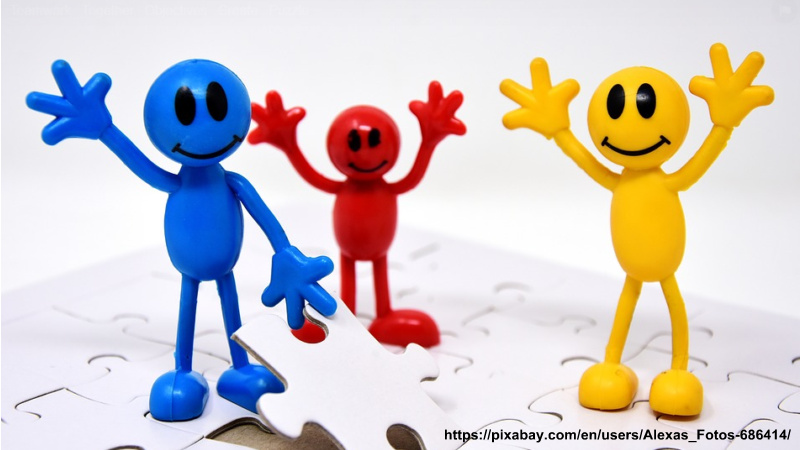 ---
BREAKING NEWS!
Three of the most dynamic personalities on Steemit have come together to form a witness partnership, a trifecta with the potential to become a real voice for the people on this platform. @Sircork has run a successful witness for nine months and currently stands as Witness #65. Joining him are @beanz and @rhondak, both very active on Steemit and as Discord community leaders. They share a common link, in that all three are heavily invested in projects that amplify voices otherwise lost in the noise.
@Sircork owns and operates the Steemstar Network, a streaming radio station built specifically for Steemit audiences. @beanz founded @VOTU, which is "Voice of The Underground," a Discord community where users from all the darkest corners of the globe get to express themselves politically and stay up to date on all things crypto. @rhondak is co-administrator of @thewritersblock, a Discord community founded on the principle that quality content is essential for the long-term success of Steemit.
Additionally, Sircork is the founder of YouAreHope, a Blockchain-based charity helping communities in underdeveloped regions of the world. Rhondak is founder of a U.S. nonprofit for animals known here on Steemit as @tarc. She has also founded Steemhouse Publishing, a blockchain-based publisher that will market to the mainstream, as well as Steemshelves and the @sft.
---
Woohoo! I'm Part of a Witness Team!
This is very exciting for me. I've thought about witnessing for a while now, but never took the leap. When this opportunity presented itself, I could not have been more thrilled.
The Team
I've known SirCork for a while now. I've had the pleasure of meeting him in person. I've not had the pleasure of meeting Beanz face to face, but our interactions on Discord have humbled and impressed me. Though our approaches differ, the three of us share a similar drive to see justice prevail, and we love to see the good guys win.
So who are the "good guys?" For us—in the context of Steemit—the "good guys" include everyone who is trying to bring quality to the blockchain, who works for the benefit of the community, contributes in any kind of meaningful way and who is transparent about their intentions for their actions on the platform. We want to support and encourage each of those users, and give them a fruitful, inspiring community to grow in.

Me, the Individual
I joined Steemit in June of 2017 because it looked like the perfect platform to share my story about animal rescue in Central Appalachia. And boy was I right. More than that, though, I also found a subculture of writers lurking within the community with talent that rivaled any found in mainstream publishing circles. We grew and flourished within the @minnowsupport project, and ultimately became @thewritersblock. Within the Writers' Block community, I created Steemshelves, an external website that gives Steemit authors a tool for collecting all parts of a series in one place with one link. I also started the @sft, a curation trail that rewards work of publishable quality on the Blockchain. More recently, I incorporated Steemhouse Publishing, which will focus on marketing Steemit authors to the general public.
In addition to all this, I'm the Executive Director of Tazewell Animal Rescue Coalition, known on Steemit as @tarc. We focus on saving the lives of Appalachian animals that have been neglected, abandoned, and abused. We've found a great home on the Blockchain and have much support here that our own IRL community does not give us.
As a witness, I will continue to focus on content, making the Writers' Block and Steemhouse Publishing my official witness project. The priority will continue to be quality content, which to me means well-written, well-edited posts of substance. I will find every way I can to support and encourage this, and to discourage plagiarism, spam, and shitposts.
The Important Takeaway
Most of all, I hope what rises to the top of everything else is the commitment we've shown to making Steemit a platform we can all be proud of. Not one of us on this witness team is perfect. But this is a new venture, with new promise and new energies. We look forward to serving the Steemit community for the long haul!
---
If you already vote for @sircork on your witness list or via proxy, there is no need to change it.
If you want to add your vote for team @rhondak, @beanz and @sircork, then click here and register your vote via Steemconnect with one click.