Yesterday we saw a little drama here on Steemit down to an exclusion list that had published – Many of you may have noticed the exclusion list was taken down.  I will tell you the reasons in a couple of minutes.
Every day on Steemit are people trying to scam, posting spam and copied posts and being rewarded unfairly. Many of these accounts are closed down only to open under different names a few minutes later.
Working on the ground with redfish and minnows it is important for me to identify accounts not to support, as soon as possible.  Therefore, I created a few data queries to catch these as many of these as I can, as soon as they are set up or become active.  
I also found, and you are all aware, many people on the platform have multiple accounts, and personally with the little rewards I can offer, don't really want to be rewarding the same person on other accounts vying for the same prize, for example.
Criteria for inclusion on my Exclusion list.
1. All accounts with the text bot in their name (direct query)
2. All accounts with the text resteem in their name (direct query)
3. All accounts with the text bot in their profile (direct query)
4. All accounts with the text resteem in their profile (direct query)
5. All accounts that power down to a different account holder and the account they power down to (direct query)
6. All accounts that that have made transfer to an external exchange where the memo was also used by a different account (direct query)
7. All accounts personally deemed spammy for excessive commenting (query with manual review)
8. All accounts personally deemed spammy for excessive posting (query with manual review)
9. All accounts that have never posted or commented or voted. (direct query)
10. All accounts know or identified to use bots for posting or commenting (including business/brand and community accounts)
11. All accounts identified as bots on Steembottracker.
12. All accounts known to hold multiple accounts
This exclusion list was work in progress.  The idea was to reduce the 1m registered accounts on steemit down to non-spam, non-cheating, one account one person.
Fairly tight criteria, right?  In fact, it is so tight that myself and @abh12345 were also included.  At least this shows the queries were non-bias.
But some queries were also unfair as people were added to the list if their keys were stolen and SP powered down elsewhere or funds transferred to an exchange.
To me this was okay, because the tighter the list the better, and I was going to implement a way to apply to be removed from the list and classify accounts based on Persona, Brand, Community, Charity and so forth.
Accounts of users who have created accounts for others, e.g. @timcliff, were also added to the lists.  Clearly this was something else overlooked with the initial queries.
This was the starting point for a bigger project – a master whitelist.
However, I published this list without explanation, reasoning, and a way for accounts to be removed and what happened yesterday is very much a reflection on how people can react when not happy.
The list was published prematurely and for that I apologies.  I have now taken the list down and wow, I don't think Steemit is ready for what I was doing and at the moment and have decided to put the project on hold.
Findings
Apart from finding people rude, aggressive and obnoxious because of the list, and firing blame on loss of support being down to my list, that in fact was viewed just 6 times before the additional publicity given by yesterday's breakdown by people, I have some figures I would like to throw out to you.
I believe there are only 45K active individuals on Steemit. 
In May, 88K accounts made a root post.  40K individuals.  Of these, 15 accounts earned 5% of the author rewards and 40 accounts earned 10%.  there are over 1 million registered accounts!
In addition to finding out this, I also found some humour.  Thank you to @jackmiller for creating this.  It brought a smile to my face while receiving abuse from others.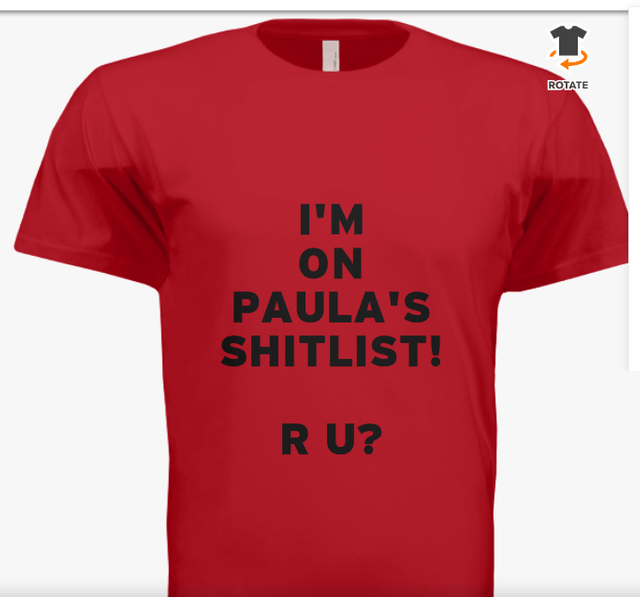 I hope some of you will hop over and show support for @jackmillers post here
https://steemit.com/funny/@jackmiller/club-t-shirts-limited-stock-available-only-5-sbd-until-sold-out 
Finally, I would like to thank my witness partner @abh12345 – You know why Asher, I owe you now 😊