Missing a Block because Node didn't wake up
I have seen this miss:

Not producing block because node didn't wake up within 750ms of the slot time.
What is happening here is that the network is lagging and cannot produce a block within the given 70ms of slot time.
Looking into the source code:
https://github.com/steemit/steem/blob/32908897ee14a4d62033cec8ca50fba22ac96985/libraries/plugins/witness/witness_plugin.cpp#L360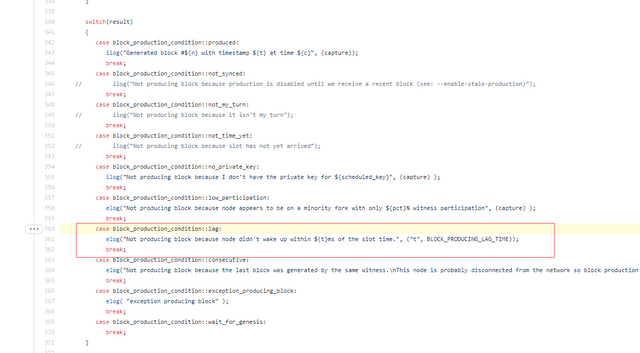 Therefore, there is nothing we can do here except paying more money to a much more stable hosting environment.
---
Follow me for topics of Algorithms, Blockchain and Cloud.
I am @justyy - a Steem Witness
https://steemyy.com
My contributions
Support me
If you like my work, please: