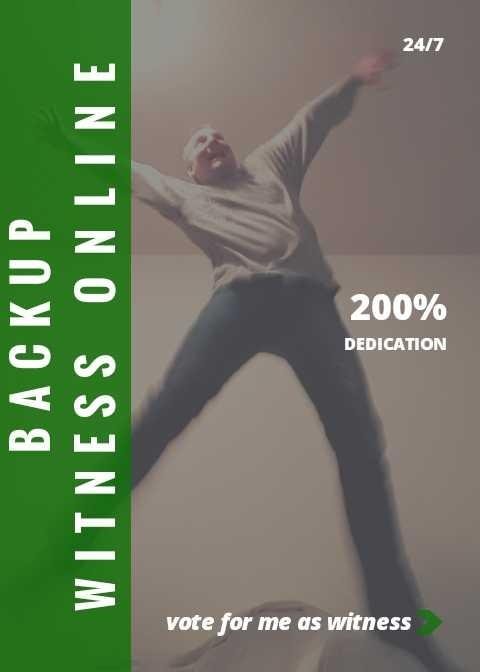 I just got the backup server with rpc node online, acting as failover with conductor.
As promised I completed the setup of the backup server with an rpc node.
Conductor is watching the primary server when it fails it updates the registration with the backup server, if that one fails too it deactivates the registration so another witness can take over.
I installed the rpm node on the backup server because it's not doing much all the time. In time I will install 2 extra rpm nodes dedicated to the witness servers to create more redundancy. The backup server takes on the role as backup. Only while updating the main or if the primary fails.
Why? Why am I doing this? I want to do more for steam. I don't want to see this project fail and want to do something too. Ofcource I get something back so I can dedicate my IT knowledge fully to give, to create possibilities for people who really needs the help and introduce them to the steem community.
The servers.
Processor 10x intel Xeon XS-2240v3
Memory 50Gb RAM
Drive 1200Gb SSD
Network 1Gb
Voting.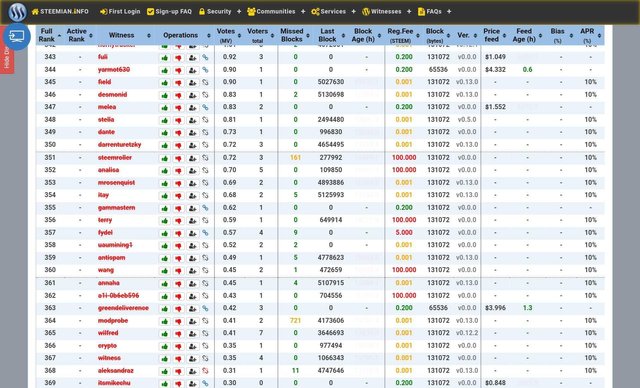 This is the snapshot taken and can be checked here https://steemian.info/witnesses
Thank you @folkert for my first vote.
If you want to help me realise my goal vote for me at https://steemit.com/~witnesses and fill in greendeliverence at the bottom.
See my original post at https://steemit.com/witness-category/@greendeliverence/i-finally-did-it-the-witness-server-is-online-2ef01c7aaba82