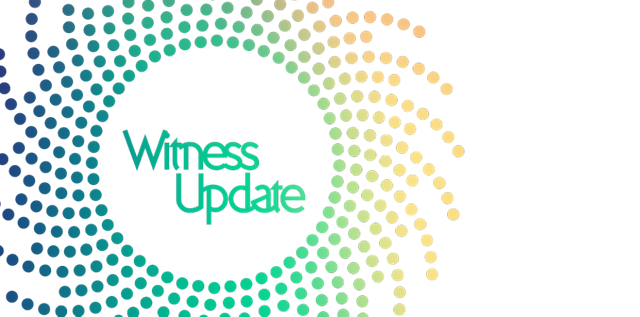 Hey everyone,
It's time for an update on what has been going on in the @curie community in the last month or so in terms of technical witness operation and community support.
Witness Ops
Steemit Inc. have released a number of updates in the last month or so, with a 0.19.5->0.19.10 optional upgrade followed by 0.19.5->0.19.6 and 0.19.10->0.19.11 upgrade paths. We had our primary witness server running on 0.19.11 and backup running on 0.19.6 for a while, but have recently moved to the latest 0.19.12 on both primary and backup. All updates have been done in a timely manner and we are currently producing blocks without issue on this version.
Our full node and seed node are being upgraded to 0.19.12 in the coming week.
Community Support
We have recently decided to support a number of communities with some liquid Steem donations. These donations are to cover prize pools for various community competitions for the months of August and September. Please check out the associated blogs if you want to get involved (and we encourage you to do so)
A total of nearly 1600 Steem and 180 SBD has been donated to these excellent community initiatives. Keep up the good work guys.
The Curie Comment and Engagement Competition
As you may or may not be aware, curie has been running its own comment engagement competition. You can win prizes in Steem for leaving good quality comments on curie-upvoted post. For more info on this, you can check out this week's winners post.
Becquerel
Becquerel, the Curie submission and curation platform has now been running for 2 months and has seen over 1300 submissions and reviews by Curie curators and reviewers. During that time there have been a number of small bugfixes and extra features have been added at the request of the users. As the developer of Becquerel, I thought it might be a good idea to go through an overview of the process I employ to get a new feature through to production. It's a process that is pretty much industry standard, but obviously scaled down a bit to apply to a team of one :)
A new feature request or bug is raised either directly to me or through one of the channels in the curie discord. I tend to decide on which feature to work on next, unless there is an overwhelming desire for a specific one. All of these requests are tracked in a Trello board.
Development is completed and the feature/fix is tested locally with a local database to ensure that the change is functionally correct.
Once the change is determined to be functionally correct, I push the change to a Functional Test Environment which is in the same infrastructure as the production environment. This allows me to fully test the platform in equivalence to the production system without affecting it. This FTE is hooked up to a test database.
Once the change is proven in FTE, I promote it to a staging environment. This is similar to FTE, but points to the main production database. This allows fully fledged curators and reviewers to test new functionality in isolation from the main system. It is also there to check that production data still works in unison with the new codebase.
If all of this completes succesfully, I then promote the app to production and the new features are available for all to use.
I hope this gives an interesting overview of how we update our submission platform.

The curie witness update is written by witness operator, @markangeltrueman
If you would like to delegate to Curie you can do so by clicking on the following links:

50 SP, 100SP, 250SP, 500SP, 1000SP, 5000SP.
Be sure to leave at least 50SP undelegated on your account.