Hello Everybody,
Lately, we have been thinking a lot about how to increase the physical impact of digital economies. How can we bring the benefits of blockchain-based distributed networks to regular, everyday people? How can we leverage that technology to help diverse communities and sectors locally and globally? And how can we help individuals through this transition phase? We welcome your thoughts on these matters in the comments below. These are just a few of the questions that have been keeping us up at night. As we grapple with finding answers to these questions, we are also excited to share what we have been working on with the Steem community.
We have been hard at work since our last update in July. Our time has been spent:
Optimizing our witness deployments.
Building playbooks with Ansible to automate consensus node deployment.
Building and deploying agoric.co with a Steem account registration faucet built in.
In the future, generalized adaptations of our work will be made available on our Github page to the broader community to use, improve, hack, adapt, deploy, and whatever else they wish to do with it.
On a formal note, our friend @rahulyadav has decided to spend his time working on other pursuits. We thank him for his contributions to Agoric and wish him the best of luck!
Status of Witness Nodes
We have completed some migrations to make our virtual infrastructure more cost effective and sustainable, and also completed an analysis to determine if it would be cost effective to manage our own physical infrastructure. For now, we are going to stay on virtual servers, and we will transition to our own hardware as time and resources permit.
We are currently holding down active slots on the fledgling Peerplays and Muse networks. Both of these networks have great visions for their use case, and have been useful to us as a proving ground for experimenting with various automation techniques and providing a reliable witness service. We have reviewed our own Steem witness votes and adjusted them to support only current, active, and stable witnesses. We've also contributed feedback and bug reports for BitShares, Peerplays, and Muse on their respective Github issue trackers. As mentioned at the top of this post, we look forward to ramping up our open source contributions soon by continuing to engage the development community and provide bug reports, feature requests, and general insight where we can.
Overall, our witness nodes have proven to be relatively stable, and aside from some rare misses due to latency, we are showing our ability to support the infrastructure of these networks.
We're still quietly running standby witnesses for Steem and DECENT, however we have an exciting project in the works that we hope will improve our position on the Steem witness pecking order. Stay tuned in the coming days for more information!
Website Launched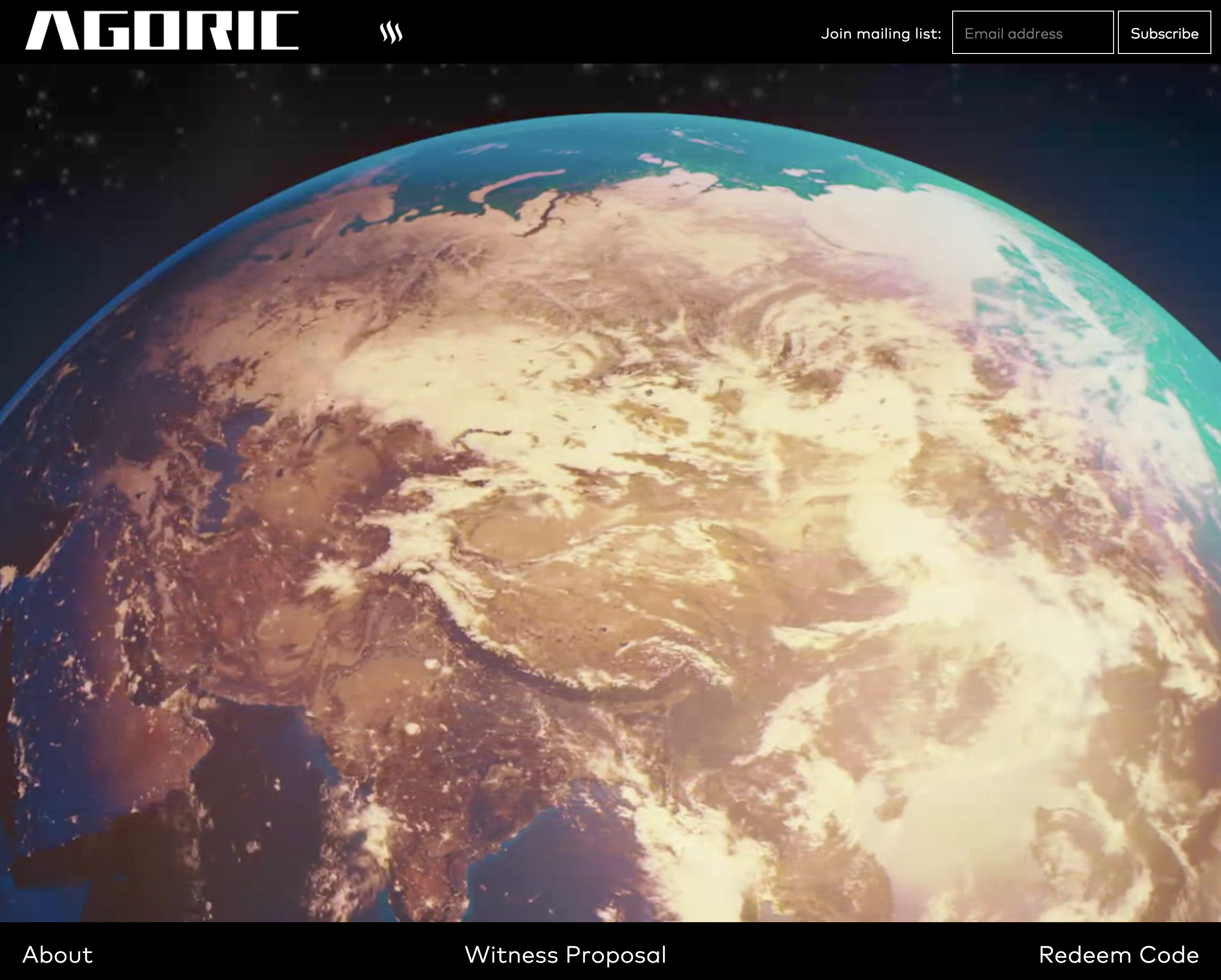 We are happy to announce the MVP soft-launch of our portal, agoric.co. We are actively improving it before SteemFest2, where @lovejoy, @spurious-claims, and @robrigo will be representing Agoric Systems in Lisboa. Constructive feedback is always appreciated.
We look forward to meeting and networking with other Steemians in beautiful Portugal. Until then, Ciao!