ADSactly Witness Report 2019/06/18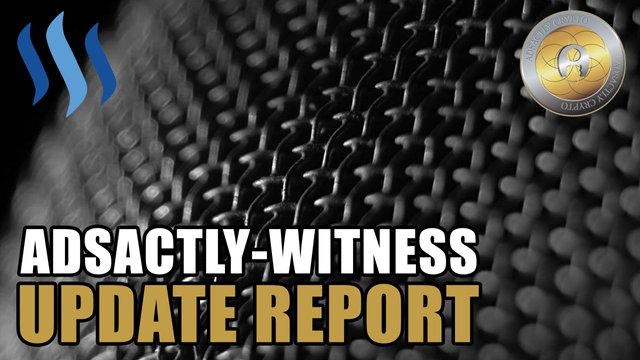 ---
Witness Update Report #34
It has been far too long since we last posted, we apologise for the temporary radio silence. We did not go away, we've been here the entire time making sure our witness server does what it needs to do, which is to produce blocks on the chain. Our main focus remains the same, which is to support all the authors and content creators in Steem community.
We have Hardfork 21 slowly approaching in the not too distant future, and these usually do have a very huge effect on the Steem community as a whole, but they are necessary to improve the system for all. Something we have noticed has been the extreme censorship clamp down by social media companies, this is something we as a community should seriously consider capitalising on. Many people are now searching for a decentralised form of communication, that does not censor people based on cultural, racial or political ideology, or anything these deem suitable. Social media companies should not act like publishers, which is what they are currently doing. Steem as a community needs a marketing strategy.
Our witness is running smoothly and is producing blocks with a stable price feed. We have not missed any blocks since out last update and have had no downtime as of yet. Our current witness position is still sitting firmly at number 53, and we would like to thank all the folks who voted to get us there.
Please take a moment to read our Witness Proposal, and if you support the same fundamentals and vision as we do for the future of the Steemit community, please consider voting for us as witness here.
---

ADSactly Education :
Our weekly Witness Report post, we will be choosing different technical topics to discuss, or are some of the valuable life lessons we have learned along the way.
---

ADSactly
Remember to join our Friday Night Live with Adsactly tomorrow! Our very own @princessmewmew and @broncofan99 host a discussion panel where they will chat about all things Steemit related, focusing especially on minnow issues, curation and community centred projects. We invite you to come on over and introduce yourself and share a post with us, chat about it, and also to ask any questions you may have! Join us here every Friday night at around 20:00 UTC.
We welcome you to join the society, meet and talk to people, make friends and establish relations with other ADSactly members. ADSactly is like cosmic duct tape, it is a network with anyone and anything based on voluntary and mutual benefit.
---

Server Information
CPU - Intel i7
RAM - 64GB DDR3
HDD - 2x240 GB SSD
Network - 1Gb/s Network
Location - Germany Dedicated Server
Hosted by - @privex
---
---
Click the link below to join our Discord Server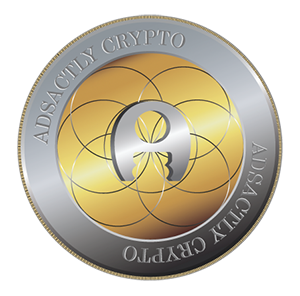 ---
We would greatly appreciate your witness vote
To vote for @adsactly-witness click the image below, then find "adsactly-witness" and click the upvote arrow or scroll to the bottom and type "adsactly-witness" in the box

Thank You