ADSactly Witness Report 2019/04/26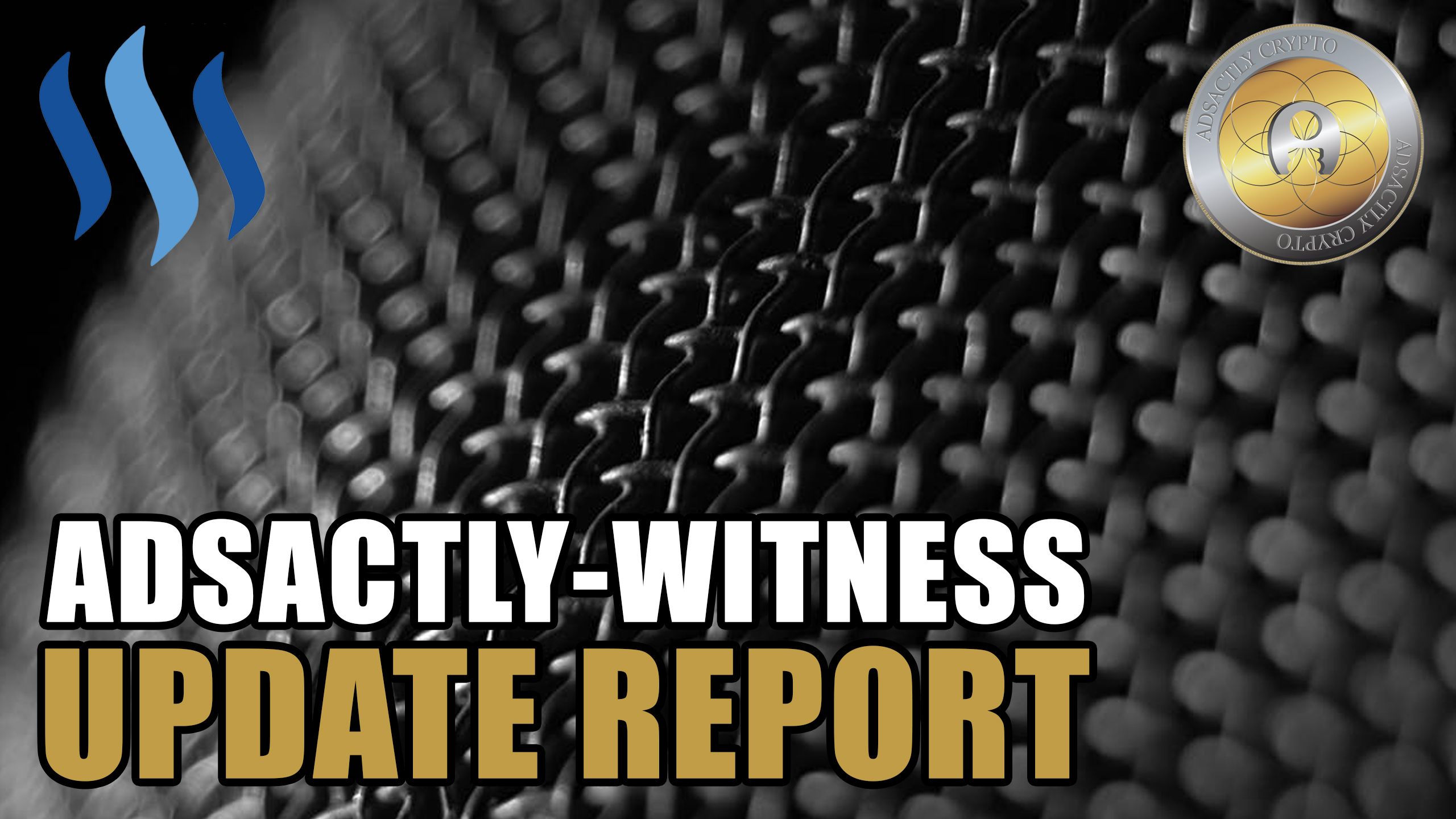 ---
Witness Update Report #33
Well it's taken a few months, but finally some slow and steady upward momentum on the BTC. I know we would all love a spike in the markets, however a gradual climb is much healthier in the long run, as this limits huge sell off causing the price to drop. Unfortunately the price of Steem has been stagnant with small ups and downs, but there's probably never a better time to buy more Steem than right now. The market is still fairly low, which is ideal for powering up, and the best advice I can offer is, stay the course.
Our witness is running smoothly and is producing blocks with a stable price feed. We have not missed any blocks since out last update and have had no downtime as of yet. Our current witness position is still sitting firmly at number 53, and we would like to thank all the folks who voted to get us there.
Please take a moment to read our Witness Proposal, and if you support the same fundamentals and vision as we do for the future of the Steemit community, please consider voting for us as witness here.
---

ADSactly Education :
Our weekly Witness Report post, we will be choosing different technical topics to discuss, or are some of the valuable life lessons we have learned along the way.
Basic Steem Blogging Advice
Something we are often asked in our Discord by many minnows is, "How can I make it on Steemit?" or "What are your tips for a successful Steemit journey?"
Here are our top tips - remember, these are only our tips, and doing well on Steemit will depend on your time and effort put into the platform.

Steemit Help - Tags
You've just finished an amazing post on steemit and you're ready to share it with the steemit world. It turned out just the way you wanted and you can't wait to get the feedback and votes you think it truly deserves. How can you make sure that you can maximize the eyeballs finding your post? To put it quite simply, tags
Before you hit that post button you need to choose the tags that your post will be listed under. Choose your tags very carefully, they can be the difference between having having lots of views or no traffic at all on your posts. You can choose up to 5 different tags
There are a few things to consider when choosing the tags for your post. First of all, you should choose tags that are relevant to your content. This will ensure that you get people who are interested in your genre of content finding it. People are able to search through tags for specific content. Secondly, make sure to choose tags that are considered high traffic or popular tags. These are the tags that are frequented by readers and will maximize the potential viewers. Be careful to make sure the tag is relevant to your content though be because users could get frustrated by opening your post and finding out it has nothing to do with the tag you used. Steemit has made it easy to see the most used tags as they are listed in their search drop down.
---

ADSactly
Remember to join our Friday Night Live with Adsactly tomorrow! Our very own @princessmewmew and @broncofan99 host a discussion panel where they will chat about all things Steemit related, focusing especially on minnow issues, curation and community centred projects. We invite you to come on over and introduce yourself and share a post with us, chat about it, and also to ask any questions you may have! Join us here every Friday night at around 20:00 UTC.
We welcome you to join the society, meet and talk to people, make friends and establish relations with other ADSactly members. ADSactly is like cosmic duct tape, it is a network with anyone and anything based on voluntary and mutual benefit.
---

Server Information
CPU - Intel i7
RAM - 64GB DDR3
HDD - 2x240 GB SSD
Network - 1Gb/s Network
Location - Germany Dedicated Server
Hosted by - @privex
---
---
Click the link below to join our Discord Server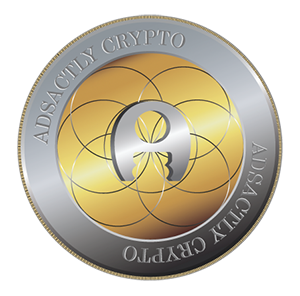 ---
We would greatly appreciate your witness vote
To vote for @adsactly-witness click the image below, then find "adsactly-witness" and click the upvote arrow or scroll to the bottom and type "adsactly-witness" in the box

Thank You