If I were a billionaire, I'd buy Steemit and...
When things went wrong, I used to joke with a former co-worker that, "when I rule the world, things will be different". Well... just for fun... here's imagining how things would be different if I were a top-tier stakeholder on the Steem blockchain.
---
Introduction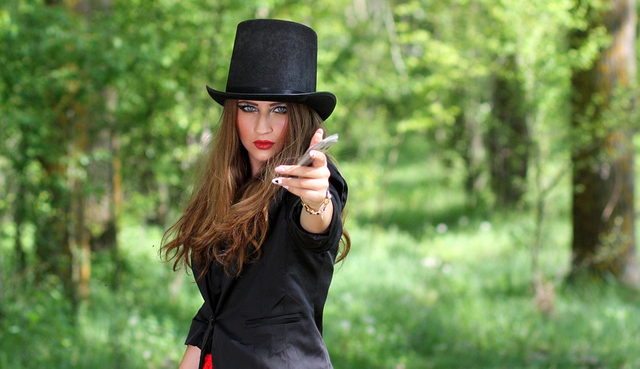 OK, so obviously this is an exercise in wishful thinking, but it's a fun exercise. What would I do if a magician put a billion dollars in my bank account tomorrow, and I used part of it to buy out Steemit?
The other day, @o1eh asked whether Steem looks like an abandoned project, and he gave some good reasons why it might look that way to outsiders. It's had me thinking about some ways to change the trajectory. So, here's what I might add to the mix if I had Steemit's resources at my disposal.
This is not intended as a criticism of the way things are being done, but just thinking about a path forward to announce to the world that the Steem blockchain is open for business, at first without adding much to anyone's workload.
[1.] I'd activate all of my available Steem Power and use it for voting, with the following goals:
Continue existing community support efforts
Build a stable of high quality, sponsored authors that can attract readers
Incubate an army of developers
Amass an online crowd of virtual assistants
Inflation control
[2.] I'd launch a community to serve as a developer incubator
[3.] When these initiatives are operating successfully, I'd follow up by doing something about the rewards algorithm to disincentivize voting that overvalues a post.
[4.] I'd address the cosmetic issues like the ones that @o1eh alluded to in his post.
[5.] I'd kick off a marketing program
This is not an exhaustive list, but it's enough for now. Read on for more about each.

Activate Steem Power and target it to enhance the ecosystems
At present, the @misterdelegation account has about 21 million of undelegated STEEM POWER. Some probably needs to be reserved for delegation to new account creations, but I would put most of that amount to use, voting to support platform growth. In the end, I'd probably target a vote allocation that goes something like this:
40% - General community development can be used for any quality posting.
This amount would continue to support the existing initiatives and general content producers at large.
15% - Build a stable of high quality, sponsored authors that can attract readers
This would go to a small number of authors who I would support in a patronage type of relationship. These authors would have a proven track record of attracting readers on other platforms, and they would agree to post some of their content, exclusively on the Steem blockchain.
15% - Incubate an army of developers
I think that one of Steemit's best initiatives since the last hard fork has been the Newcomers' Community and one of the best parts of that has been the achievement system that @cmp2020 had a hand in creating. I would seek to repeat that effort as a way to cultivate new developers. Two key aspects here would be an achievement system and using the Steem Developer Incentive Program representatives as moderators and curators. (It might make sense to increase their share of the developer incentive budget order to accomplish this.)
With the developer incentive program representatives as moderators, I'd set up a bot to vote on day-6 of a post's lifetime in the community, and its vote would be proportional to the combined votes of the moderators. i.e. if no moderators voted for the post, neither does the bot. If all moderators voted at 100%, so does the bot. Otherwise, the bot votes in proportion to the number and percentages of moderator votes.
15% - Amass an online swarm of virtual assistants
I would maintain a list of projects that virtual assistants could work on, have them blog about their accomplishments when done, and use the blockchain rewards to incentivize it. This could include things like updating documentation, writing Wikipedia entries, or answering research questions. Basically, this could be anything useful for the blockchain that can be compartmentalized into independent "bite sized" pieces.
15% - Curate posts with @null beneficiaries in order to regulate inflation
This is basically just the current burnsteem25 initiative, but I would run experiments to see how different voting strategies effected user adoption and retention. My first hypothesis would be that it makes sense to vote for more burning when organic usage is low and less when it's high.
Drawbacks
It should be noted, that there would be drawbacks to this deployment of additional SP for voting. Namely, other curators would probably earn lower returns because of the increased competition. In turn, this means that some of the people investing in business models that depend on spamming the blockchain might withdraw their investments. IMO, this isn't so bad, though because:
It would divert rewards from people who are spamming the blockchain to productive users;
By growing the ecosystem and using it more productively, we can hope that the increase in token value might offset the loss in quantity; -AND-
Entrepreneurial investors could be hoped to buy up the investments of anyone who exits the spamming business.

Create a community to serve as an incubator for developers
So, as mentioned in the previous section, I would set up the community and ask the @dip.team to set up the achievement system and moderate it, then set up a bot to mirror moderator votes on day 6 of a post's lifetime.
What would achievements/levels look like? There's a lot that could be done with this, and it could change over time. DuoLingo for example, has more than 100 levels in its German language module, and the structure seems to change about once per year.
Here are some examples:
Install steem-python and do a query that shows interaction with the blockchain on the current date.
Use one of the Steem software libraries to vote on a post
Use one of the Steem software libraries to post something
Use one of the Steem software libraries to show blockchain statistics
Find a bug and submit a pull request
Have a pull request approved
Build a simple web app
Build a simple cell phone app
From simple to complex, the possibilities are limitless. And this would build skilled developers who could turn into entrepreneurs by deploying their own apps on the blockchain.

Rewards algorithm
For several years, my opinion has been that Steem's biggest problem is the rewards algorithm that incentivizes people to overvalue a post. It is highly demotivating for someone to work for hours on an interesting and informative post just to see it get outperformed by a post that was copied and pasted from someone's Twitter feed. Something (other than down-votes) needs to be deployed to penalize voters who vote a post up to a value that's far higher than the consensus.
As long as spamming is the most profitable use of the blockchain, spamming is going to be the predominant use of the blockchain. It's frustrating, but that's how incentives work. To some degree, this could be mitigated with down-votes, but that creates a toxic, fear-based culture that drives people away for different reasons.
A simple change might be to take the VESTS from the highest valued voter and to throw them back into the rewards pool, then to pay all curators based on the reduced amount. By doing this, I think that voters would be incentivized to anticipate what other voters will do and try to vote with the pack.
I don't know if that's the best solution, but once the phase-I pieces are in place and generating results, finding a solution to this problem would be my highest priority for phase-II.

Fix all the cosmetic stuff that makes Steem look like an abandoned project
My second priority for phase-II would be to make use of the virtual assistants from phase-I along with other resources in order to fix all the cosmetic shortcomings that @o1eh alluded to in his post, Does STEEM Look Like an Abandoned Project?.

Marketing
If we say that phase-I took a year and phase-II took another year, then in year 3 I'd probably fund and launch a marketing initiative. I think the cosmetics and the reward distribution algorithm need to be fixed before a large marketing spend would be a good investment.
On the other hand, if the changes from phase-I and phase-II were effective enough, than large scale marketing in phase-III might not even be necessary.

Conclusion
One of the underappreciated use cases for investing in Steem is to direct the type of content that gets produced. On a daily basis, we see how investors cause content to be created on very specific topics that don't get much traction or visibility elsewhere: the Steem blockchain; A Tron fan club; virtual assistants tracking down plagiarism and reporting on their results; and of course - low-quality Elliot Wave charts. To a large extent, it's the investors and curators who decide the topics that people will write about here. This is why, in my imaginary world, I'd build my growth plan for the blockchain around curation strategies.
So, when I win the MegaMillions lottery and buy out Steemit ;-), there's my 3 year plan for using blockchain rewards to spur platform growth.
How would you spend your billions?
(Update)
@pennsif pointed out in a reply that I misread the gross as the net, and misterdelegation only has about 2 million.. so, this changes things a little. My priorities would be the same, but I'd up the allocation for the general community development to 60% and reduce the other categories to 10%. This also turns an imaginary "3 year plan" into an imaginary "5 year plan". ;-)

---
Thank you for your time and attention.
As a general rule, I up-vote comments that demonstrate "proof of reading".
---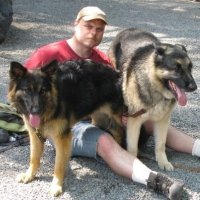 Steve Palmer is an IT professional with three decades of professional experience in data communications and information systems. He holds a bachelor's degree in mathematics, a master's degree in computer science, and a master's degree in information systems and technology management. He has been awarded 3 US patents.



---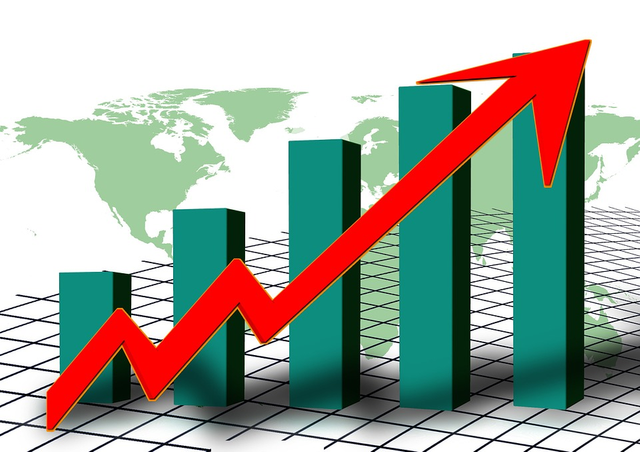 Pixabay license, source
Reminder
Visit the /promoted page and #burnsteem25 to support the inflation-fighters who are helping to enable decentralized regulation of Steem token supply growth.