A Port For Every Storm
Being winter in my part of the world, now is the perfect time to dig deep into the cellar where the (dwindling) port collection is stored. The bottle I came up with was a 1997 Fonseca vintage port.
The vintage of 1997 was almost universally declared by all houses and produced well-structured ports with excellent ageing potential.
The 1997 Fonseca is on the lighter side for its usual style but that doesn't detract from its charm. Drinking wonderfully now, it combines bright plummy and berry notes with floral hints and a slight touch of drying fruit. It has shed its youthful sheen and is displaying some delightful ageing characters with the spirit well integrated. At 20 years old now, I'd say it could last easily another 20 years but I consider it to be great drinking – well tonight.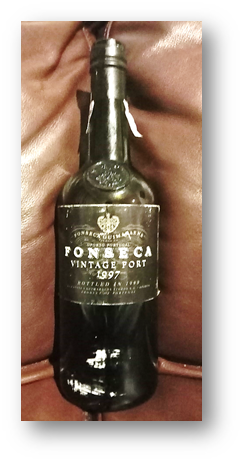 I was fortunate to work a couple of vintages for the Fladgate Partnership in recent times. This company own and produce the labels of Taylors, Fonseca, Croft and more recently Wiese & Krohn.
The chief winemaker, David Guimaraens, leaves no stone unturned when it comes to improving techniques aimed to produce the best port possible. He is at the forefront of new technologies, aiming to mimic traditional techniques with the use of new technology to maintain the traditional style of port. It was an experience like no other vintage - I was literally living the dream.
And to this end, he has also been a strong advocate for many years to bring back traditional varieties of the Douro, to compliment the big five of Touriga Nacional, Tinta Cao, Tinta Roriz, Tinta Barocca and Touriga Francesca, that were lost decades ago.
David was trained at Roseworthy in Australia before eventually returning to Portugal and taking over the winemaking reins from his late father Bruce in the early 90's. An early claim to fame was a double 100 from Wine Spectator for his 1994 Taylor's and Fonseca vintage ports. He hasn't looked back.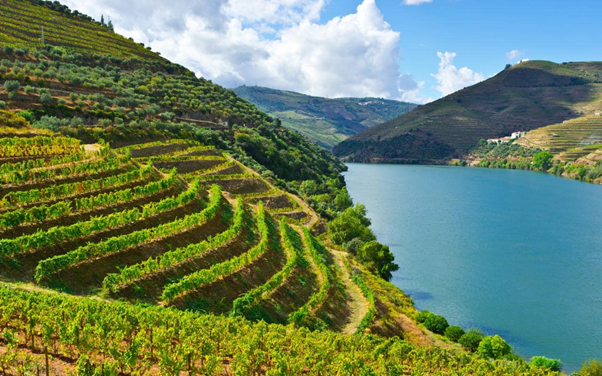 Photo: Courtesy of Telegraph.co.uk

And if port's not your tipple, a visit to the Douro is a must. Easily the most spectacular wine region in Europe, the train journey from Porto that hugs the river is fantastic, but better still is entering the Douro by road. After climbing over the mountain range that shelters it from the Atlantic weather, the view of the mountainous landscapes covered in terraced vineyards as you come over the top is a sight for all the ages, and one not easily forgotten.
Saúde