THERE IS A NEW WILD-MAN IN TOWN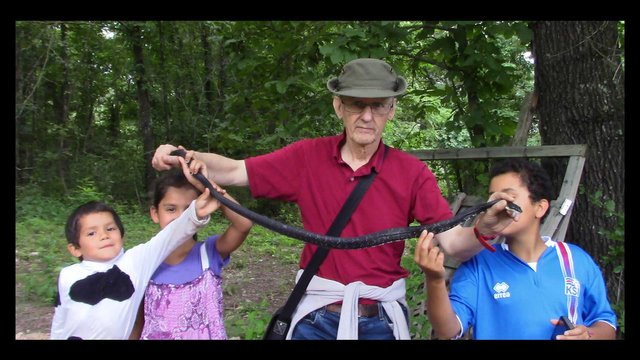 Guess which Canadian Steemian stopped in for the weekend?
---
Having only interacted online for the previous few months, I had no real idea of what to expect when @vcelier offered to stop in to hang out for the weekend. He brought his grandson @naru-celier too.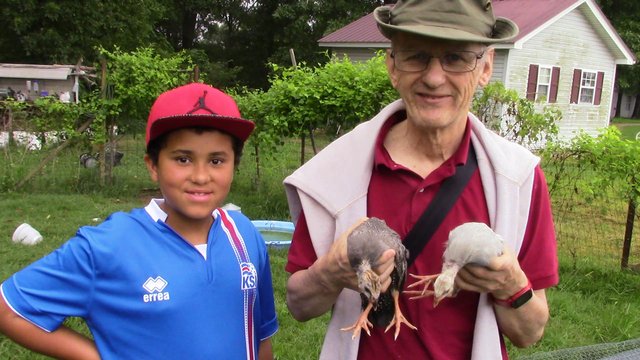 They first got to meet Marcel and Nano, the two Guinea Fowl that @vcelier purchased for our homestead. But, those are not the only animals that they got to meet.
UNLEASHING THE WILD-MAN!
---
Before too long, my 67 year old guest for the weekend was hanging on to a live scorpion. Rumor has it that we may be using some UV flashlights to go out hunting for some at night in the wild in the near future.
---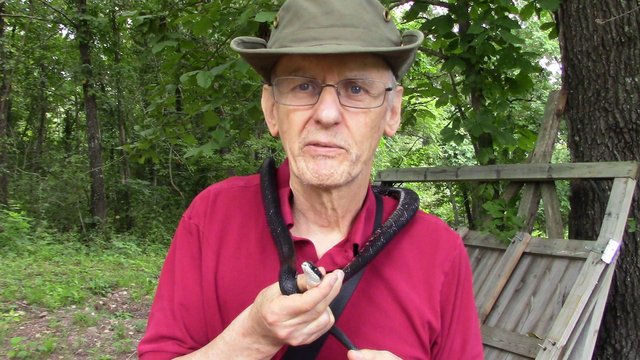 Then, when we were doing chores for @bluerthangreen & @allforthegood (who left for the weekend) the @little-peppers saw a Black Rat Snake climbing up a tree. Before anyone could do too much about it, @vcelier was at the base of the tree capturing this wild serpent.
---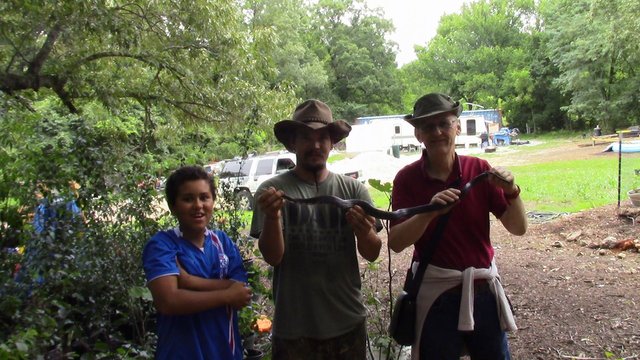 As a #wild-man myself, I was impressed.
---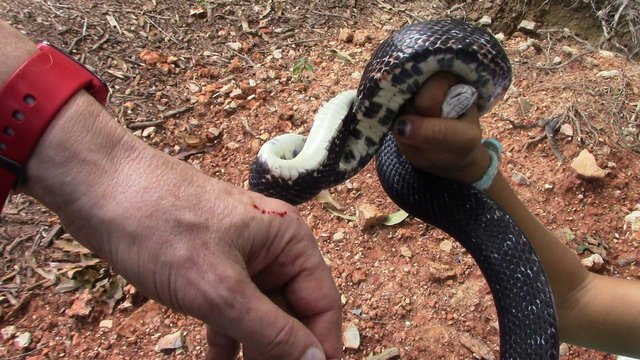 Sure, the snake bit him, but the Wild-man @vcelier was unaffected. We are not sure what other adventures will find us over the weekend, but so far it has been off to a great start! Trust me, we will keep you posted!
As always, I'm @papa-pepper and here's the proof: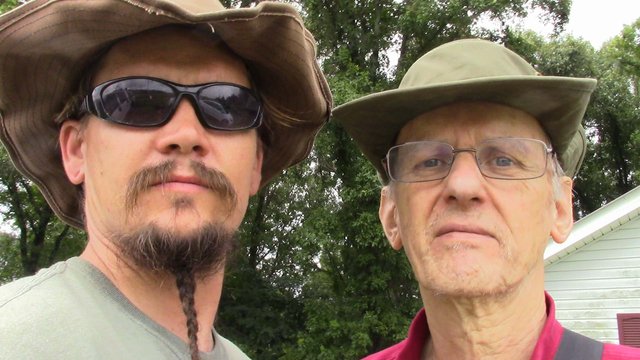 proof-of-a-new-wild-man-in-town
---
---
Until next time…
Don't waste your time online, invest it with steemit.com
---