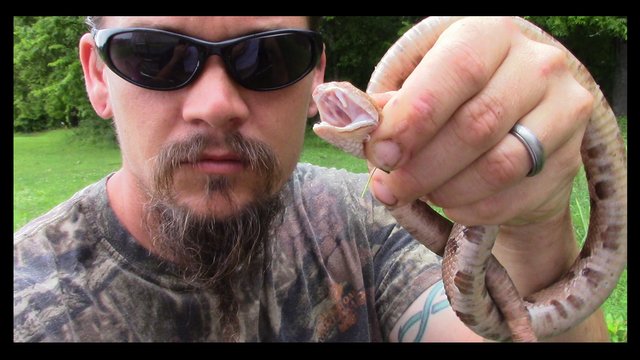 Back to a creature with a little more bite than that fuzzy bunny last time.
---
The Copperhead Snake (Agkistrodon contortrix) is one of those few snakes in North America that people really fear. In fact, they fear them so much, they call just about any snake a Copperhead and attempt to kill them instantly. Unfortunately, such fear and reactions are not quite as necessary as some would think.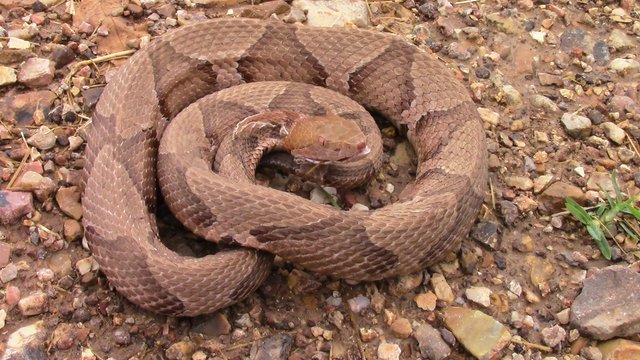 Though they are venomous, bites from Copperheads are rarely fatal. Part of the "problem" with Copperheads is that they are unlikely to run away from you. Many snakes will attempt to take off at the sight of a human (I know, I have to chase them) but the Copperhead will often remain motionless. Since their coloration and camouflage blends into their environment so well, it is better for them to remain still if they want to be undetected. However, this makes them easier to step on unaware.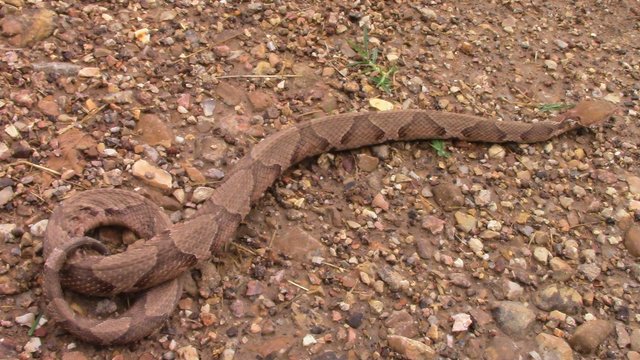 Copperheads give live birth and do not lay eggs. Want to learn more? If so, watch the video below.
The information is the video is original but I did have a quick refresher from this source.
THE WILD-MAN'S WILD FRIENDS - EPISODE 11
COPPERHEAD
---
If you enjoyed this video, please consider thanking @thelivingpoet for encouraging me to make it!
---
As always, I'm @papa-pepper and here's the proof: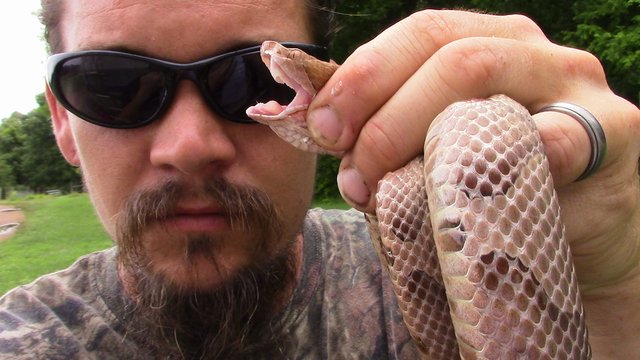 proof-of-wild-friend-copperhead
---
---
Until next time…
Don't waste your time online, invest it with steemit.com
---