Some details about @whysoserious and GOLDEN JOKER
You think you're funny?
You think that your jokes are hilarious but nobody is laughing? Nobody opens posts, nobody supports?
Maybe you should add #whysoserious tag. It doesn't need to be your first tag! Just place your post where I can see it! And it doesn't matter to me if you post is already an entry for some other challenge or a contest!
You can win GOLDEN JOKER for using #whysoserious tag and it is not up to me, it is up to my followers and those who want to participate to judging in Sunday!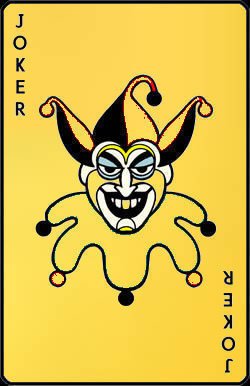 As I already mentioned:
We have two winning categories this week!
Let me tell you something about these categories!
---
This is the post that the most of us find - funny! Not long, not touching, not serious - just funny! Many posts with #funny tag are not funny at all! We can't change that, so let's use our own tag!
#whysoserious tag is free to use to all Steemit users! Funny posts with a positive message have advantage in GOLDEN JOKER game!
---
This is a photo inside some of your #whysoserious posts from this week! We will just browse your posts to find one original and hilarious photo made by you and only you! This photo doesn't need to be quality, the photographer doesn't have to be a professional! This game is different than other photo contest on Steemit. Content on the photo is what we need! Quality or camera really don't matter!
---
In Sunday I will announce 5 finalists for each category and I hope that my followers will help me to make decision!
@whysoserious account was made by @dumar022 and @alktoni. We resteem those who have chances to enter the finale! Winners in each categories will receive GOLDEN JOKER prize and it is 5 SBD for now. So I appeal again on donators, possible sponsors and #whysoserious enthusiasts to make few cents of donation to make this game more powerful!