Is QBasic good for Teaching Kids Programming?
QBasic was popular in the late 80s and early 90s. It was the programming language for MSDOS. Not many of you know this language as it is now a leacy programming language - but its successor Visual Basic is still alive and being used in the .NET world.
Recently I digged this book from my garage - and I think the content is quite easy to understand. When I was my son's age, I learned LOGO programming, and then Pascal, Foxbase, and of course did a little bit coding with QBasic - and 6502 Assembly for 8-bit Famicom.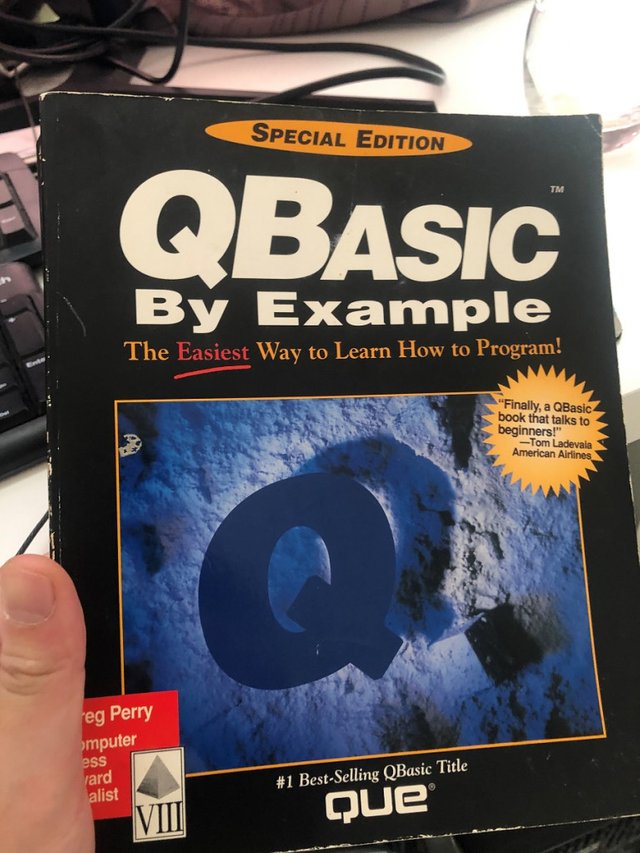 One of the coolest thing with QBasic is that you can play music using the Play command.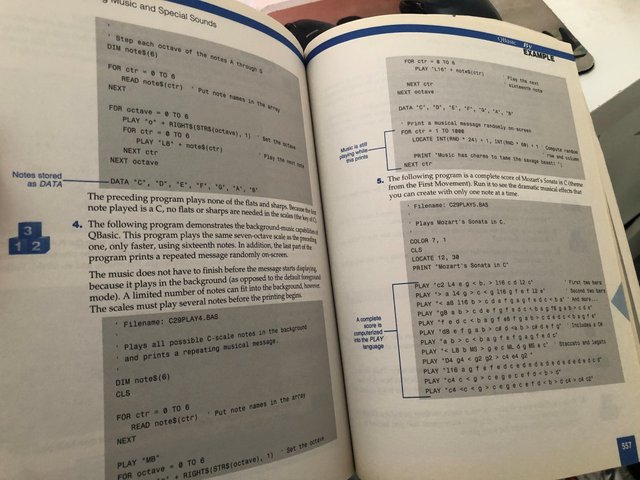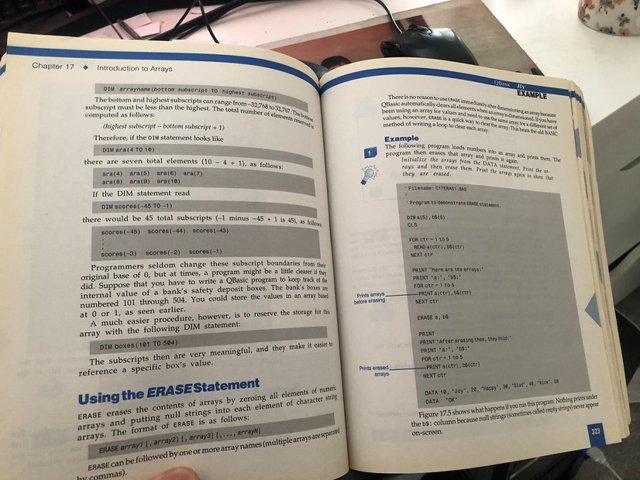 QBasic is a good alternative to Python, Scratch - however you would need to find the QBasic program - and set it up in some MSDOS emulator (virtualization).
QBasic runs on 16-bit DOS - so you would need to emulate this in the modern 32-bit/64-bit OS.
I'll give this to my sons for a read and see how it goes - if they don't like it - I'll recommend Python.
--EOF (The Ultimate Computing & Technology Blog) --
Reposted to Computing Technology
---
Follow me for topics of Algorithms, Blockchain and Cloud.
I am @justyy - a Steem Witness
https://steemyy.com
Steem On!~
Every little helps! I hope this helps!
---
If you like my work, please consider voting for me or Buy Me a Coffee, thanks!
https://steemit.com/~witnesses type in justyy and click VOTE





Alternatively, you could proxy to me if you are too lazy to vote!
Also: you can vote me at the tool I made: https://steemyy.com/witness-voting/?witness=justyy