2019.5.4 Learning Day on Successful Personal Finance // 周末学习自我理财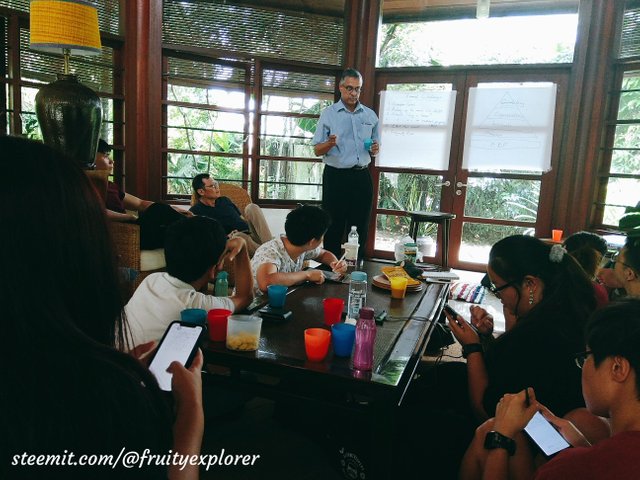 2019.5.4 Learning Day on Successful Personal Finance // 周末学习自我理财
Saturday was a fruitful and productive day which I have gained some knowledge on personal finance management.
We were pretty enjoying the small group learning session in this comfy and cozy place. This is a pretty nice natural house.🏡
We were well-fed with various types of fruits and spagetti before the session starts. The host's wife is really a good cook. 😋 (I'm too busy to interact and gulping the food until I forgot to take the photo)
This session was shared by Malaysia senior certified financial planner and it lasted about 2.5 hours. It was a very brief sharing for me because I have learnt deeper and I expected more than that.
Anyhow, it was a pleasure learning session and networking has built through this session. 😇
The biggest take for me is to delay gratification before you have achieved certain stage that you have set or expected.
Cut down your operation cost and save more.
Save your emergency buffer fund up to 6months or 12months (self-employed).
Consider longevity risk for retirement planning. As you know, generally women lives longer, so take it into consideration when you plan your retirement fund.
Avoid the risk of money runs out before you run out of your breath.
May God continue to bless all of us. :)
Thanks for reading! <3 :)
希望你喜欢我的分享

你的支持是我持续写作的动力。Your continued support is my greatest drive.
follow✔@fruityexplorer, upvote ⬆resteem and COMMENT
Follow @fruityexplorer, I share about life, food and learning journey.
If you want AUTOPOST feature with your Instagram SET IT Up here