I love Steem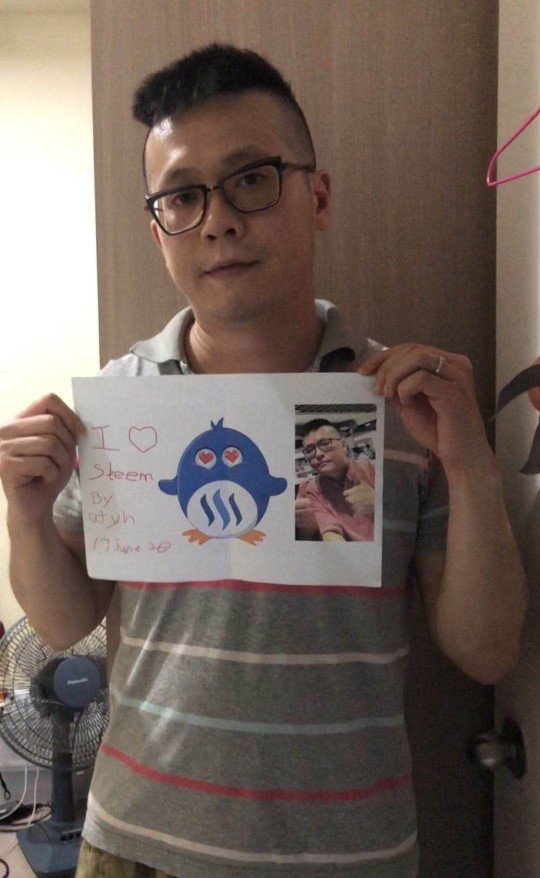 Thanks for @stephenkendal and @wherein raising the I love steem challenge, as you guys can see I registered my steemit account since July 2019, but I had been inactive until late April 2020 because I had no idea how does the Steemit work until I met the people from wherein.
The people on here Steemit and wherein community are nice, they are willing to teach and help, I don't think I can boost my SP to current level in a short time without their guide and help.
I love Steemit for sure, it's not because I am able to earn money as reward on this platform, most importantly, I have met quite a lot of new friends all over the world, say, @dailyke20 is really a nice person, he has been teaching and helping me a lot on here Steemit, we not only talking about things on Steemit but also share our daily life in group chat with each others that help us explore many things in the other side of the
world without leaving our city. I really look forward to meet him in person after the COVID19 is subsided.
Oops, I almost forgot I needa to take a selfie with an artwork of I LOVE STEEM, of course I ain't going to do that at the beach nor doing graffiti on the wall, I simply print the lovely steem cartoon picture on internet, but I did put my own picture beside the lovely penguin, it means I will always be with Steem because the image cannot be removed after I uploaded it on the Steem Blockchain, haha.
[WhereIn Android] (http://www.wherein.io)