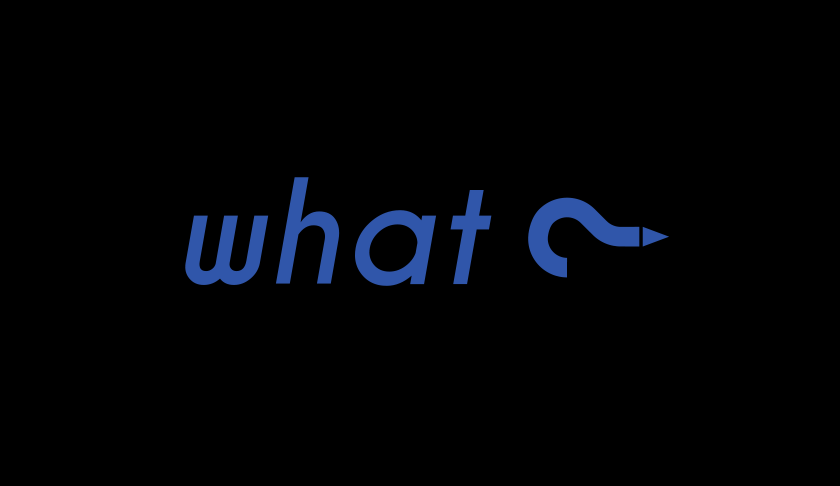 App that rewards users for asking and answering questions!
By the creator of SteemTracked
---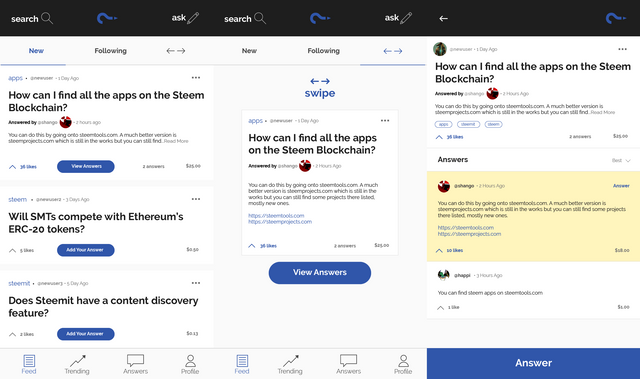 ---
What (App)
This is a decentralized Q&A mobile app on the STEEM blockchain being developed for iOS and Android.
Background
There are many good Q&A websites and apps such as Quora, Sli.do, Yahoo Answers etc. However, they all have 1 thing in common which is lack of a reward incentive.
Steemit makes it possible to create posts, earn rewards and curate which is amazing. We took advantage of this opportunity and used our skills to add more value into the STEEM ecosystem by developing a decentralized Q&A mobile app.
We believe rewarding users for taking time out of their day to ask and answer questions is true appreciation.
---
Main Features
---
Quickly ask & answer questions
Rewarded by upvotes
Mark an answer if you're OP
Marked answer displayed under question
Answer notifications
Scroll/Swipe to find new questions
Search for questions
See questions in different tags
Share - copy link
---
Main Screens
---
Feed
In this screen, you'll be able to find questions and there are 3 tabs below the header which are new, following and a swipe icon.
The new tab will show results of new questions posted, the following tab which show questions only for those you're following and the swipe tab will show new questions. We believe swiping to be a great interactive way to find new questions.
Trending
A feed of all the trending questions and will have swipe choice.
Answers
This will be notifications of answers for your questions.
Profile
On this screen, you can follow the user and there will be 2 tabs of questions and answers which are self explanatory. Also, this is the screen you'll be able to edit settings/logout.
Ask
Post/edit a question form. We may add the option to ask anonymously.
Question
See the user's question along with the answers. On this screen you can edit your question, mark an answer and answer.
Answer
Answer form plus adding images.
Search
Search for questions, keywords and tags.
---
Will There Be Ads?
No ads :)
Stay Tuned
Our next post will have more informations such as our roadmap, website version possibility, beneficiaries, technology and show more prototype images!
---
Our Latest Project
SteemTracked (Steemit User Analytics) - https://steemtracked.com
This is our latest successful STEEM project which gives users an analytical overview for their account.
Favorite Mentions:
"The Fastest Overview For A Steemit Profile"
@flauwy
"All in all this is the best Steemit statistics tool out there and completely shadows the other ones"
@runicar
"SteemTracked, the Most Comprehensive Steem Account Stats Interface Yet"
@steemobserver
"Another great tool for Steemit"
@vallesleoruther
---
Contact
Steemit Chat - SteemitChat@shango
Discord - @shango
Follow to stay updated