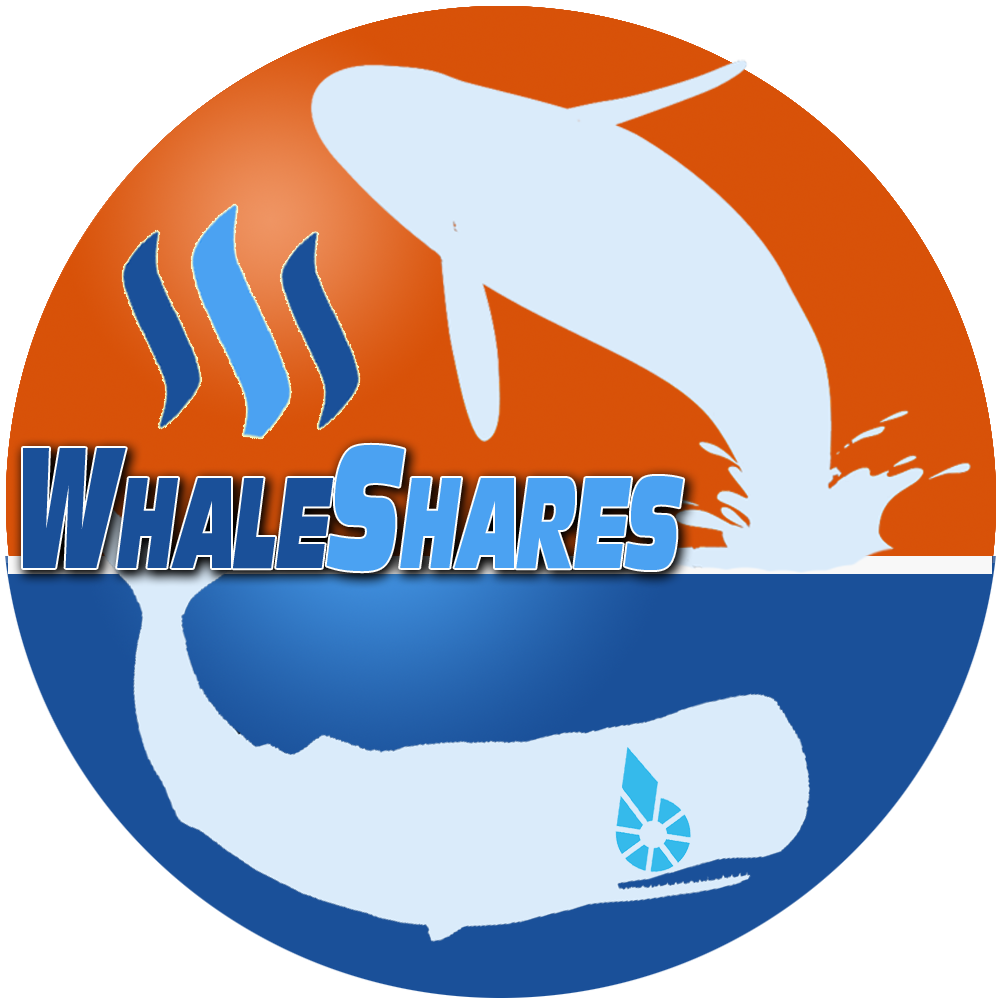 art by @jsant72
First I would like to thank each and every one of you steemians who has supported this project from the very beginning. We built this for you and through your support it has rapidly become a raging success! The community that has sprung up around this project on steemit and our discord server is some of the best people on the planet. That being said, I have noticed many people, particularly ones new to our service, were having a little difficulty figuring out how to use the service. So, because of that and since there have been some recent updates to the website, I decided a step by step user guide would be in order. To use the service you will need a bitshares or openledger account. So, you can either download the bitshares software at https://bitshares.org/ or you can create an openledger account at https://bitshares.openledger.info/. Both have their benefits and drawbacks that I won't go into here as either option works equally as well for this.
First thing you will need to do is to copy the URL of the post you want to upvote: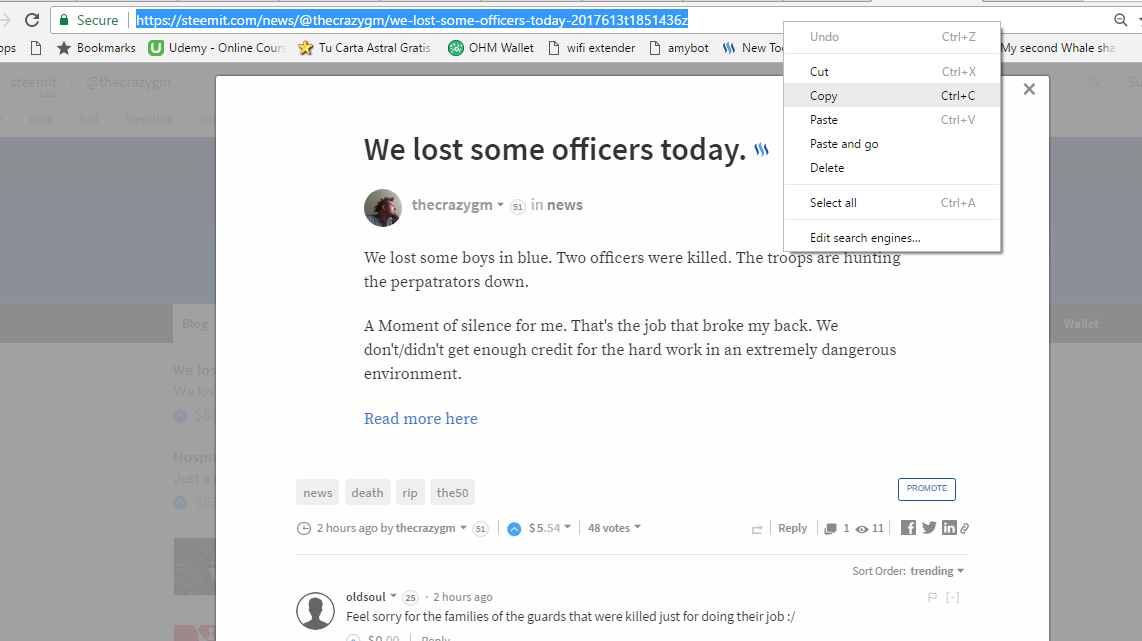 Next, go to http://whaleshares.net/. While we are in beta the only whale that is registered is @officialfuzzy and he is the default option for selecting your whale so no need to worry about that.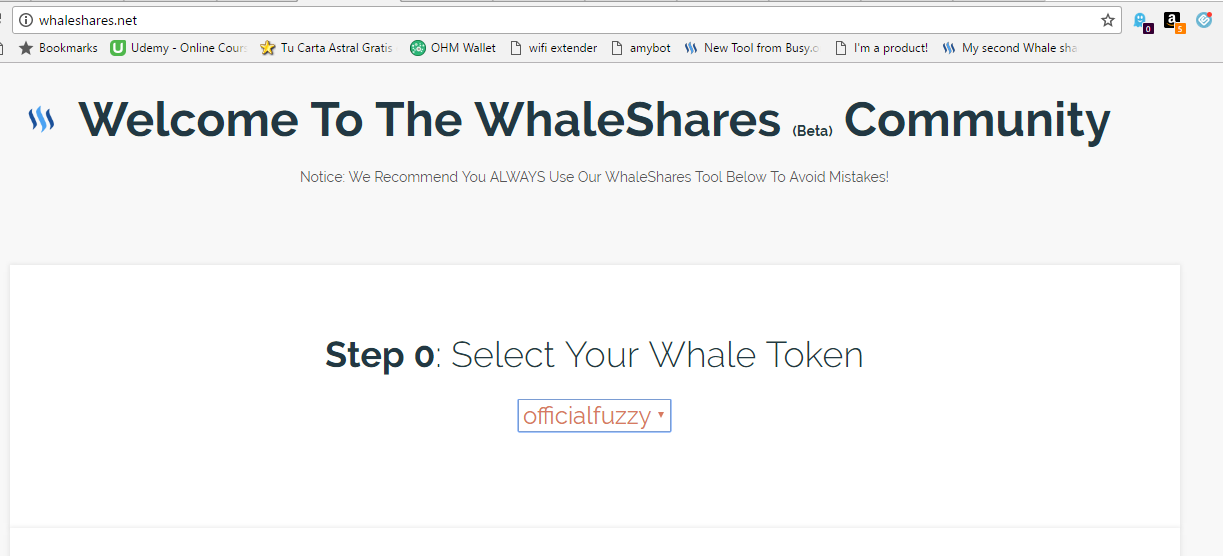 Then, select whether you want to upvote or downvote and paste the URL of the post into the text box.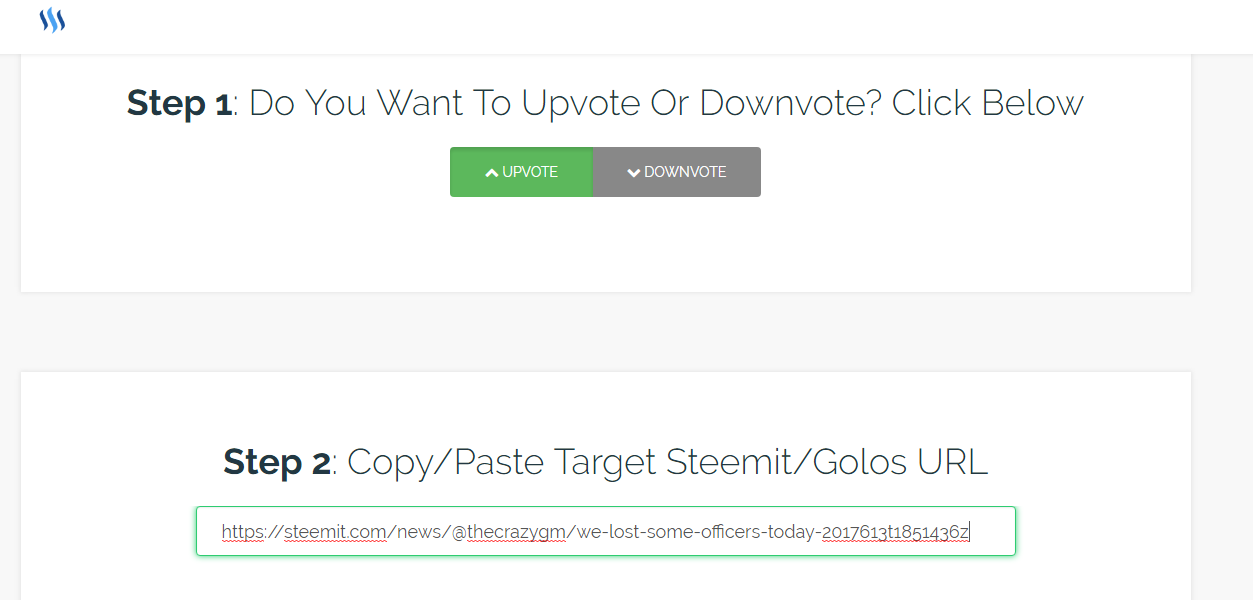 Scroll down and copy the code generated by clicking the button.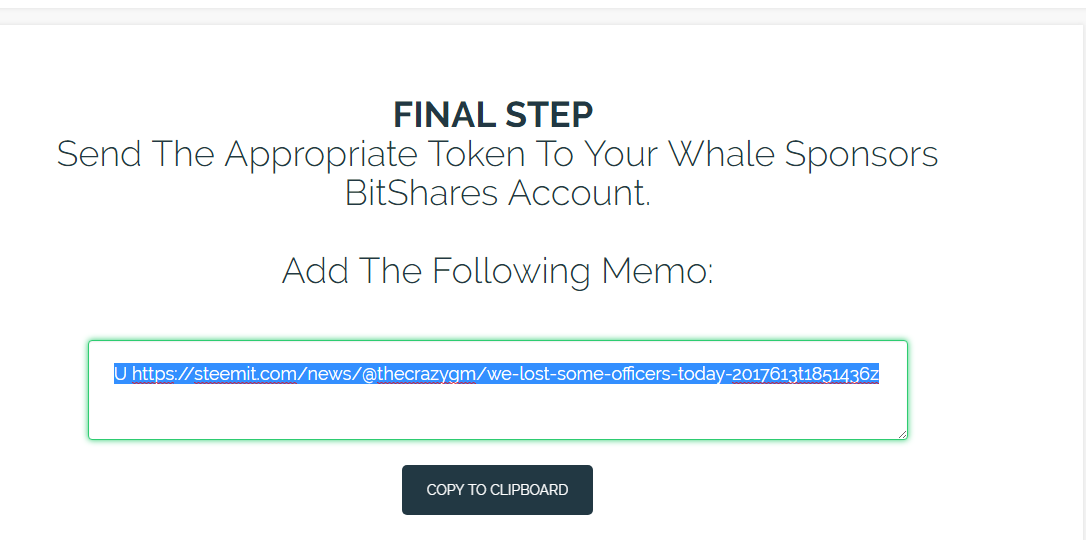 Open bitshares or openledger and select the send tab. The user you are transferring to is whaleshares and the token you are transferring is whaleshare.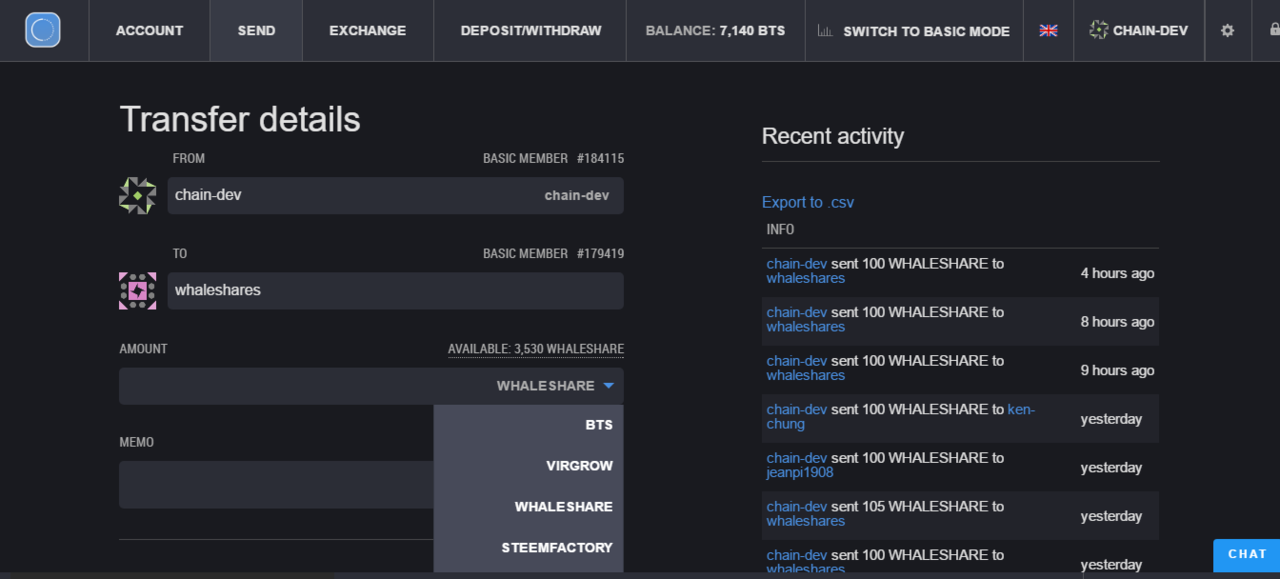 Enter the amount of whaleshares you would like to send. Each token is worth 1% upvote and downvotes cost 3 tokens per percentage point. *Note: there is a small fee for the transfer. This can either be paid with BTS or with whaleshares.
Paste the code from whaleshares.net into the memo field.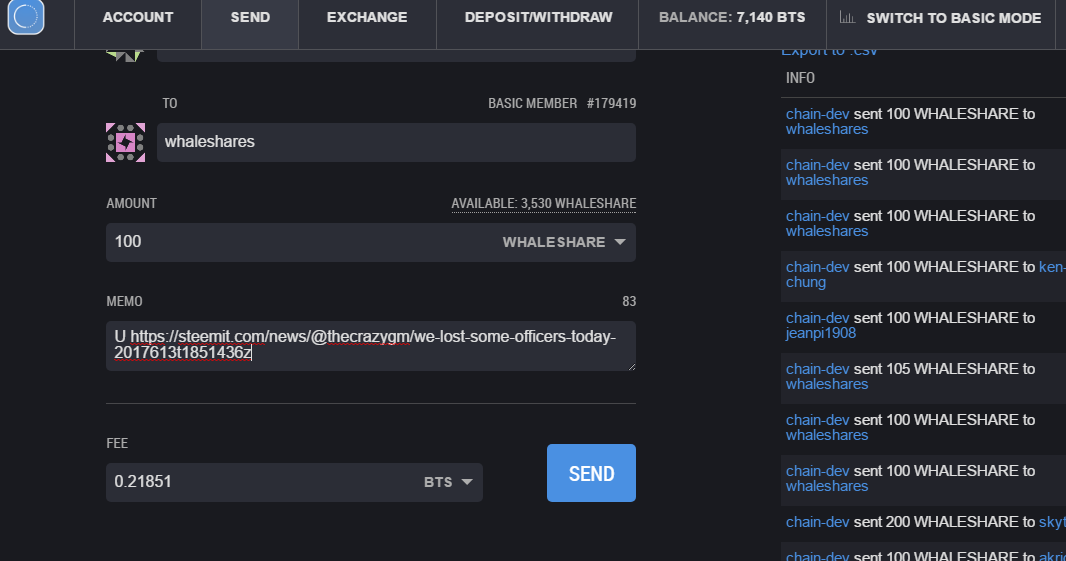 Press send. If your wallet is locked you will be prompted to unlock your wallet. Then you need to confirm the transaction.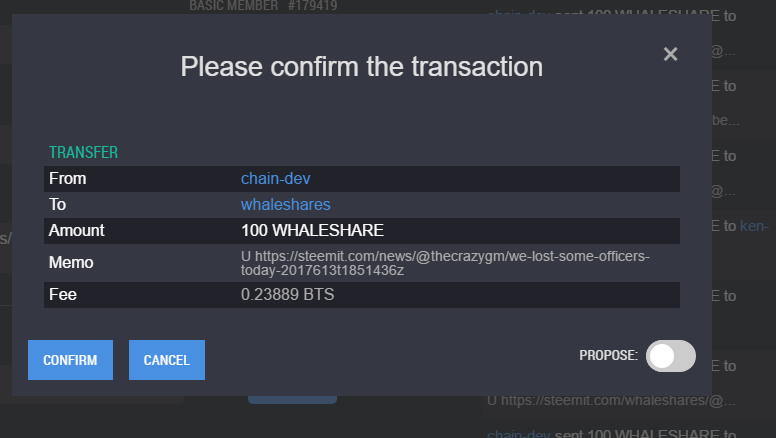 Due to the magic of bitshares you will see a confirmation in about one second.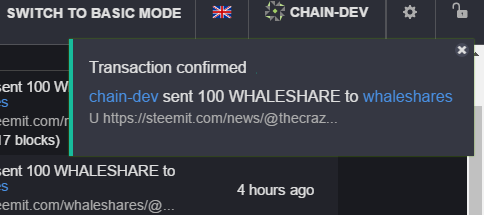 That's it! You have successfully upvoted the post using whaleshares. If you refresh the page on the post you will see the effect.
Before:


After:


Note: Posts can only be upvoted until 12 hours before payout. Only send the token "whaleshare" to the whaleshares account or you funds will be lost.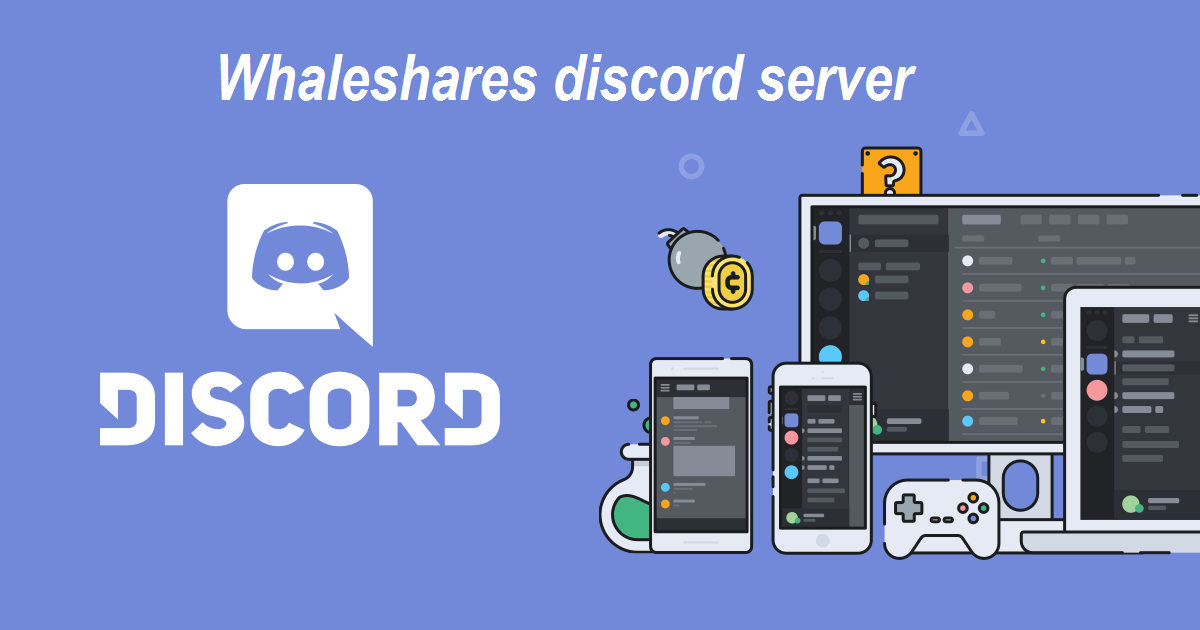 Make sure to join us in the most happening steem related discord server around for games music fun or help: https://discord.gg/RRDzn6c