My Entry to @mermaidvampire's "What Would You Do If You Were A Steemit Whale?" Contest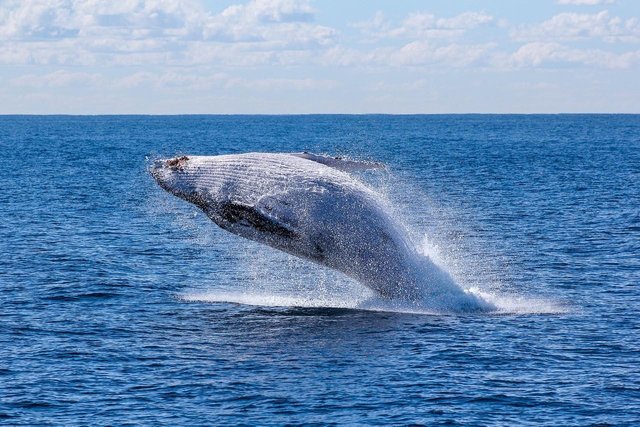 Source
Hello guys
I'm not sure if this will be included on madam @mermaidvampire's contest: Writing Contest: What Would You Do If You Were A Steemit Whale?. This is another Buzzer Beater, hehe. The contest will end in few minutes.
Anyway I'll just try, so let's go to the question.
What Would You Do If You Were A Steemit Whale?
That question really is hard to answer for me 'cause I don't even see my self as a real whale here in Steemit. I don't even have the means to become one,lol.
But in case a miracle comes and I became a Whale, I'll keep in mind what Spider-Man said:
With Great Power Comes Great Responsibility
As a whale, every move you make there's a great impact, in Steemit a Whale has great influence not just because of the high value of vote but also with words being expressed. So I will try my best to help many Deserving Steemians for them to stay motivated to stay in Steemit.
Who are the Deserving Steemians?
I'm not good in writing, I'm also not an artist so I won't look for perfection in others posts,haha. I think the most important thing that a Steemian must have is the "will" that he/she have. We're like babies when we started here, knowing less; don't have much power; dependent with others. But as time passes by, are we still like babies? So those that are willing to learn and grow, I think they are the Deserving Steemians. That's all :-)
Thanks for this very nice contest by @mermaidvampire.
I would like to invite my brother @iyanpol12 to join the contest, that is if he still can beat the deadline,hehe.
@atongis ASAR

A big thanks to @surpassingoogle, @good-karma, @hr1 & @bobbylee for all the support

Subscribe to Sir Terry's Youtube Channel here: https://www.youtube.com/channel/UCAcaiNmH-izfjbcaC6br53w
eSteem's Youtube Channel:
https://www.youtube.com/channel/UCxlehlC3IUMHCm9Jr8oLKyA
Steem Gigs Discord Server: https://discord.gg/fVzDXM
eSteem Discord Server: https://discord.gg/BQmnFx
Steemhunt Discord Server: https://discord.gg/nCdHaq
---
Connected with these wonderful steemians

created by @dunkman
---

created by @saskia
---
created by @phantum04