Well this place looks exactly like a Steemit clone!

Weku is a new(?) social media/blogging site. It's basically Steemit with a different name. Honestly, just copy/paste your settings to get your profile up and running. Everything looks exactly the same, except for the name.
I stumbled upon this place through @papa-pepper's post about how his (and many others) username was already taken, so he couldn't sign up for that site with his regular name. What a shame that someone stole his name! Very rude.
So I went straight ahead and signed up to be sure to claim my name, after which I took a look around. This really is a Steemit clone, so I'm not sure how much else I can say about it. The name and currency is different and that's about it.
So, if you want to claim your name to be sure, just follow my referral link to sign up!
I'm not sure what to think about this new Steemit clone yet to be honest. I don't know if/how I'll use it. Maybe just copy/paste my articles from here to there aswell? Or write some original content? Or I might just forget about it.
Looking around on Steemit, many people seem to be joining already, hoping to be the new early adopters when they missed that boat here on Steemit.
So, do with this as you wish! If you decide to sign up, drop me a comment on my blog (same name as here) so I can follow you over there.
(Oops, two posts in one day! We'll just say it's to make up for all of the days I've missed lately.)
---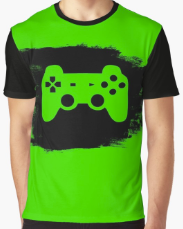 Thanks for stopping by! If you've enjoy this article, try my other sites:
|
Photo shop
|
Foodblog
|
Photo gallery
|
Twitter
|
Patreon
|
|
Check out Mannabase to receive free basic income (ref link)
|
---
My own image used as a header for my blog posts.