"Come on people! Look alive! Didn't any of you do what I asked of you last night?" Zack asked, a half-lite cigarette burning between his fingers.
I glanced around at the others who were present. There was Jackie, a business woman who'd gone mad from the long days she spent pent up in her loft apart. Carl sat with his legs crossed and was muttering some nonsensical mumble. Stacy twirled her hair. She was put into this asylum after smacking a guy over the back of the head with a baseball bat.
I was found when I had taken pills, of which made me delirious. The cops that found me ruled me insane along with the courts.
We'd all been sick of doing what the psychiatrist was asking of us. He wanted us to write out what we did and what things we could have done differently, past and future.
"Here is a woman living her passion every day. Why was it always impossible for you to see?" Carl managed a complete sentence with a question.
Zack sat down in his chair. He'd expected the day to start like this. He hated his job. None of the patients would follow this squeaky man's voice. He hunched over his notepad, scribbled something, and then looked at me.
"So, James, what do you have prepared?" he asked.
"Nothing."
"Do you want to get out of here?" His eyebrows lifted.
I've questioned myself about that same question. Life in here, although it was not normal, was the most normal I'd spent time around in many years. Working as a tour guide is what made me want to do something different. I was told I was destined for a better life, but I'd chosen to remain hidden in a sense.
"Doc, life is more exciting in here. Maybe this is where he belongs," Stacy said lifting her leg seductively and running her hand up her leg from her foot to her thigh.
I'd take her if she wasn't so nutty.
"When you were a child, what did you want to be when you grew up?" Carl asked looking at me.
"A train operator." I gave him the first thing that came to mind.
Zack, who had begun drawing in his notepad a squirrel, said, "If this is the best story you've got for me today, I'm going to have no choice but to recommend to the courts you stay another year."
"Perfect. You do that." A year to cultivate me into a better human being before going back out in the world is probably going to be the best thing for me.
"James, you are so smart, so full of life. Your health is in perfect order and yet you want to be here." Zack said.
"Yes. Until I come up with a better story than today, oh god yes. Let me cook in here until I get all that I need to get out of my head," James said.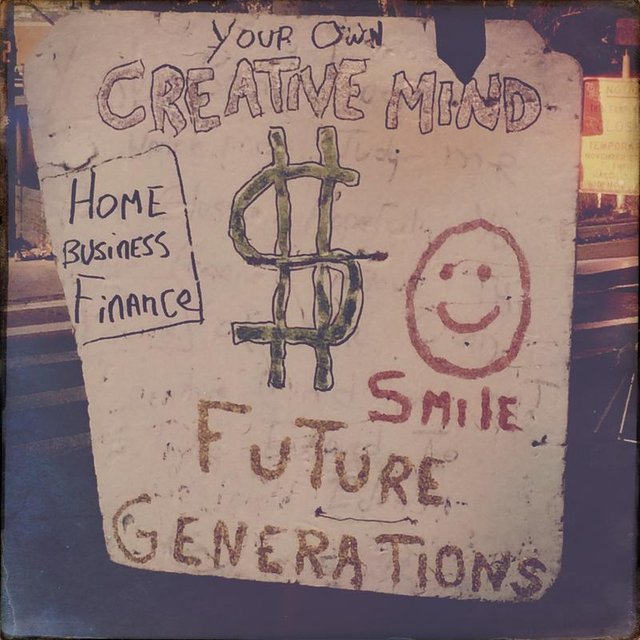 ===
If you would like to find out what freewriting is all about, go here.
Regular Freewritehouse features
Announce the Adoptee -Monday
Recommend your Favorite Freewrite and Win SBI - Tuesday
We-Write and win SBI - Every other Wednesday
Freewrite Favorites - Thursday
Adopt Me!! -Friday
Over 20 Club - Saturday
# Badges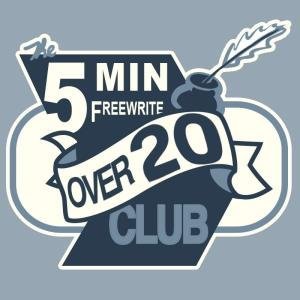 If you are enjoying my work, please -
===
Upvote my posts through steem auto and add the other people and groups you would like to support.

Support me and others through steembasicincome shares. (This also helps you because you will also get a share for sponsoring somebody.)

Click here --> Steemmonsters. This is an offical affiliate link. So, not only will you get awesome cards, but you will also be helping me out.

Send steem directly to me! because you want to. 8-)
---
---
Coming to you from arcange, a friendly warning to all who want to be successful on the steemit platform:
A bit of paranoia is the basis of security.
There are a few simple rules to follow in order to avoid having your account hacked:
Rule 1: NEVER, I repeat, NEVER use or give your owner key or password!
Rule 2: Use your posting key to login, post and vote on trusted websites like steemit.com or busy.org.
Rule 3: NEVER give your active key as this key allows to control your funds! Only use your active key for special operation like money transfer or account update on trusted websites like steemit.com.
Rule 4: Anywhere else, if you are requested to provide any of the above key: RUN AWAY!!!
---
---
Tools:
---
---
Ongoing Contests
---
---
My Completed Freewriting prompts:
---
---
---
---
---
---
===
How can you make this table or create something even better?
stackedit.io, which is great for seeing what you are doing while you are building your page.