As I feared, I was stiffer than a two-by-two as I rousted myself off the porch and climbed into the truck. The man lay there. Was he dead after I had hit him with the hammer to the head? I wasn't going to wait around to find out.
I peel out of the dirt driveway and head down the mountain as fast as the road would allow. Any faster and the truck may fall apart from the huge dips and bumps in the road.
What was that thing? It couldn't be a man. It had a crazy look in its eyes. None that I've ever seen before.
The corner is sharp. I manage to hang onto the road just barely. I can feel warm blood on the seat. I look around to see where the blood was coming from or even if it was mine. Instinctively, my hand goes to my back. I can feel the warm, sticky substance.
I knew I could not go to the hospital. They were closed. Small town manners - close on the weekend. My eyes focus back on the road.
I can see my favorite restaurant just up ahead. Maybe a good stiff drink and food will do me some good.
The truck stalls out. I look down to see my gas tank was on empty. How that had happened I didn't know. Maybe it was that man, that thing. I get out and walk to the restaurant.
I sat down on the table and ordered a meal. There were a few other guests. They were looking at me. They could see I wasn't doing alright from the blood dripping down my side. Their eyes grew wide when they see the gash mark on my back.
"Hey, mister. You need some assistance?" a man asks.
"No," I said. "I watched a monster emerged from the depths and try to kill me."
"A monster?"
"Yes."
"Come on, mister. What do you take me for? A fool born yesterday."
"What is your problem, man. I'm fucking bleeding here. Someone ... something just tried to take my head off with a two by four."
The man stands up. The rest of the people sit as far back in their chairs as the backrest would allow. The man moves closer to me. "That is far enough," I said.
"Come now. I'm a doctor. Let me have a look at your wounder before you bleed out."
I lift up my shirt so the man can see the damage that I had taken. He grabs a rag that is lying on the table along with a glass of water.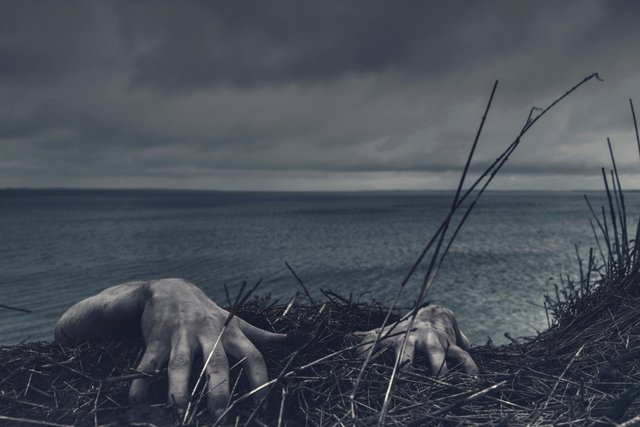 Upsplash
===========
Freewrite brought to you by @mariannewest
If you would like to find out what freewriting is all about, go here.
Badges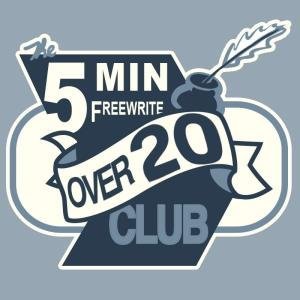 If you are enjoying my work -
Upvote my posts through steem auto and add the other people and groups you would like to support.
Tools:
My Completed Freewriting prompts:
Weekend Free Write: