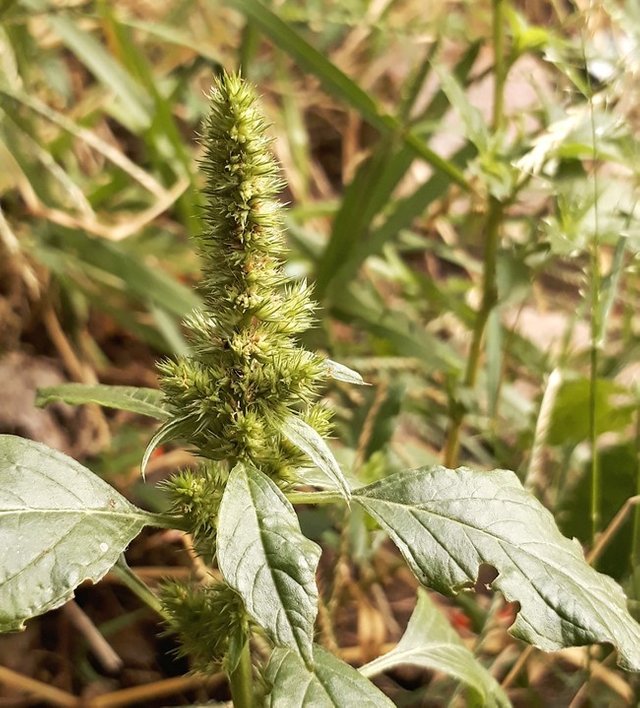 An example of a wind-pollinated flower
Pig Weed or Amaranthus hybridus is another introduced pest in my country. It's called pig weed because it is fed to pigs although humans in South Africa enjoy eating it. It's cooked like spinach: first you boil it in quite a bit of water. when it is almost cooked, you scoop the leaves out and discard the water. If you do this, any remaining sand on the leaves remains on the bottom of the bot. Otherwise, your vegetables taste gritty. Thereafter, we fry diced tomato and onions and add the leaves for a tasty side dish.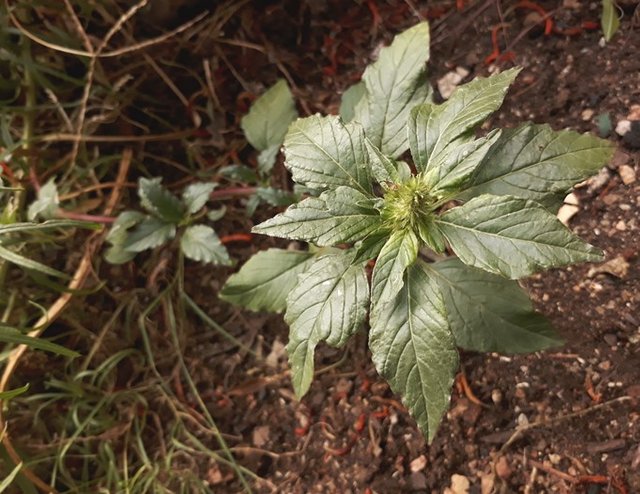 The younger leaves are picked from the plants although we don't pick leaves from plants in flower, they must be picked earlier in the season or the leaves will taste bitter.