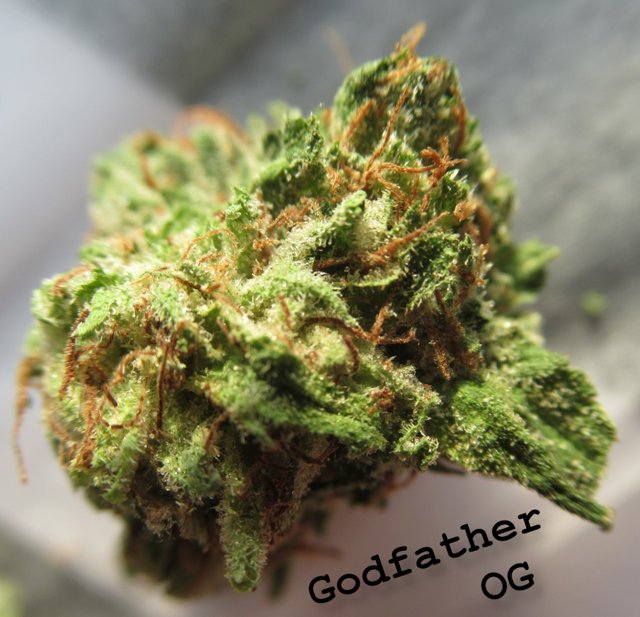 Rolled up a Godfather OG evening spliff with a Cheech & Chong fine hemp paper. Tasty sweet and sour lemon-lime pine buds with a touch of spice on the tail end - decently balanced effects, solid relaxation with euphoric energy.
GODFATHER OG Indica hybrid
Also know as the Don of all Kush strains, the Godfather OG 60/40 Indica hybrid strain was created with the 3-way crossing of the Bubba Kush, L.A. Confidential, and the GDP strains (Source). These Godfather OG buds have a solid 25% THC and decent amounts of Humulene 0.57%, Caryophyllene 0.27%, alpha-Pinene 0.10% terpenes, and less than 0.01% of Linalool, Caryophyllene oxide, Myrcene, beta-Pinene, Limonene, and Terpinolene (Source).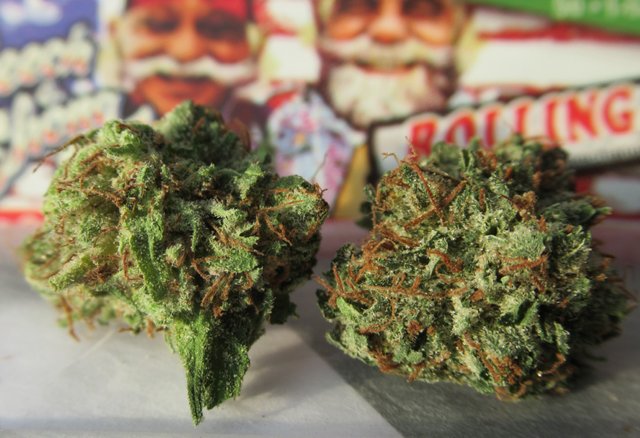 Godfather OG Looks
These cripsy and resinous buds have a darker green look to them, mats of burnt orange pistils, and an ample shimmer of trichomes on the edges.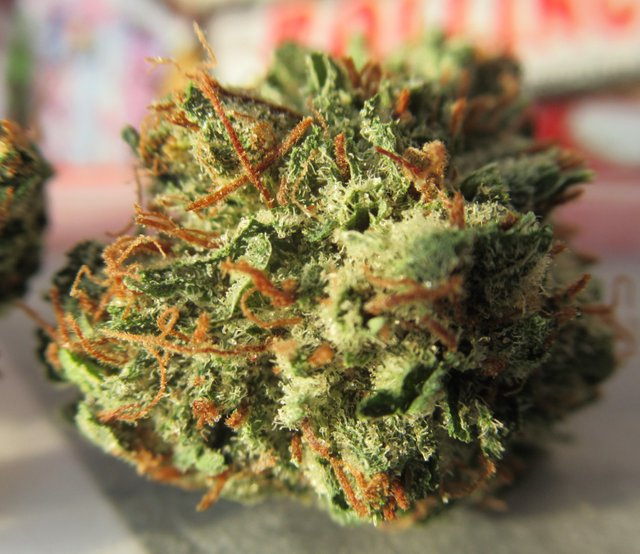 Godfather OG Scent
The Godfather OG buds have a light earthy pine scent to them.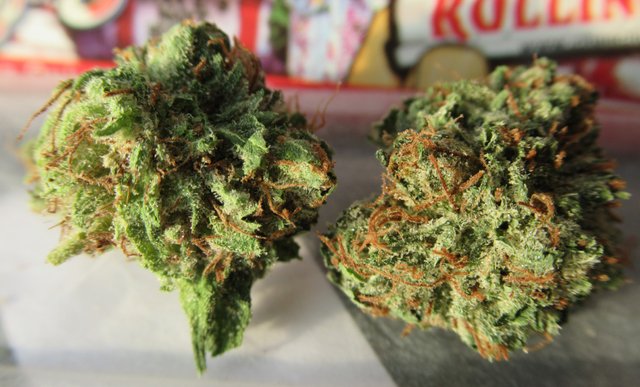 Godfather OG Effects (Source)
May Relieve - Arthritis, Asthma, Chronic Pain, Depression, Headaches, Insomnia, Loss of Appetite, Nightmares, PTSD, Stress. Effects - Euphoria, Happy, Hungry, Relaxing, Sleepy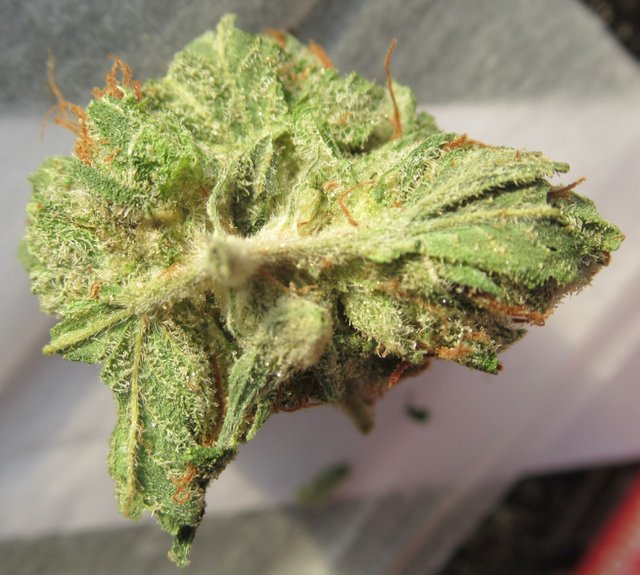 Cheech & Chong Hemp rolling papers
Fun to roll with these Cheech & Chong 1-1/4 Hemp Papers - very thin, i'm guessing 13g/m². They roll up easy and burn lovely. Officially licensed - "www.cheechandchongpapers.com".
Godfather OG buds in the Grinder
Roll Ready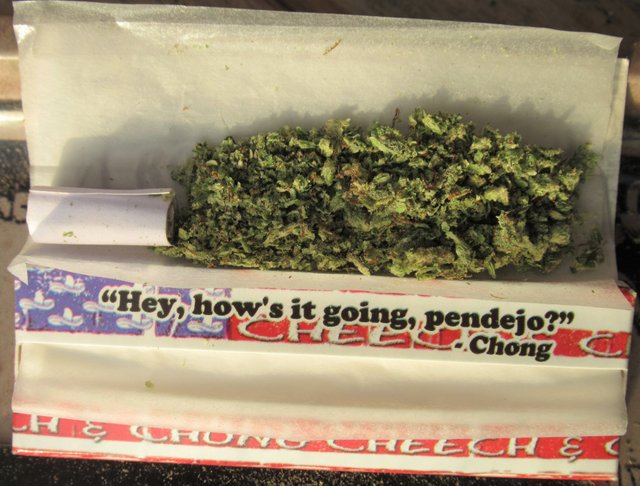 Rolled Up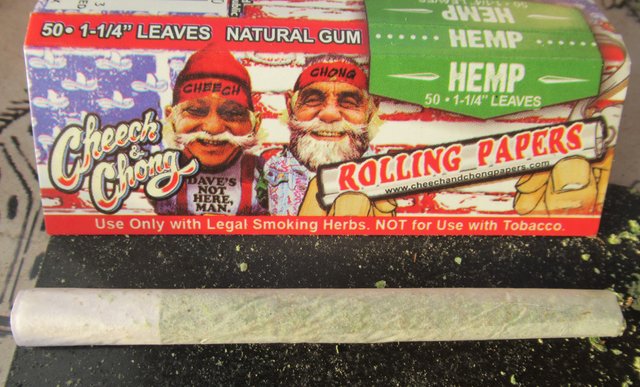 Godfather OG flavor
Blazed at 8:00PM, First Toke... Sweet and sour lemon-lime pine with a spicy diesel tail end - plenty of terpenes, mouth is tingling - sip of water. Energy building in the chest, mind relaxing and tingling. Putting the headphones on for some bangin tunes - hyped up a little.
Godfather OG effects
5 Minutes After First Toke, Second Toke... More sweet and slightly less sour lemon-lime pine with that spicy diesel tail end, slight baked goods vanilla flavor on that exhale - flavors are darkening nicely. Breathing and heart rate accelerated slightly. Body relaxed with energy bubbling up from the solar plexus, chest cushioned with energy. Mind lightly euphoric and cushioned, face numbed - eye lids lightly relaxed, perma-smirk.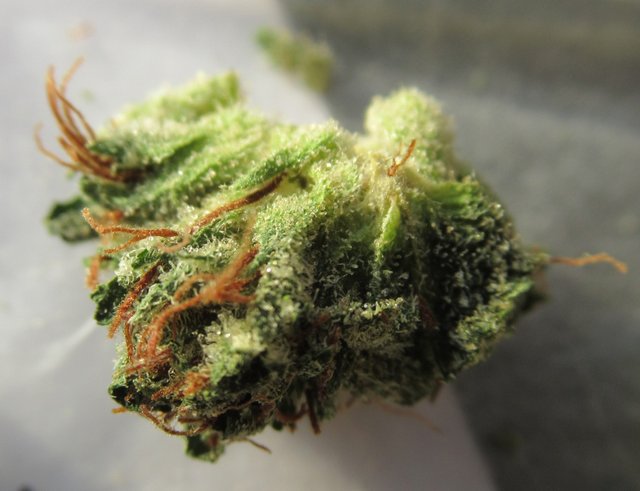 10 Minutes After First Toke...
Third Toke... Sweet and sour lemon-lime pine with a light spice tasty - this one is reminiscent of ginger-ale as well, solid buzz. Eye lids a little more relaxed, mind and body well cushioned, solid energy with euphoria - getting lost in the music.
15 Minutes After First Toke...
Fourth Toke... Tasty tokes half way down the spliff - sweet and bright lemon pine, sparkling. Fifth, Sixth, Seventh Tokes...
1 Hour After First Toke...
Enjoying the decently balanced effects and solid relaxation with that touch of euphoric energy. Smooth cushioned energy in the chest. Tasty lemon-lime pine with that ginger-ale reminiscent aftertaste, i'd smoke these Godfather OG buds in the morning, afternoon, and early evening.
What are your Favorite papers to roll with ?