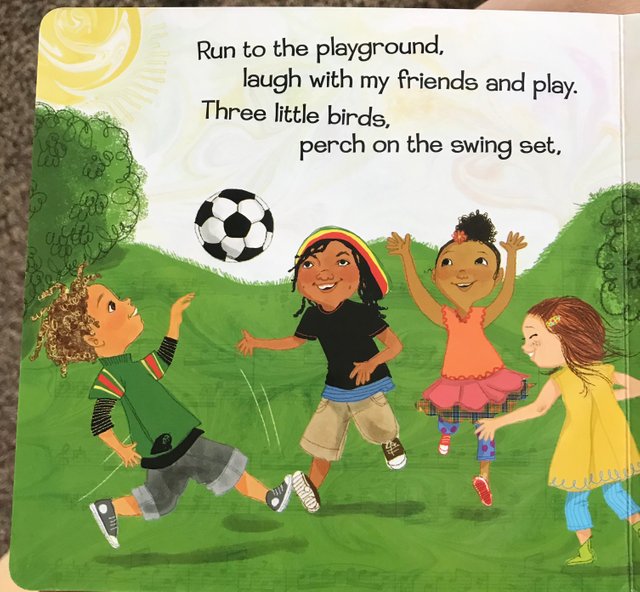 One of the colorful pages in the book. If you look closely at the kid with the green shirt, you will see a Bob Marley's face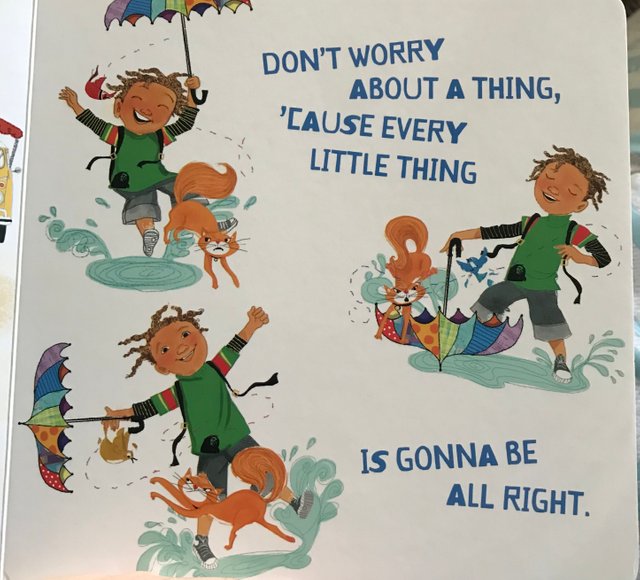 And here's another one of the sweet pages
My husband is visiting for the week, and one of the treats he brought for the family was books and journals which we had left behind.
My favorite of the books he brought is my son's "Every Little Thing" which is a book based on the song "Three Little Birds" by Bob Marley. His daughter, Cedella Marley, adapted the song into a children's book. She did a beautiful job.
Th book is colorful, with filled with characters who all have different flavors of skin and hair, and entertaining. My son loves it.
Thank you for visiting my blog today, hope you have an amazing day.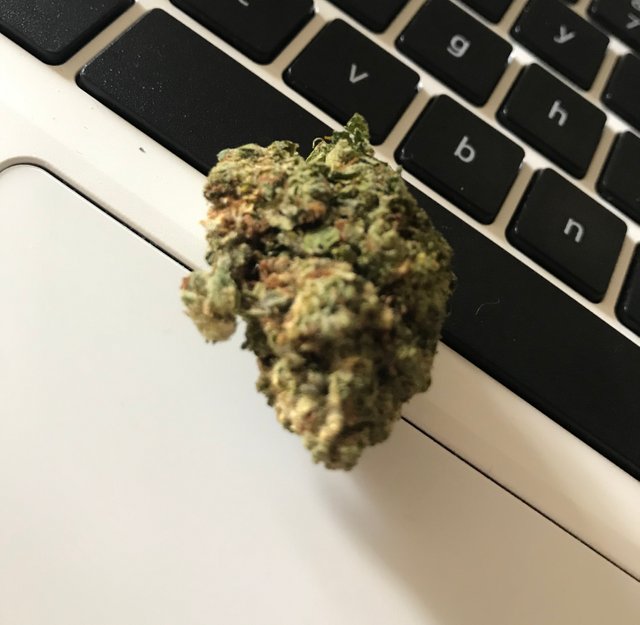 In case you read My Dry Post here's a delicious update, my husband bought me some meds. 2 grams $10 USD