Good afternoon, my dear steemians! How are you? This is my third entry to the Wednesday walk challenge hosted by @tattoodjay. This time it's the turn to show my walk to San Ildefonso's Cathedral, known locally as Mérida's Cathedral.
It is a 15 minutes walk from my home to the place in question. On the road you can find many places between the 59th and the 61st streets with 64th, 62nd and 60th streets.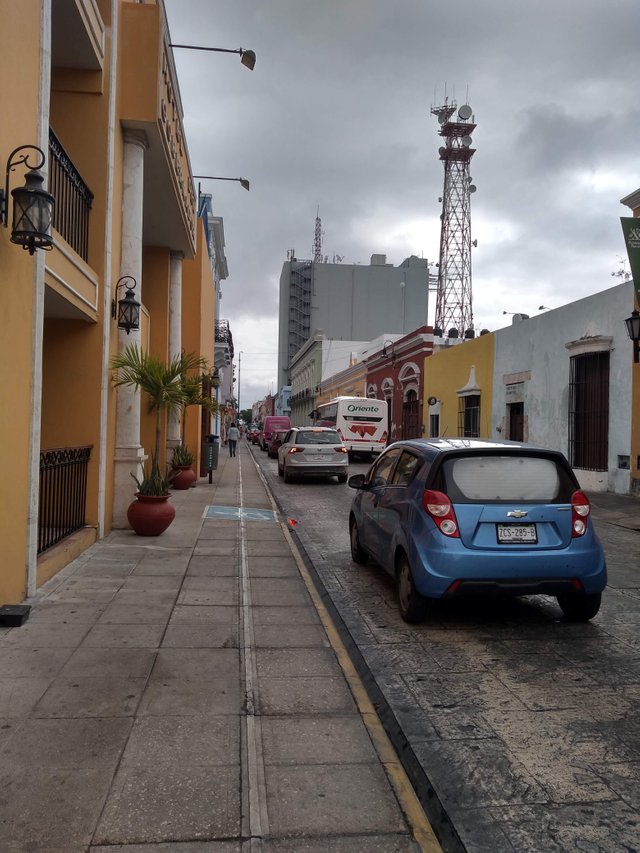 59th street view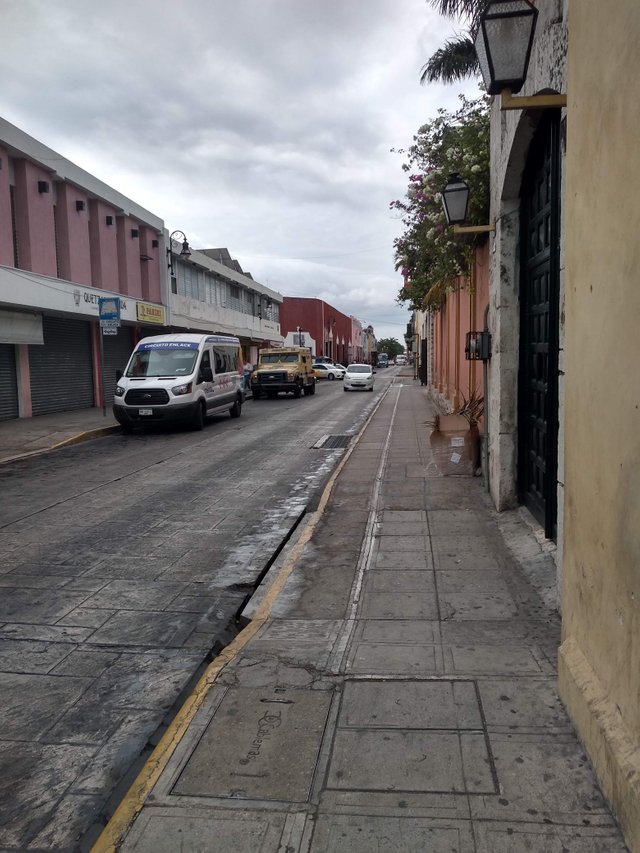 64th street view

In the 64th street, before reaching the 61st street, there's a huge house locally known as the Bishop's Home. Some people told me that the house belonged to the Catholic Church local leaders for generations before being sold to some particular. I'm curious about how it looks inside, but maybe I will never know. Or maybe I will, just if I get the chance to enter there.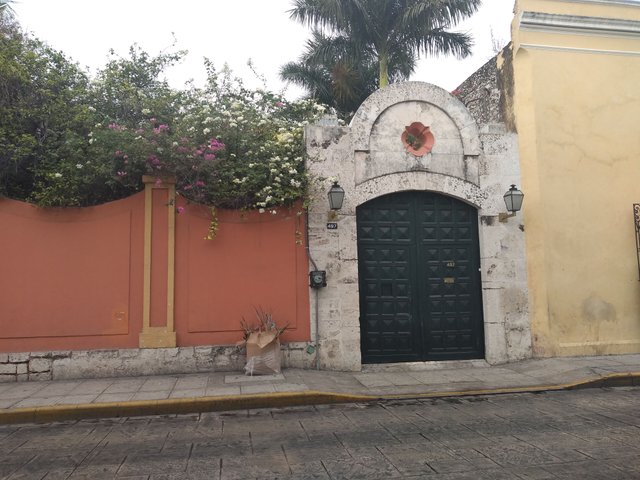 The Bishop's Home facade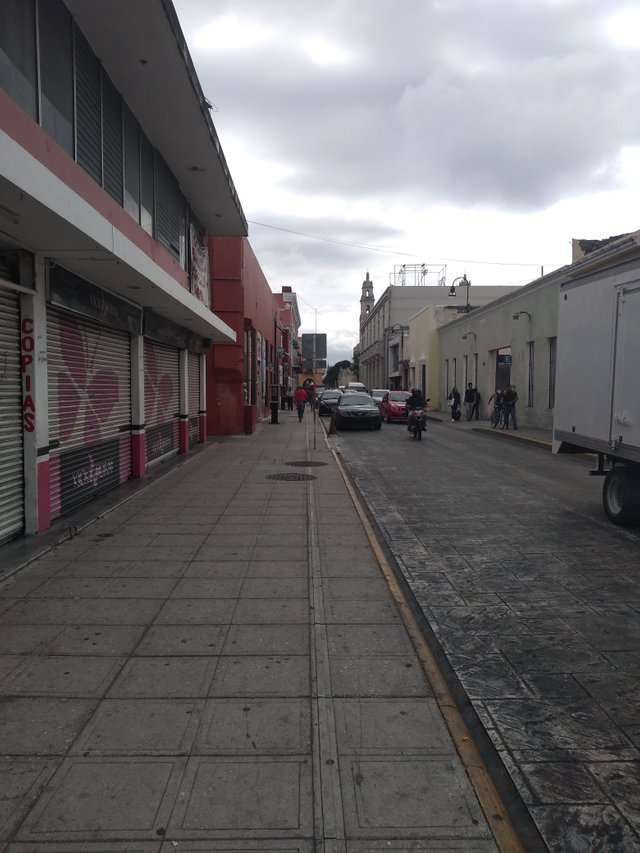 61st street view

From a few meters before entering to the Governor's Palace area, you can see the Cathedral's towers covered by the Plaza Grande's trees.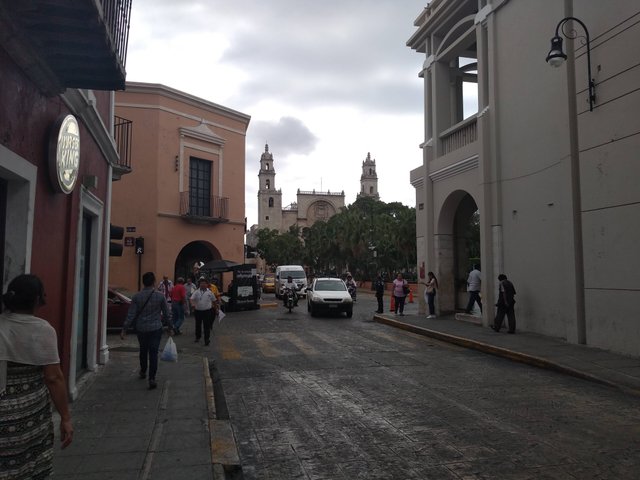 The Cathedral's towers seen from the 61st Street

Once I reach the area, I observe a part of the core of Merida, the Plaza Grande.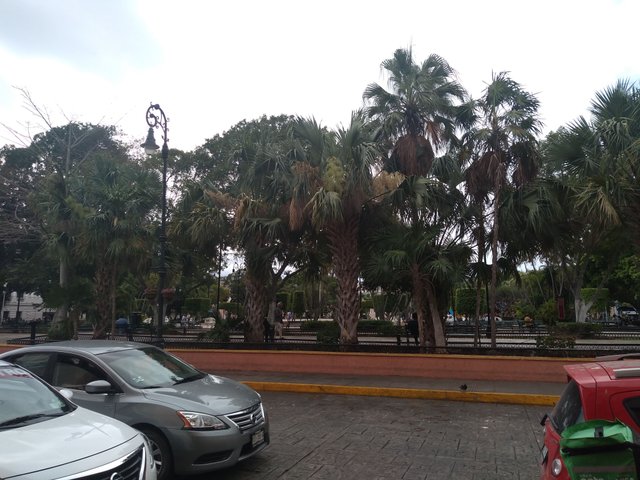 View of a part of the Plaza Grande

Walking some more meters, I see my destiny: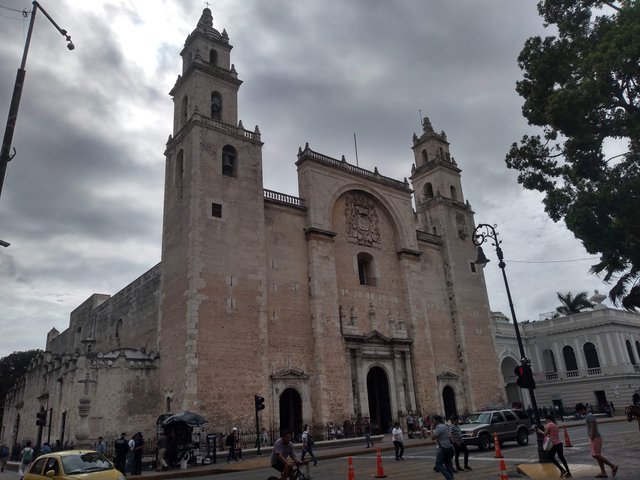 The Cathedral

This building is one of the most ancient churches built in Latin America alongside Saint Dominic's Cathedral in Dominican Republic. It was built on the XVI century, some years later of the Spaniard arrival. Some stories are told about this place; one of the most famous stories mentions that under the place there are some passageways that connect the building with the churches of  Santiago Apóstol, Monjas (which was a nunnery), Santa Ana, Santa Lucía, Tercera Orden, Candelaria and San Juan. Those passages were used by the priests to go to the nunnery for a "visit". Or at least it is what people said. Of course, such story is a myth; the archaeologists proved that there are no passages at any point of this section of the city. 

I hope that in some wednesday I could show you its insides.

Hugs!