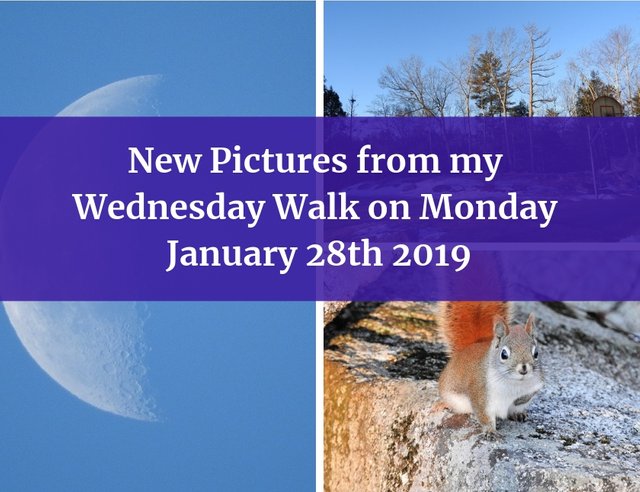 Believe it or not, I managed to brave the elements and go for a bit of a Wednesday Walk on Monday with my camera!
Okay, to be fair, I actually drove to the bottom of our long windy driveway, parked, then walked around for three or four minutes taking pictures. Then I drove back up to the top of the driveway, parked, and did the same thing. So technically that makes this a Wednesday drive-walk-drive-walk! 😊
Before I get started, I wanted to take a quick minute and give a shout out to my @steemitbloggers/aka #powerhousecreatives family. Yes, I said family because they've become that to me - a crazy, international, inspirational, wicked awesomesauce fam bam! I think this video that @zord189 created early today demonstrates how amazing this community is (and be sure to keep an eye open for the word, "unique" because three guesses who's face it's plastered on...LOL!) -
I've already done some begging & pleading in a post or two, so I'll just say this little bit again - if you're on the Steemit platform and you want to do me a wicked solid by casting a vote for @steemitbloggers/#powerhousecreatives to win 1 10K SP delegation, here's how you do it -
Click the below link.
Login to steemconnect
Select 'steemitbloggers'
And you're done!!

https://dpoll.xyz/detail/@theycallmedan/which-steem-project-should-i-delegate-10k-steempower-to-for-1-year/
Okay, I'll put my pom poms down now, and get on with the pictures... LOL! Oh, and be sure to check out @tattoodjay's latest post called Wednesday walk challenge Benches, and Steem Basic Income Give away for more information about his weekly wanderings, as well as some excellent photos of beautiful benches located in some NYC parks.
Now, on to my new shots!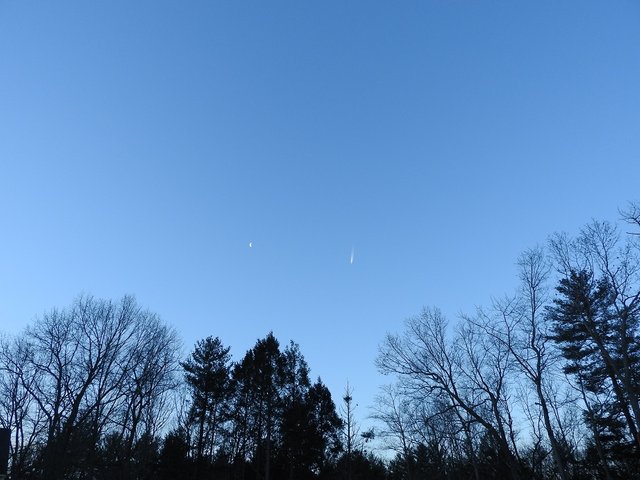 This is the view that greeted me as I walked out onto our front porch...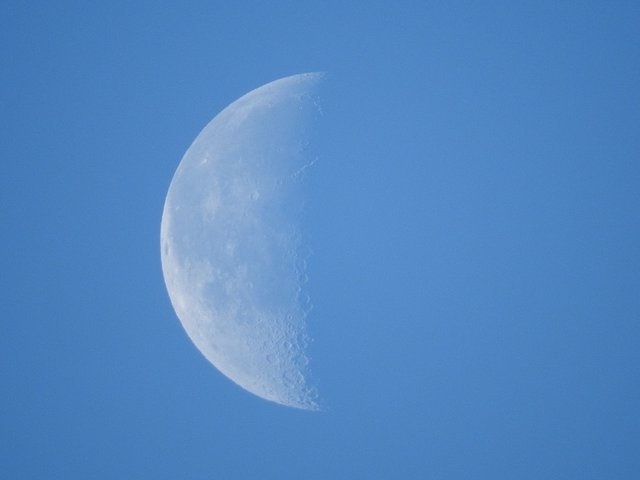 ... the early morning (7:30am) moon...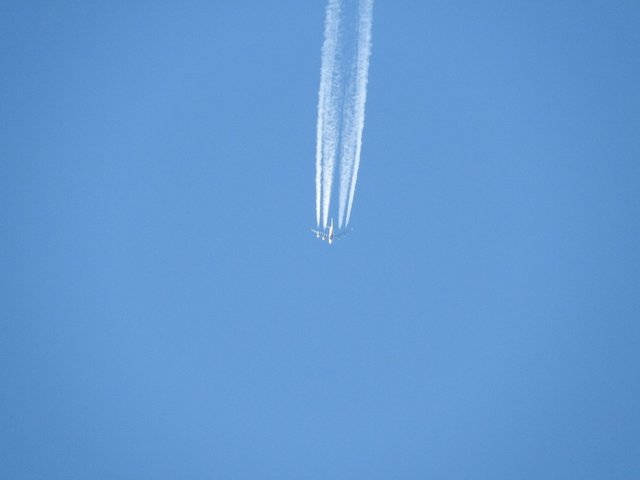 ...and a passing airplane.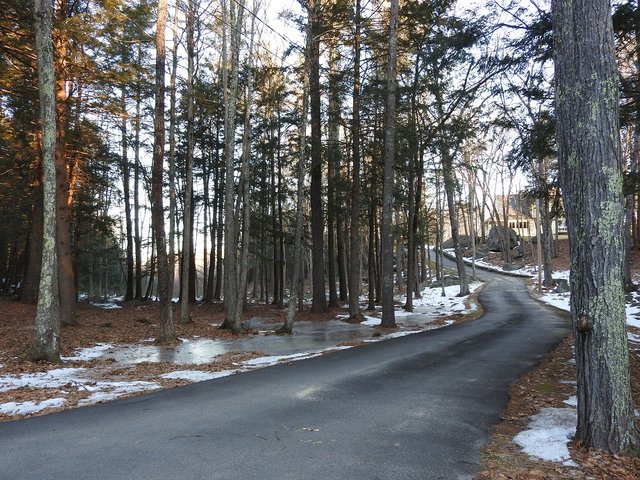 See what I mean about the driveway being long and windy?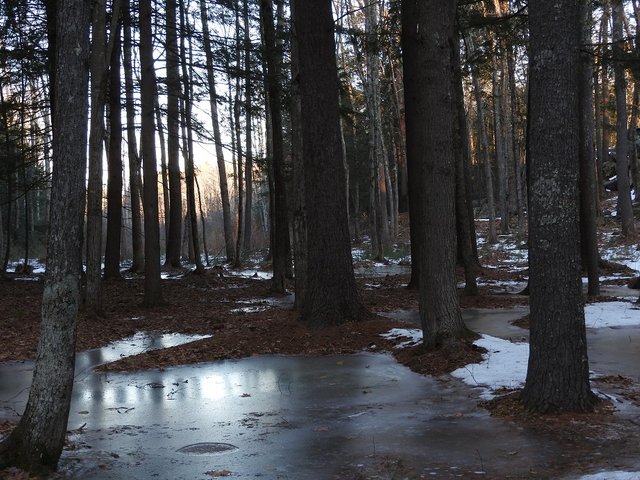 This ice is from a couple days ago, when it rained a ton followed by wicked cold temps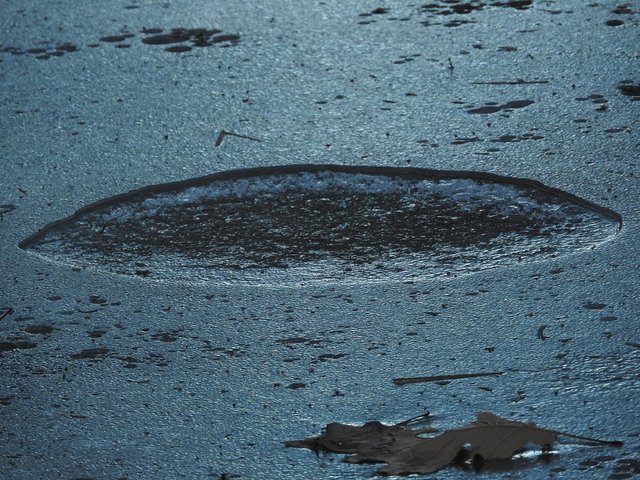 Why does it feel like the ice is looking back at me? 😊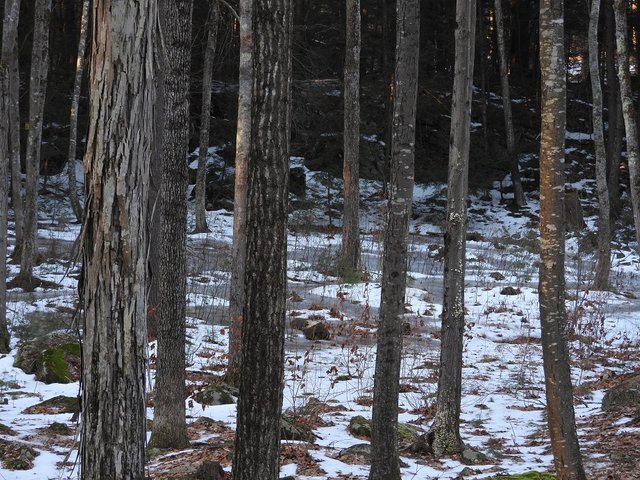 Frozen forest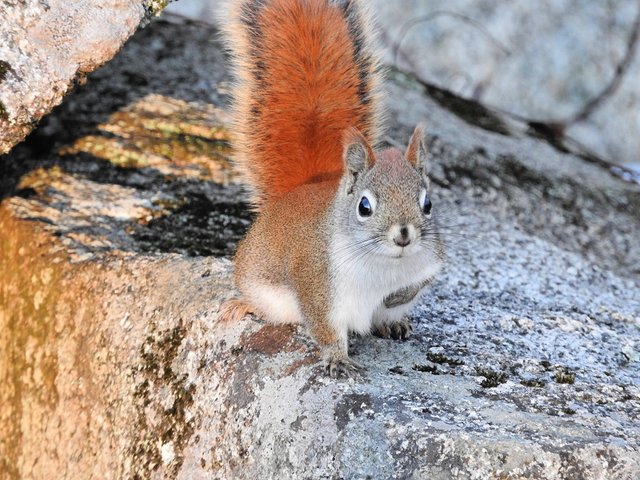 This little fella (a red squirrel) was waiting for me at the top of the driveway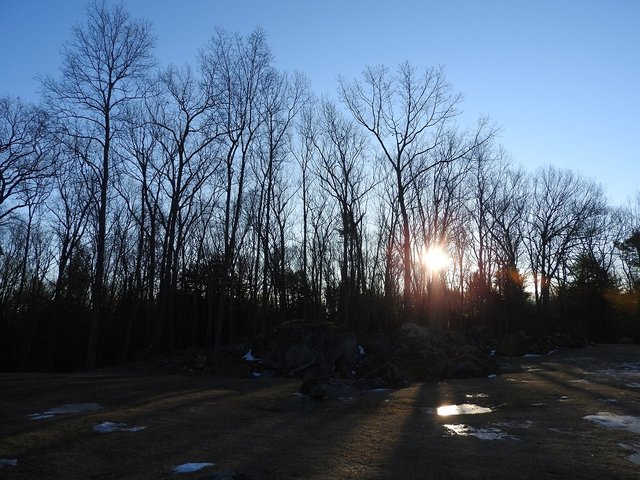 Some of those frozen puddles are actually fairly deep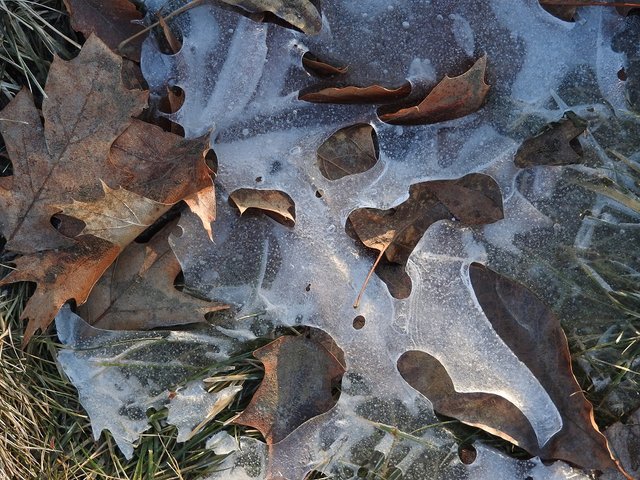 It always amazes me when frozen leaves almost look like they're melting the ice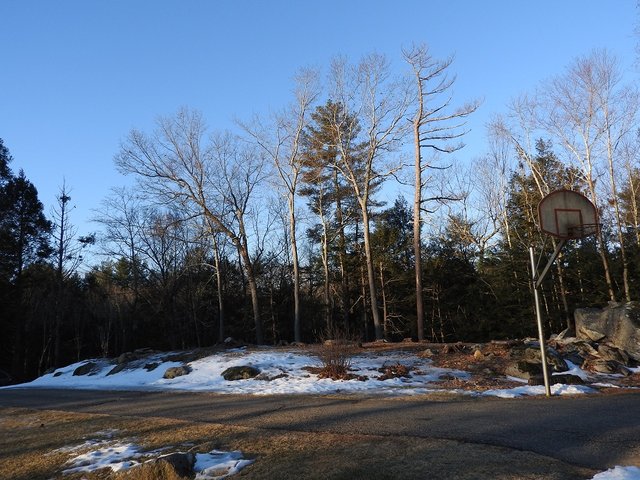 As always, the top of the driveway, although this week it was my ending point, not my starting. And now for comparison....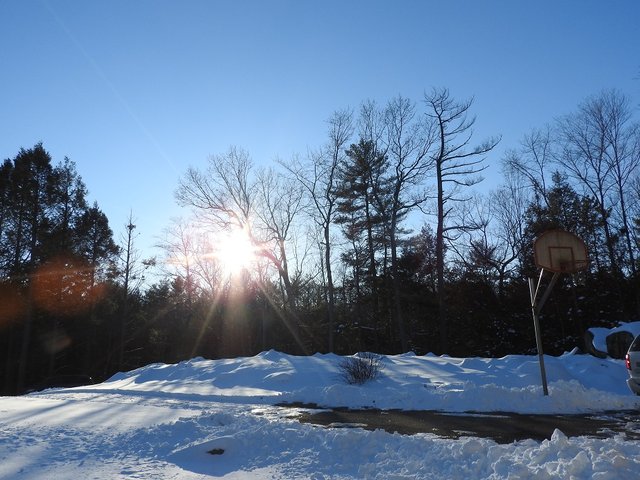 ... I took this shot this afternoon, to show how much snow we got overnight.




Thanks for stopping by!
My posts may occasionally contain affiliate links. If you click through,
I might get a wicked small commission, with no extra cost to you.
Blog graphics created on Canva
My photographs are taken with my trusty Nikon,
sometimes utilizing my handy dandy tripod.
All words and images are mine (unless otherwise indicated),
and can sometimes also be found on my various social media sites.
Speaking of witch which...

I have one billion many homes on the interwebz.
Here are a few...
On the Steemit blogging site,
I am a proud member
of these awesomesauce communities


   




 
 



 
 
Links: PowerHouseCreatives; steemsugars; steemusa;
anonyvoter/steemians directory; helpie
 







---

Posted from my blog with SteemPress : https://www.traciyork.com/new-pictures-from-my-wednesday-walk-on-monday/

---