I'm finding all kinds of cool contests/challenges today! This one is brand new from @tattoodjay and is called the Wednesday walk challenge. Check out his guidelines on his post (I'd share them here, but then you'd miss out on his awesome challenge results in the same post).
I decided to start off by taking a simple walk down our driveway. Okay, actually there's nothing simple about our driveway - it's so long, windy, and steep that we've had delivery people refuse to deliver!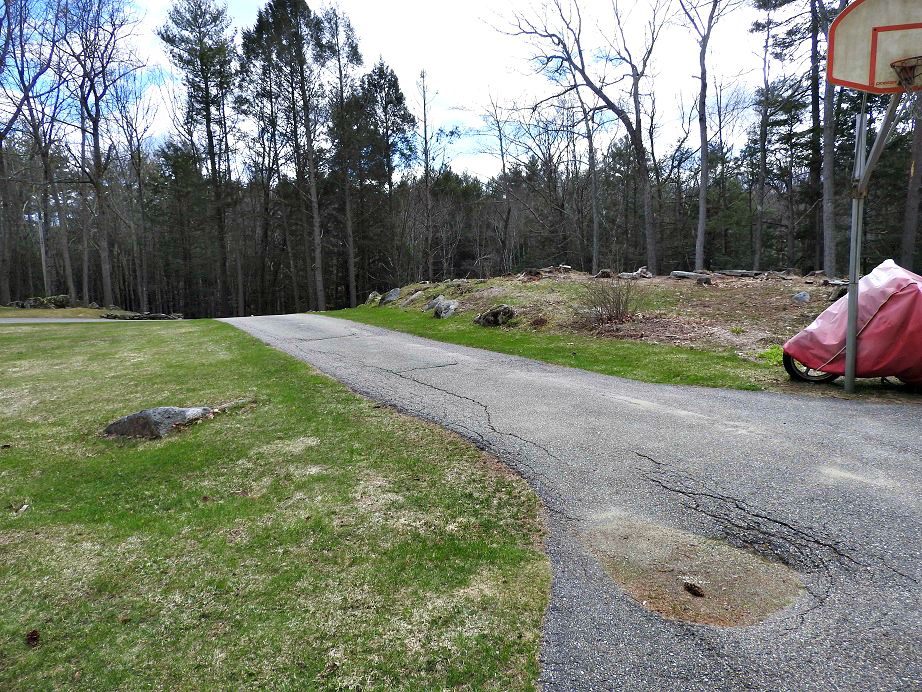 Standing just off the front porch, looking down the driveway.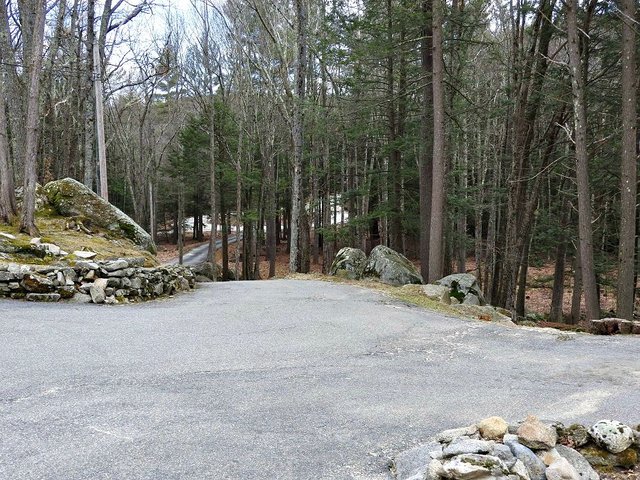 Standing at just about the point the first picture ended.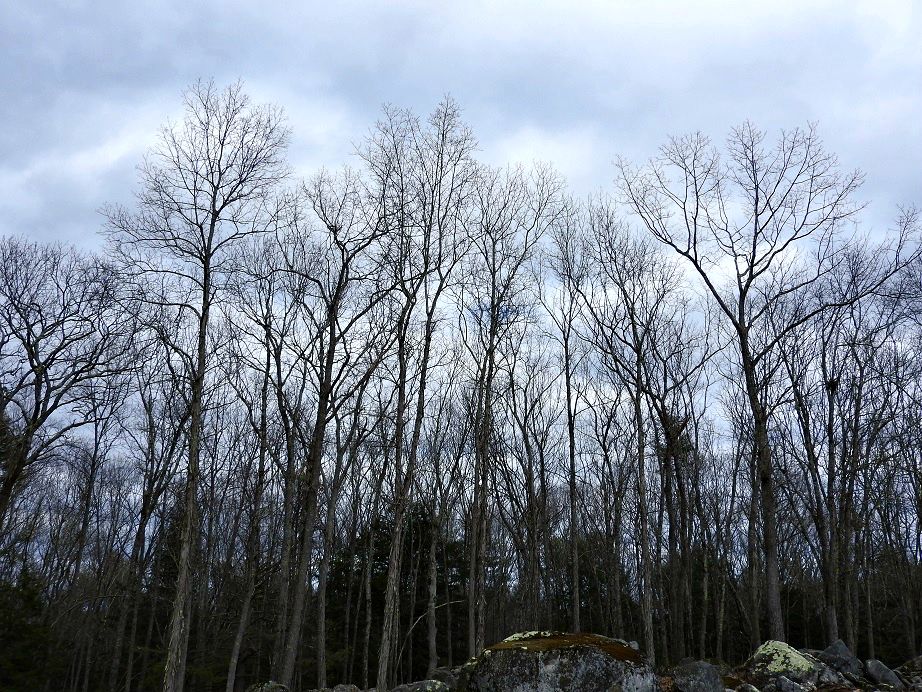 The weather has definitely taken a turn since this morning's post. pout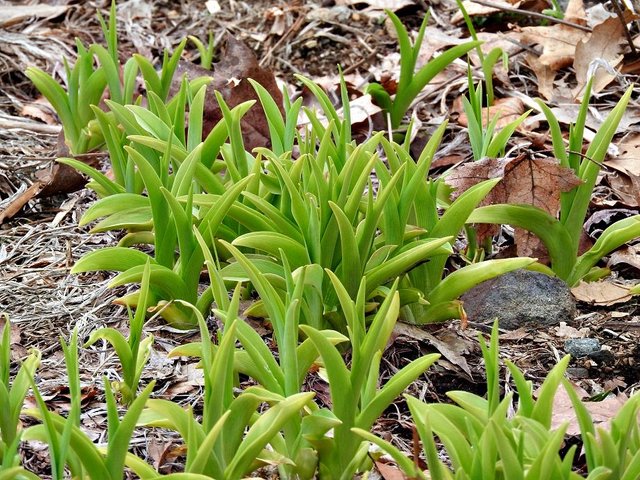 However, these future flowers are still going strong, so at least that!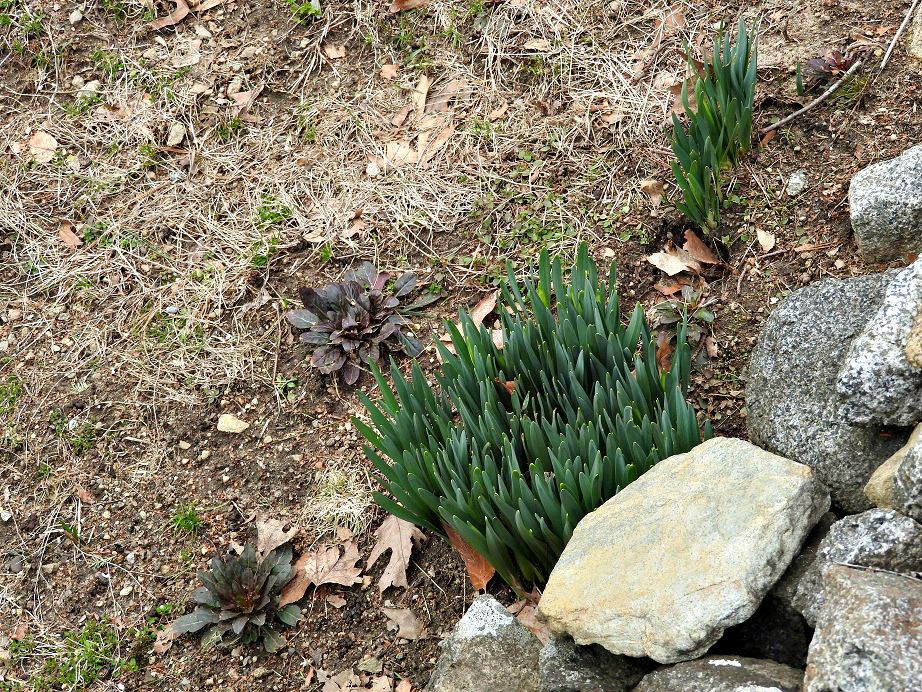 These soon-to-be daffodils are coming along nicely too. Good thing
our landlady has a green thumb!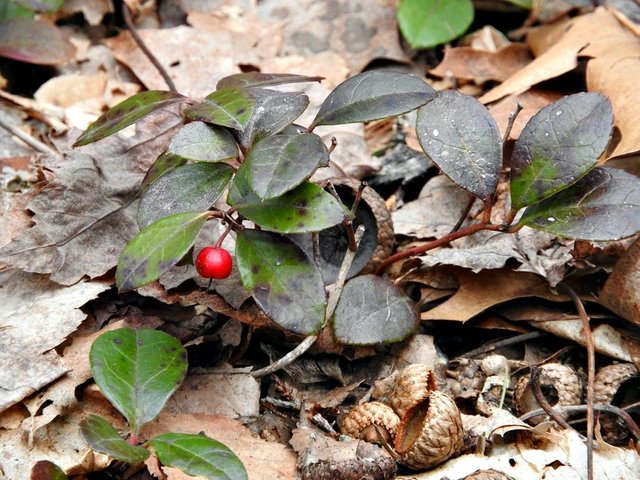 More signs of spring things growing (because I'm pretending
this isn't called a Winter Berry... LOL!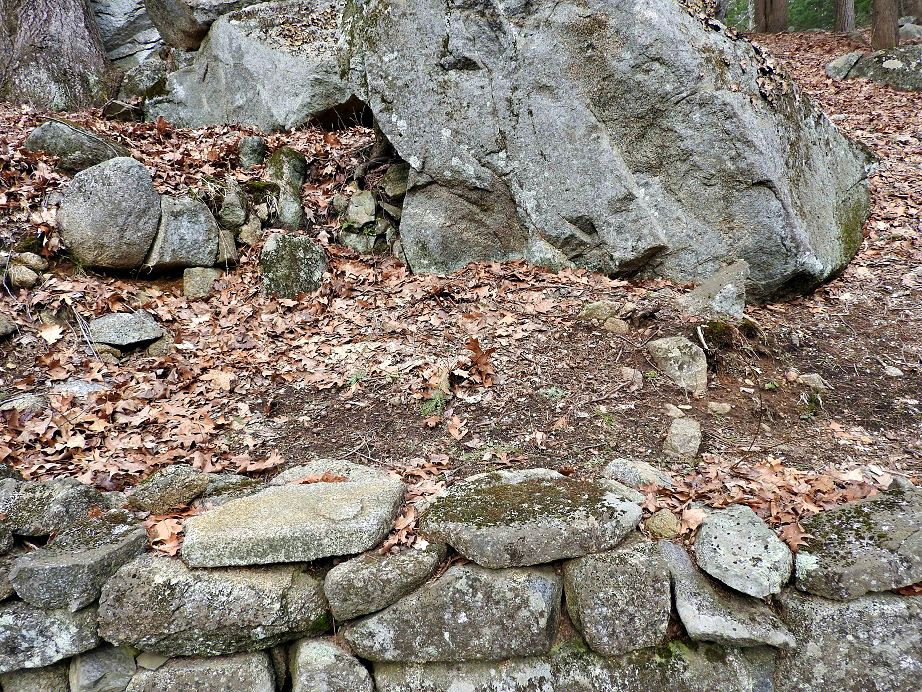 Speaking of future growing things, somewhere in this area, a
Jack-in-the-pulpit should be popping up soon-ish.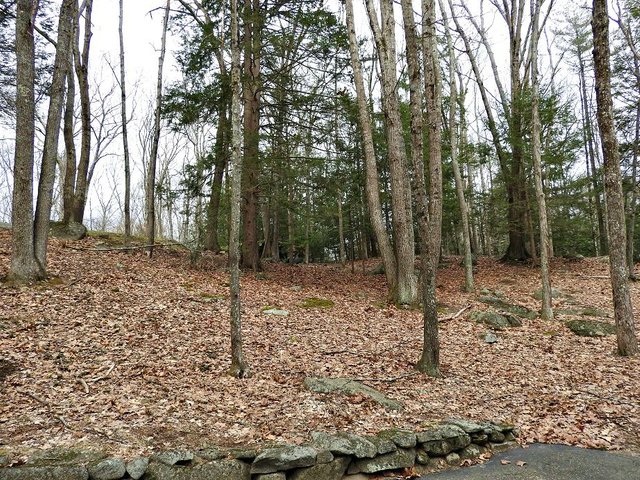 And when it does, there should be bunches of
Lady Slippers in this area.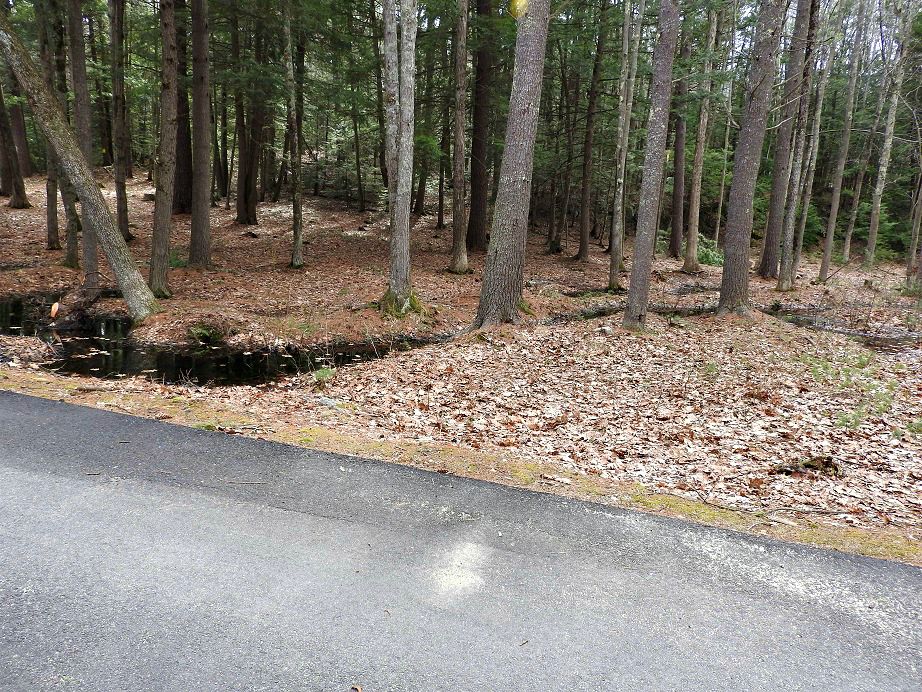 However, this temporary creek/snow melt will be
long gone by then.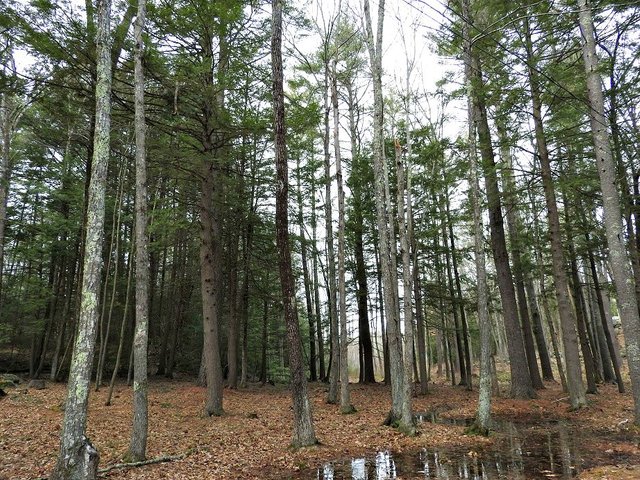 The view from the bottom of the driveway.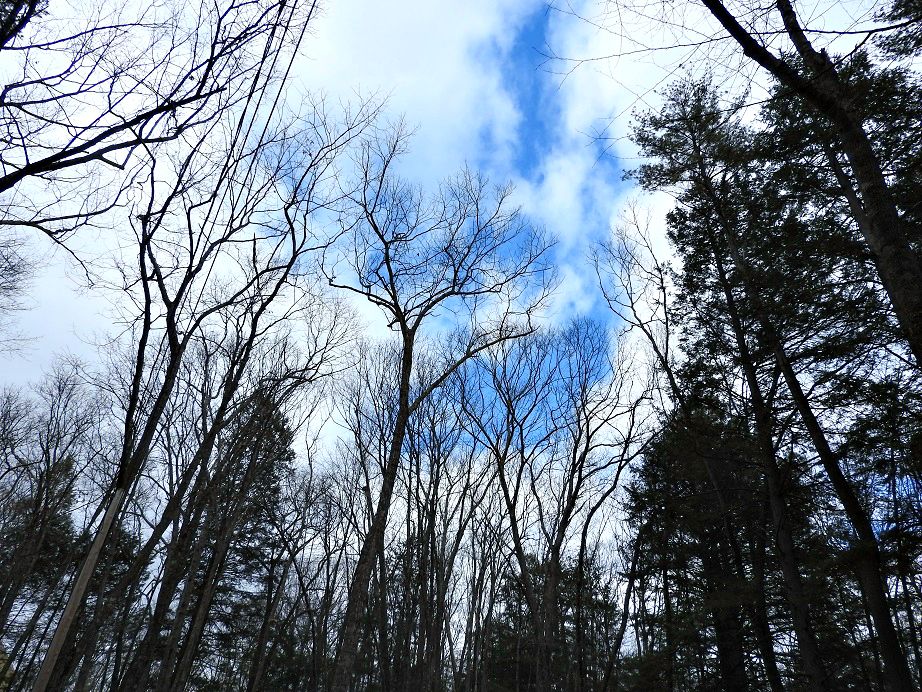 Hey look! There's still a little blue sky around!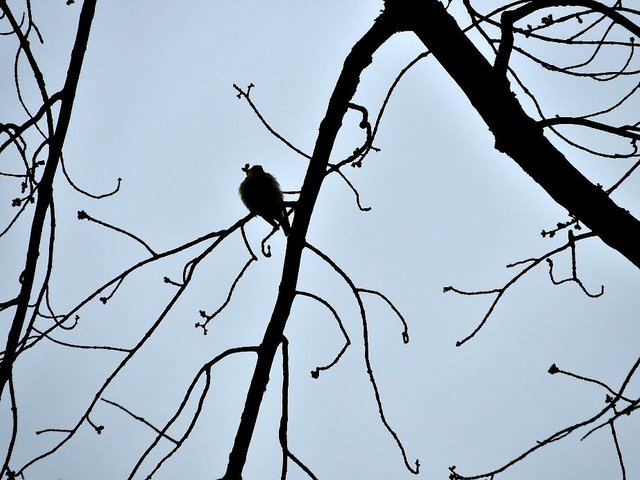 However, a moment later (and in a sad bookend to the aforementioned
post from this morning), the blue sky is gone and Mr Goldfinch isn't
looking quite so sunny anymore.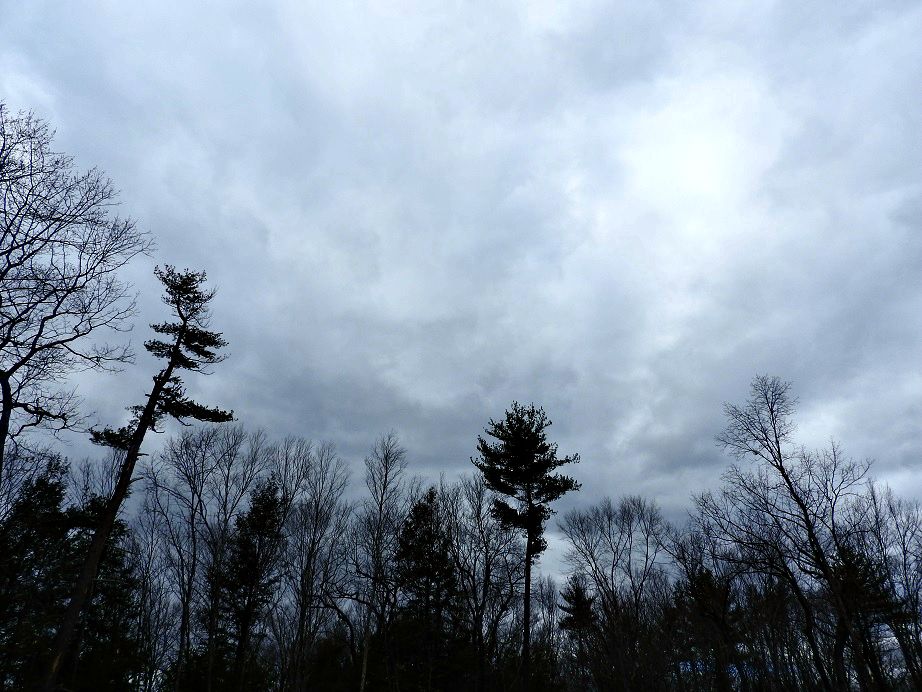 The sky over the house - yep, time to go back inside.
This is a great idea, @tattoodjay! I'm definitely going to do this again next week, and in the weeks to come!
Photo credit: Traci York, taken with my trusty Nikon
Blog graphics: created on Canva

Thanks for stopping by!
All words and images are mine (unless otherwise indicated),
and can sometimes also be found on my various social media sites.
Speaking of...

I have one billion many homes on the interwebz. Here are a few -
My posts may occasionally contain affiliate links. If you click through,
I might get a wicked small commission, with no extra cost to you.