With my daughter visiting the farm for the weekend, this walk was extra special. We grabbed our walking sticks, and with the dogs in their full glory, we walked a country mile.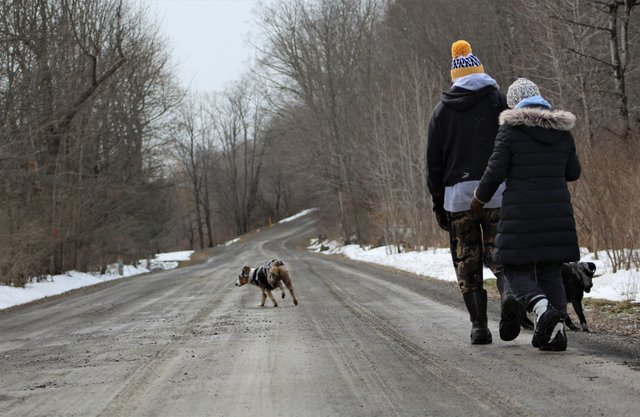 Cloe may only be 6 months old, but boy can she run.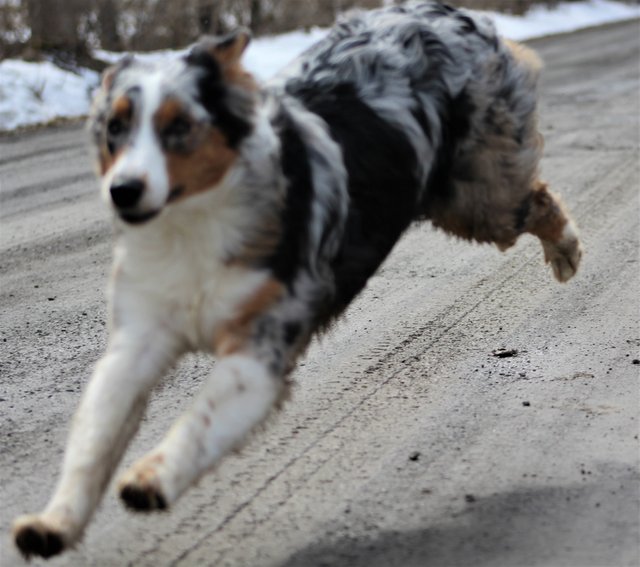 I thought this ice formation covering a small brook was kind of neat.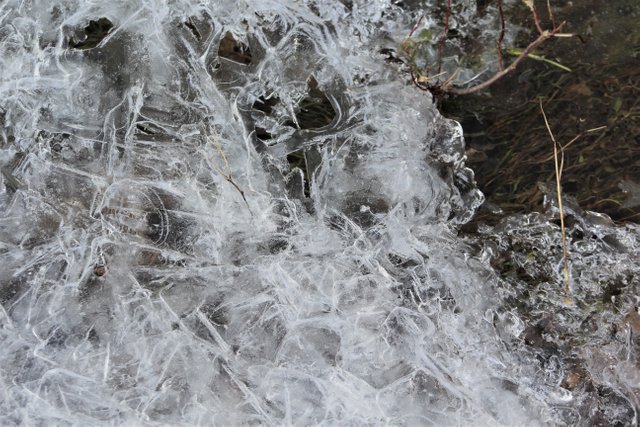 No fear, and obviously Cloe doesn't mind the cold water and a little mud.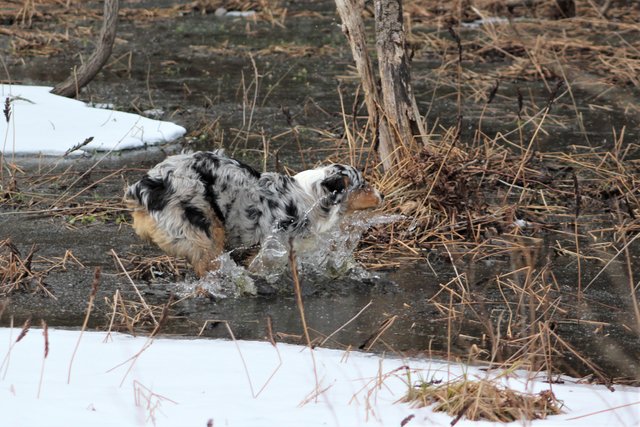 Time to play with big brother Oliver.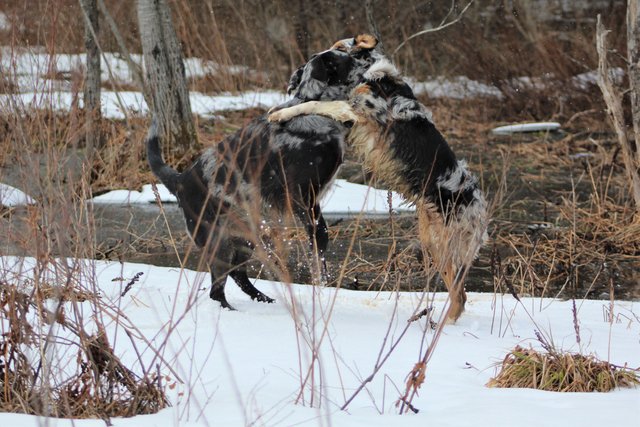 Nothing like a drink of fresh water!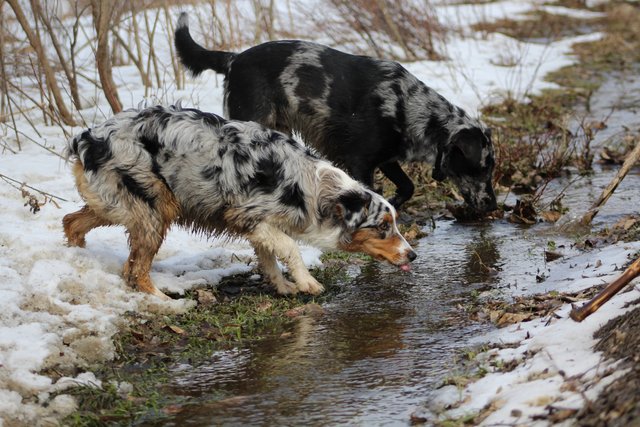 Another rather interesting ice formation.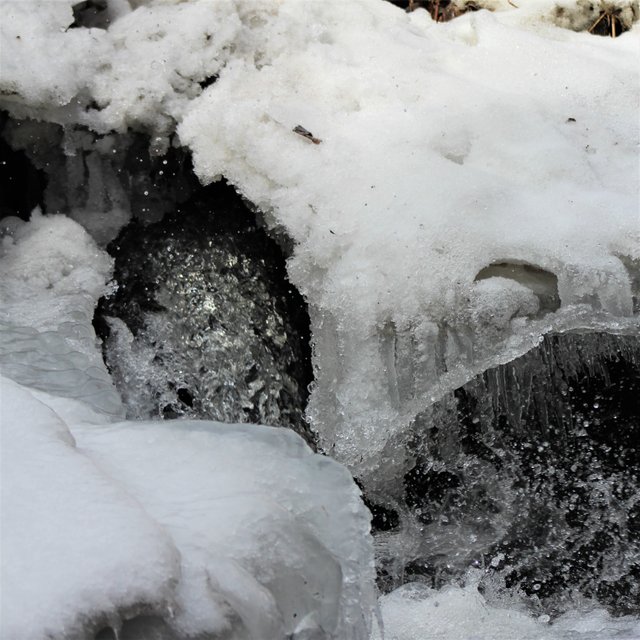 With Oliver on one side of the partially frozen brook, it took some coaxing to get Cloe across.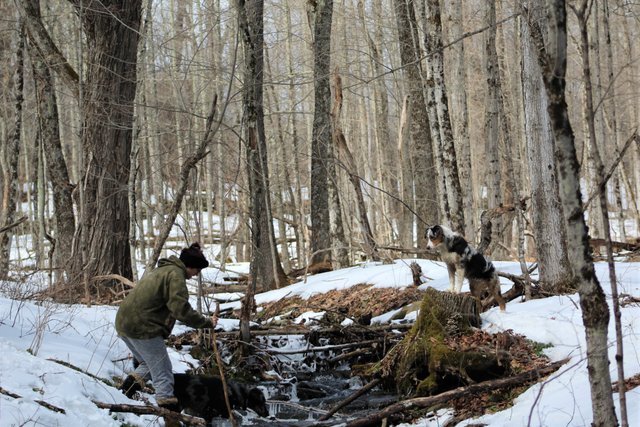 Well, she finally made it.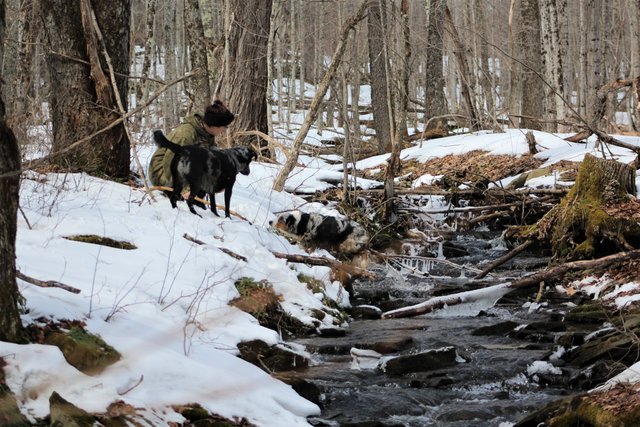 Home at last, no worse for the wear, just a little muddy.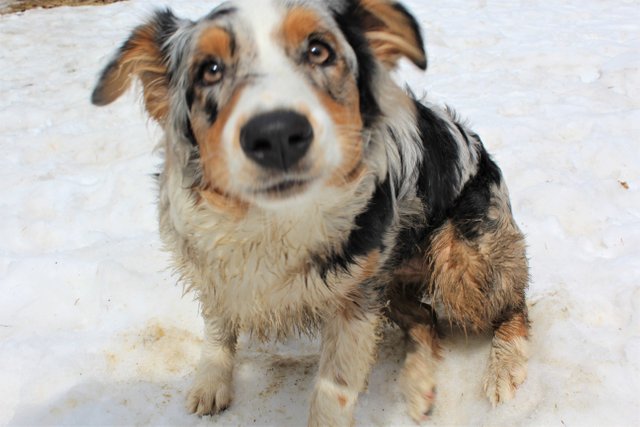 Ya that's me, Cloe, It's my 6 month birthday.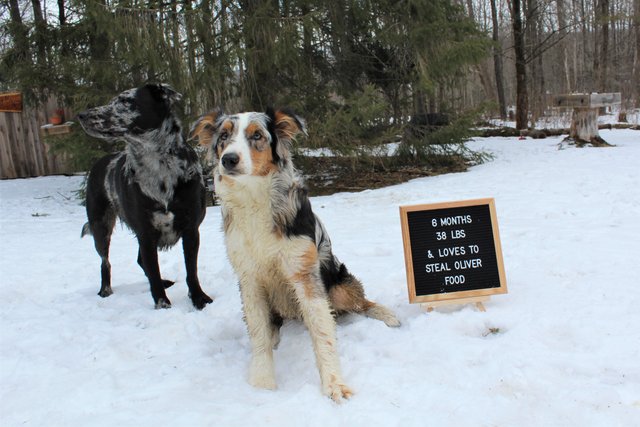 OK, where is that outside shower I have been hearing about. You think they would have spruced me up before the photo shoot.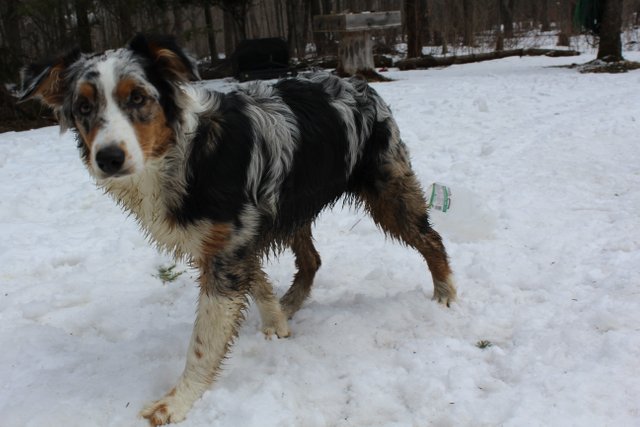 This is my entry in the #wednesdaywalk challenge by @tattoodjay
Hope you enjoyed!