Hi, Steemit!!!
I suggest that we take a walk around the Old Town in Beer Sheva again. This building caught our attention: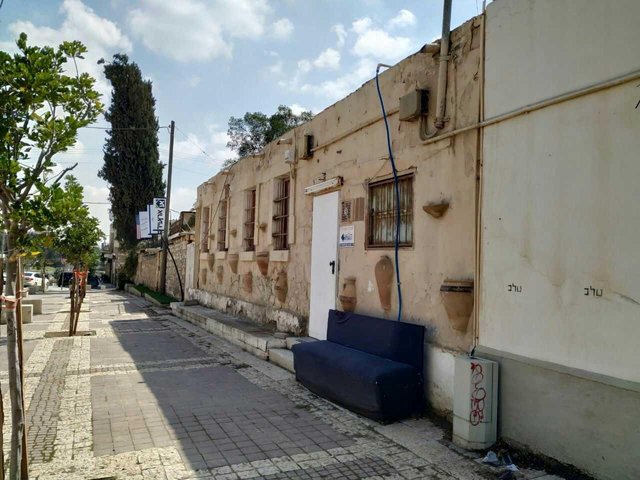 If you are tired, you can not only sit down, but also lie down on this soft sofa :)))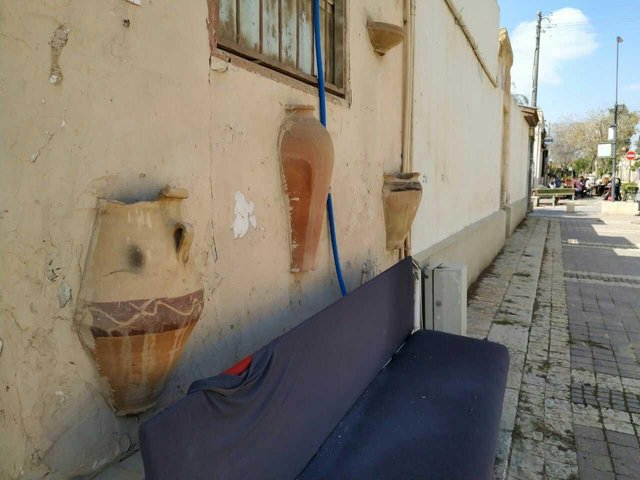 I do not know why there are jugs on the walls of this house. Of course it looks very creative. Our friends live in Turkey and from their photos I saw similar pitchers on the outer walls of the houses. They grew fresh flowers. Perhaps with the old owners of this house there were also flowers.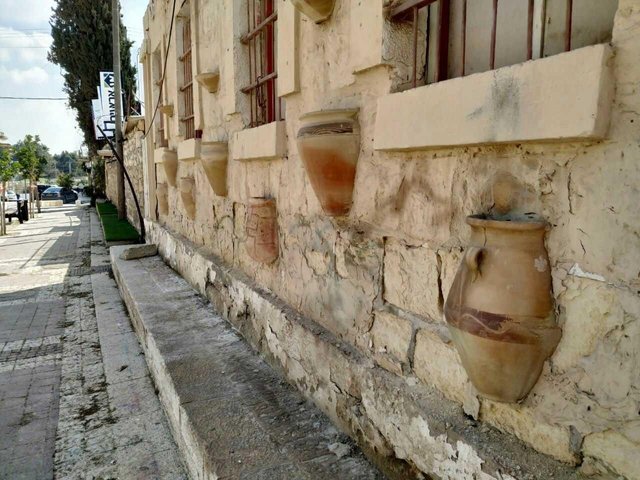 On one of the streets was the construction of a house. We decided to get around a bit away from the rumble and debris, and around the corner we saw something interesting!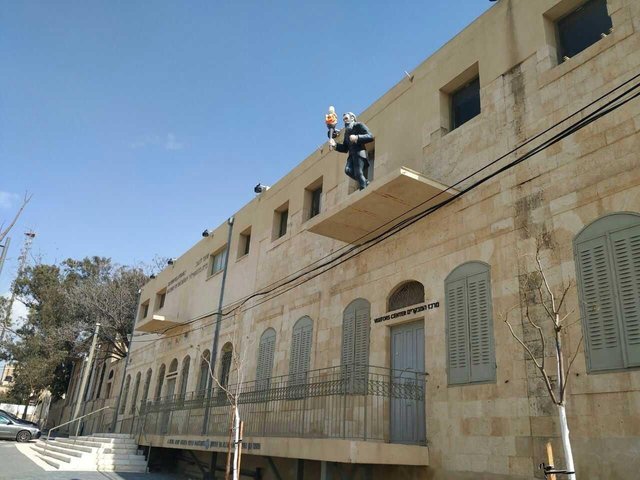 I thought it was someone with balloons but it turned out that it was a torch :)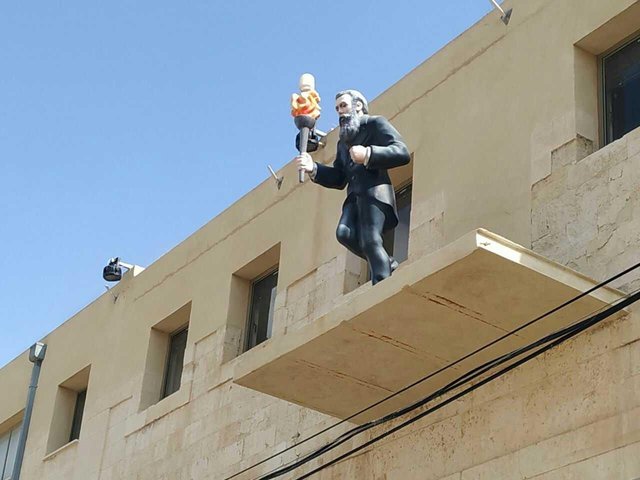 The idea of ​​this original sculpture was connected with the enlightenment of the people by some political figure (it was written below).
Each owner decorates the house in which he lives as he likes. We liked how the owner of this house decorated his.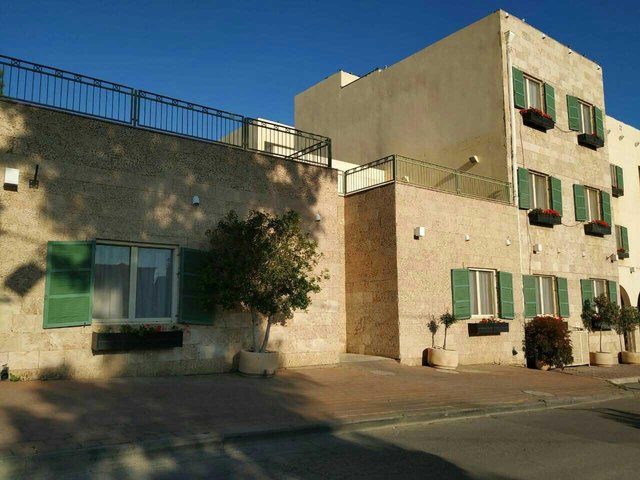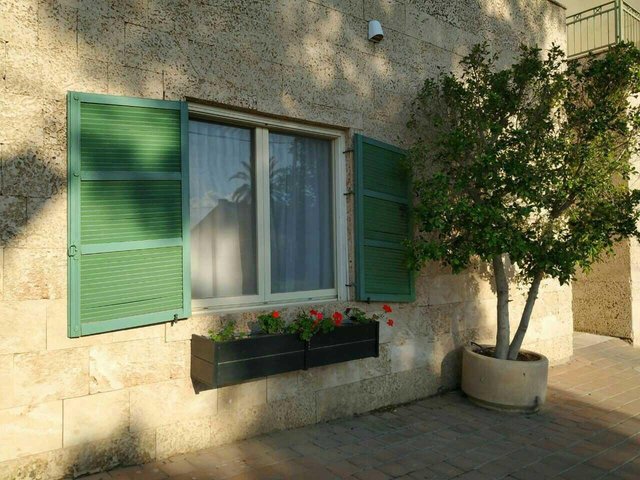 The house looks very cozy and pleases the eye. The young kumquat tree harmonizes very nicely with the window!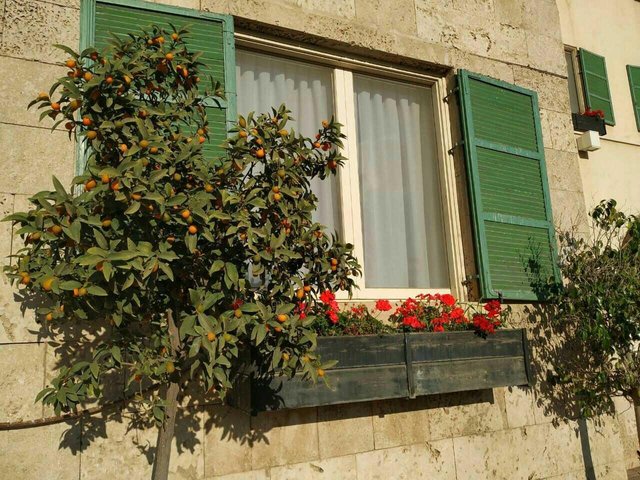 ---
  Have a nice day !!!
#WednesdayWalk initiated by @tattoodjay