Here we are in the second week of April and old Mother Nature has dumped another two inches of snow on us!
So I get to present to you my Winter Wonderland once more.
This is for @tattoojay 's #WednesdayWalk initiative (although these photos were taken on April 6th)
We'll start of with a tour looking around at the beautiful snowy trees and listen to the lovely sound of the white throated sparrow in the video below.

Tall Snowy Spruce at the Head of Our Lane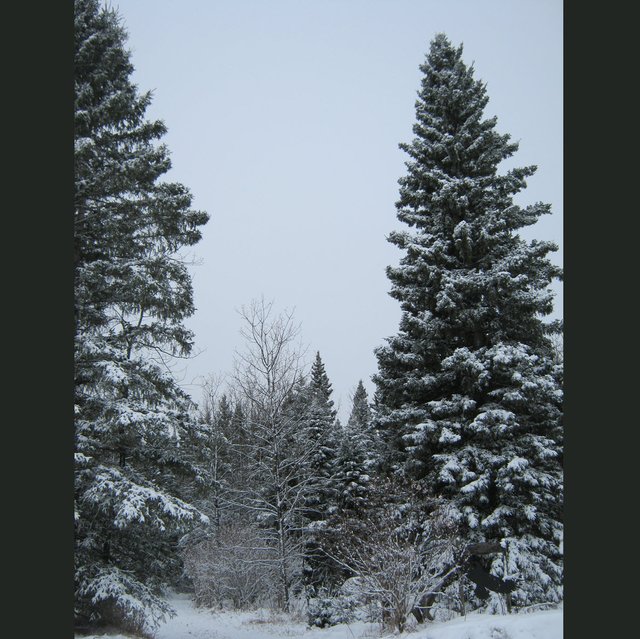 Looking Down our Lane With Snow Covered Trees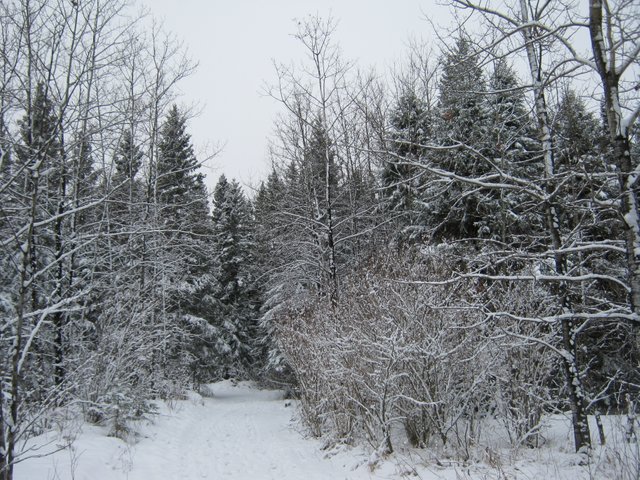 Looking Down Our Road with the Snowy Trees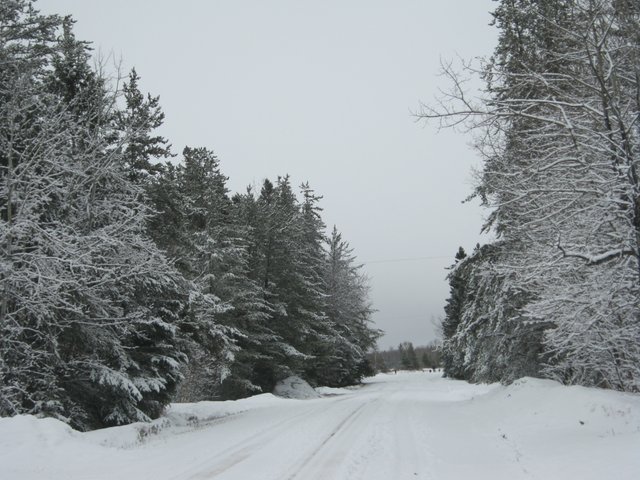 Farm Fence and Snowy Trees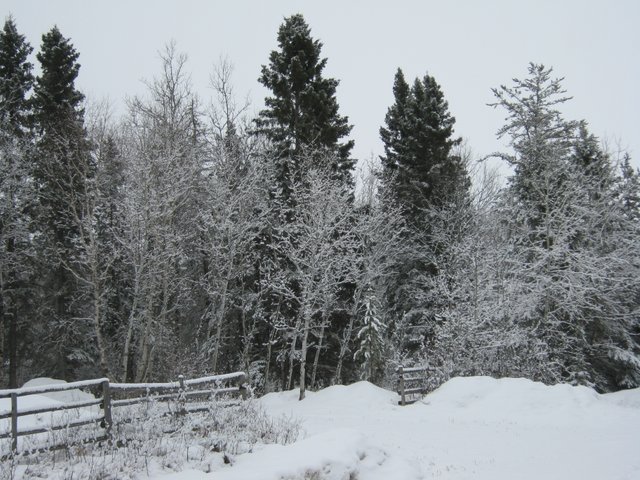 I hope you enjoyed our winter wonderland but i hope that my next #wednesdaywalk will be showing more signs of spring like pussy willows and crocuses!
Photos were taken with my canon Powershot A495
Thanks for stopping by!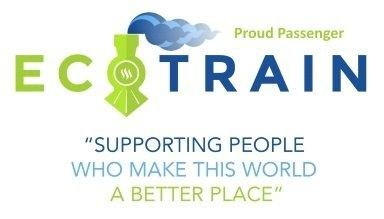 Discord
About