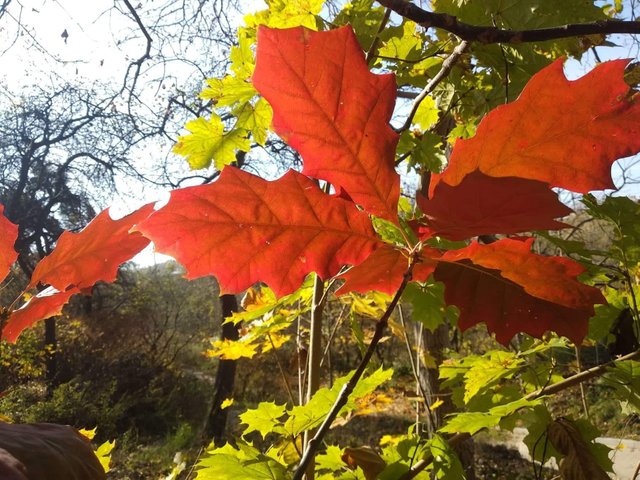 Nature is wise! When youth is gone, the charm of maturity comes)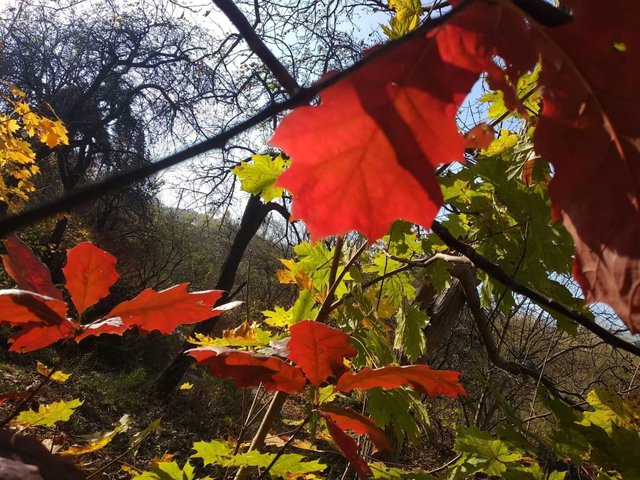 It was the most beautiful autumn walk! Among the burning oaks) When walnut trees have already dropped their leaves to the ground, maples and oaks are still proud of their beautiful colors)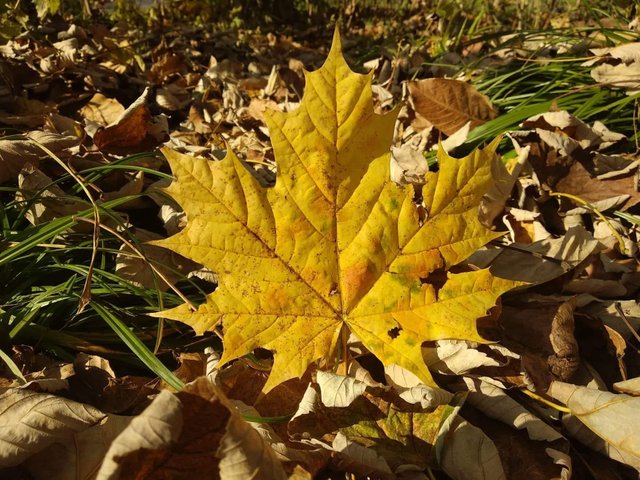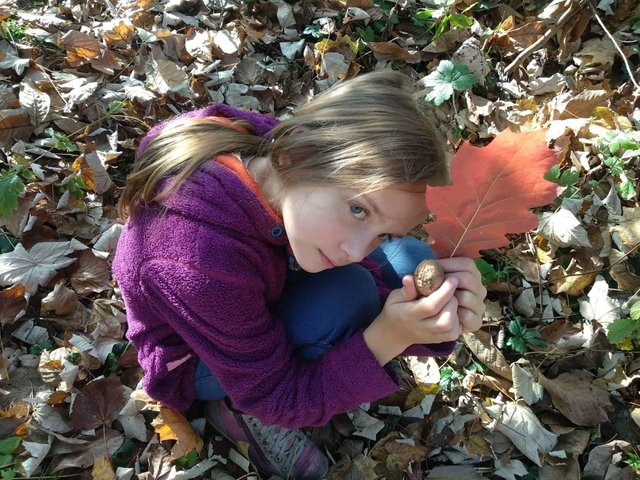 We usually go with Darynka to collect nuts here. Sometimes we see squirrels) But now on the ground there is a carpet of fallen leaves and the nuts are all over.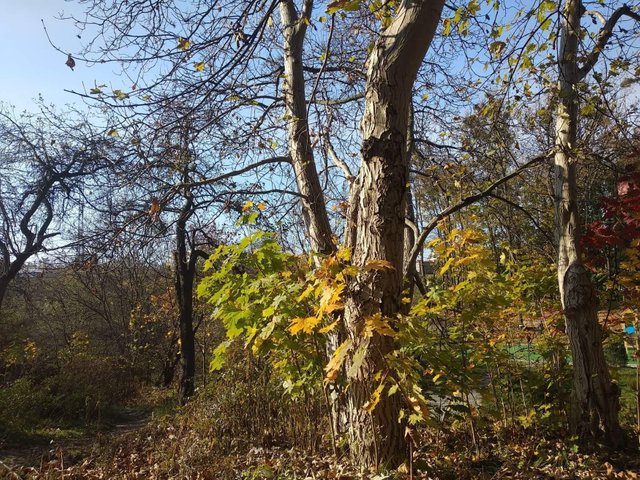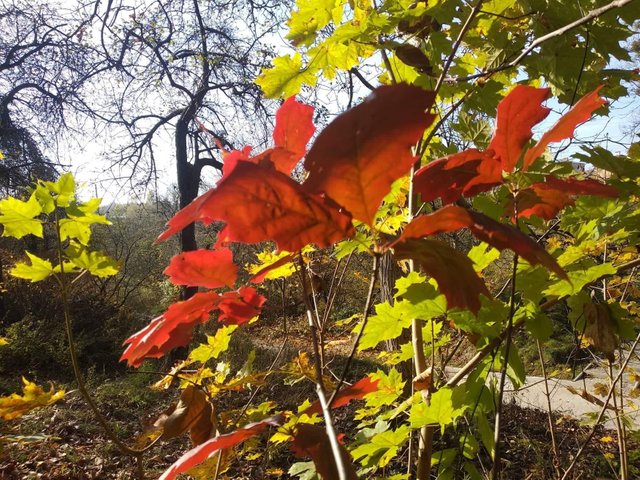 The last warm days of autumn continue. This is a time when I like to sit on the leaves and enjoy the magical smell that is in the air from fallen leaves warmed by the sun)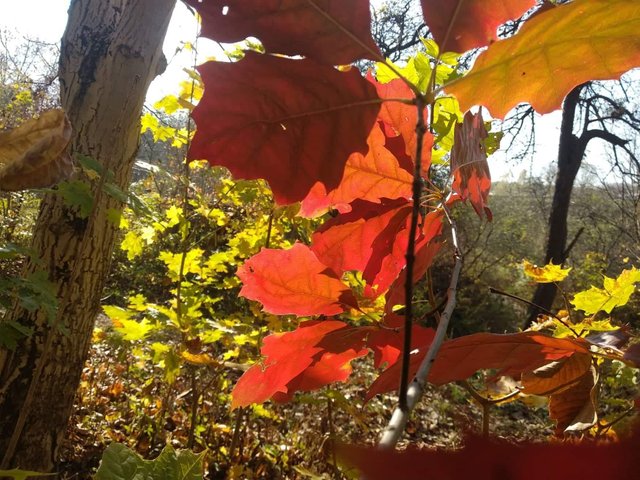 The sun went down to the sunset and the rays illuminates the leaves of the oak as if it were blazing)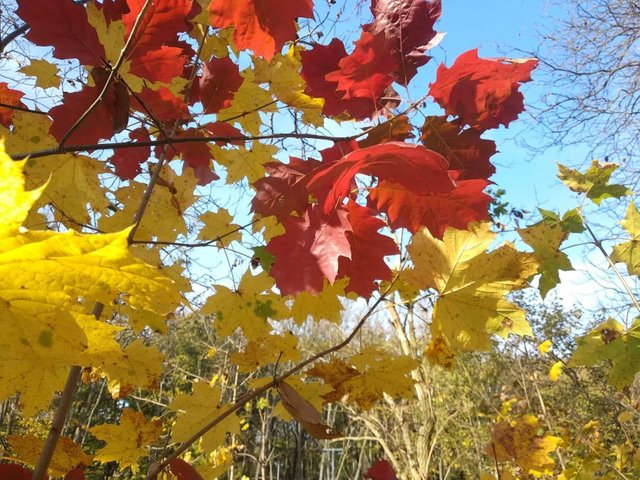 For the #wednesdaywalk challenge hold by @tattoodjay
Enjoy with me!