A Different Kind of Walk Today!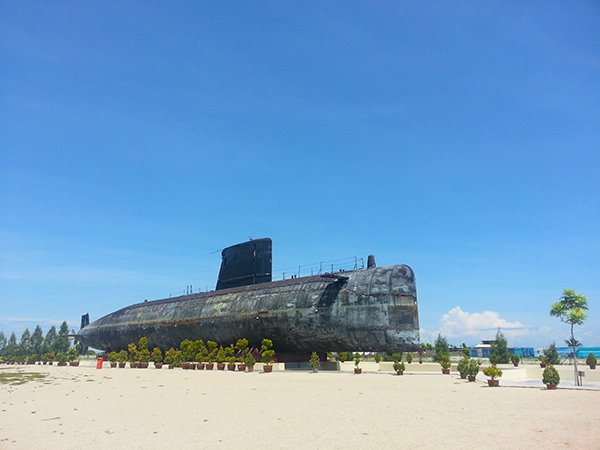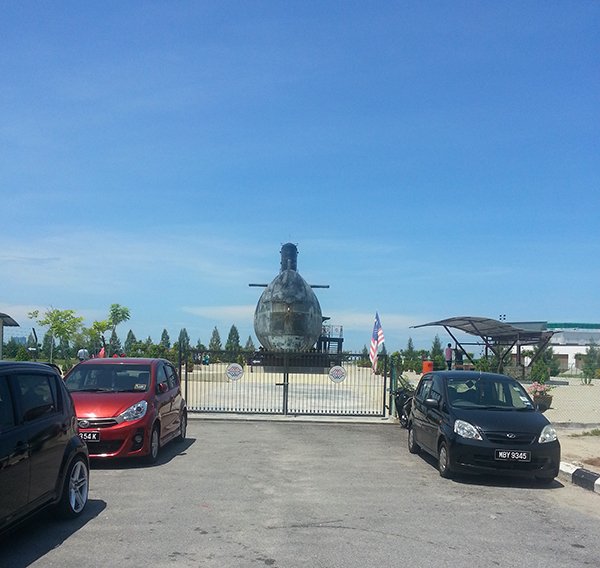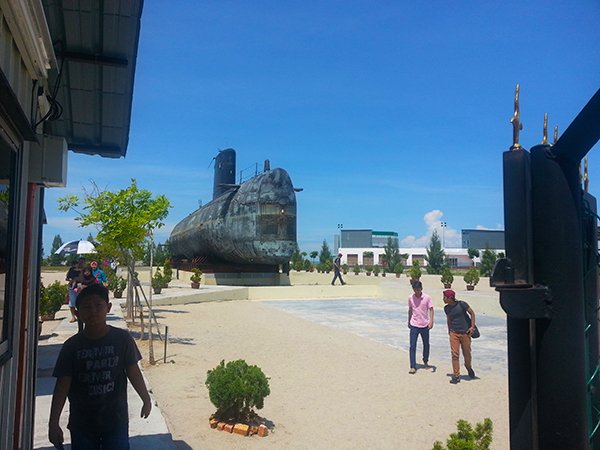 Yup, you saw it right, this one Submarine was decommissioned in 2001 by French Navy and transferred here to use as a training vessel in 2005 for the Royal Malaysian Navy. Now it's been set up on steel support at dry open land in Malacca, and opened up for public as museum.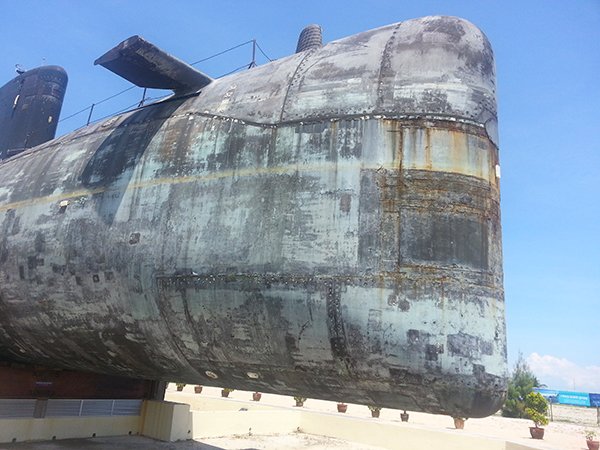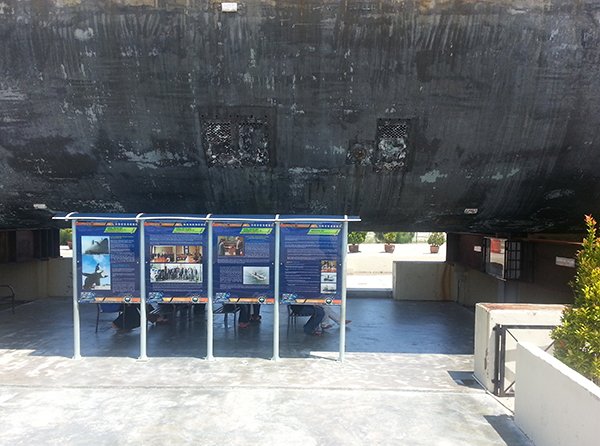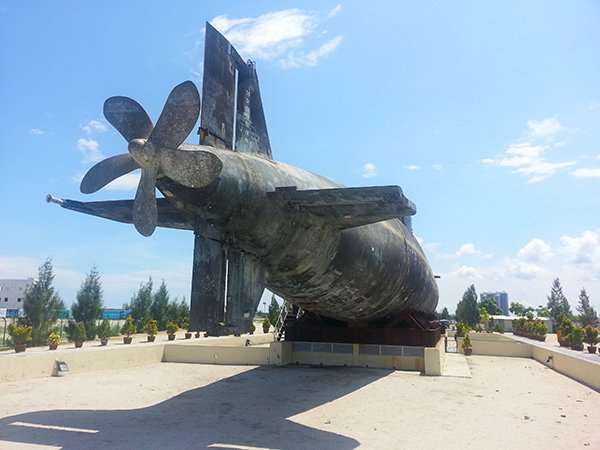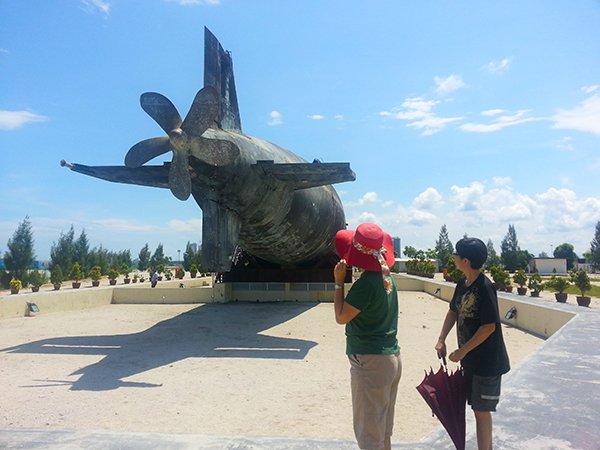 This was me and my sister looking and amazed by the giant propeller in front of us. Looking at our size, you can imagine how big this thing was.

I have never seen a real submarine before, only in those western movies, we can see how actually it might look like. So when we went to Malacca (another tourist attraction in another state which is about 2-3 hours drive from the capital city) for vacation, we took the opportunity to take an up-close and personal look at the giant steel, where no other place will have.
There is an admission fee to enter the museum, RM 5 (USD 1.22) for adults. There were notice boards beneath the submarine stating its history. We have to walk around the pavement surrounding the submarine to get into the main stairs to go beneath it. That's how the photo of gazing at the Sub came from :)
It was a sunny day so hats and umbrella is a must on this kind of weather. Luckily we were told air conditions were installed inside the submarine, that was a relieved!

Let's see what they have inside.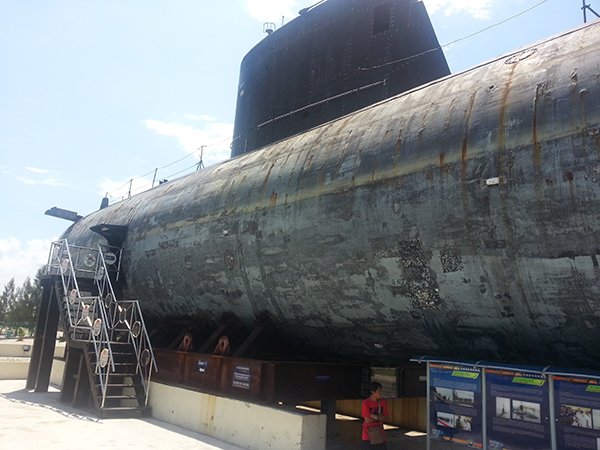 The only entrance to the submarine, using the staircase provided. You also need to take off your shoe before entering. We carry ours right until exit.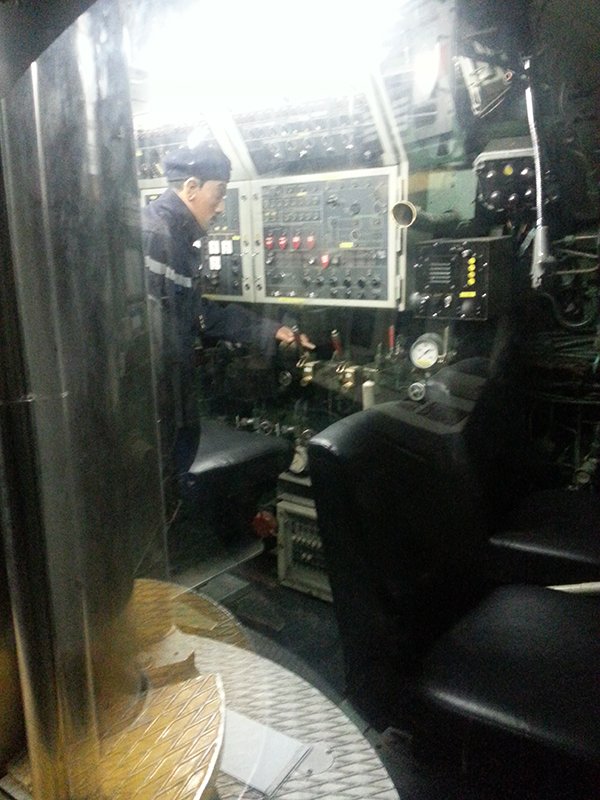 That was a mannequin dress in uniform. There were few of them, some gave us a scared because it's was hidden somewhere not very visible.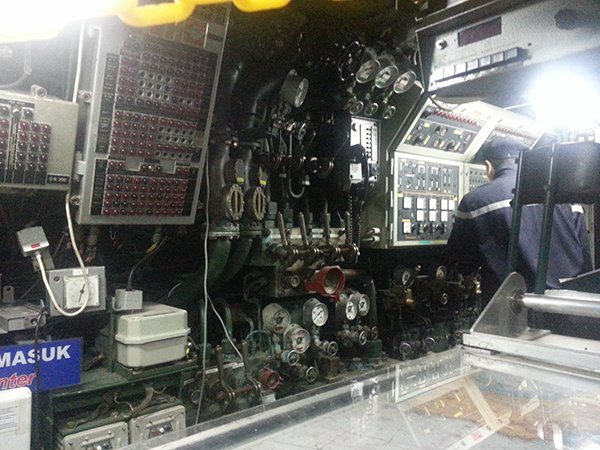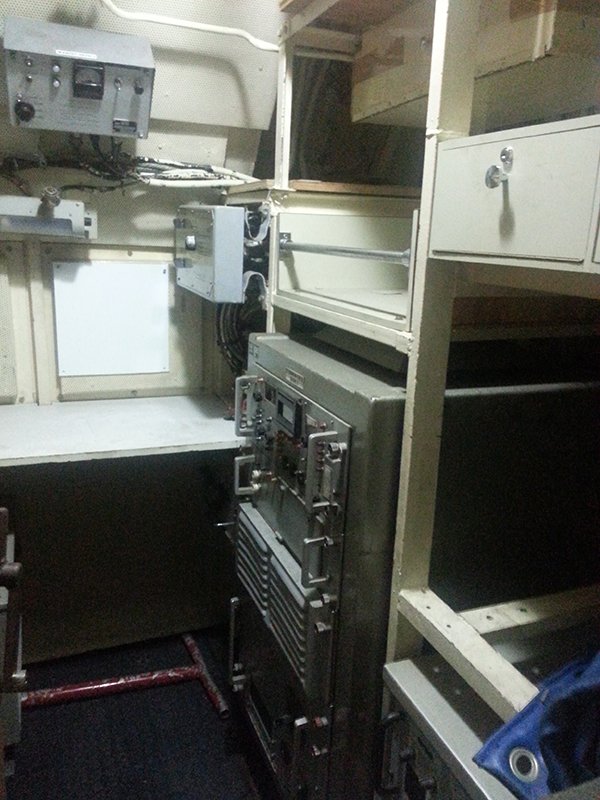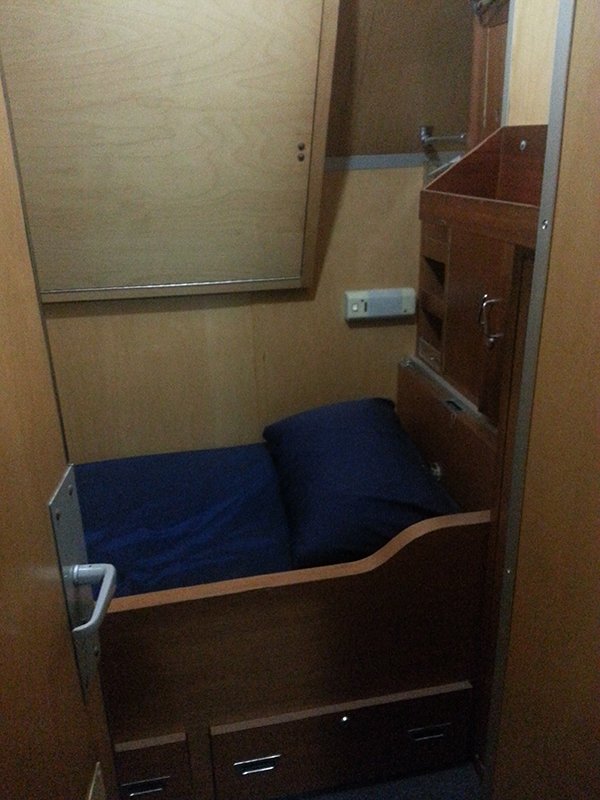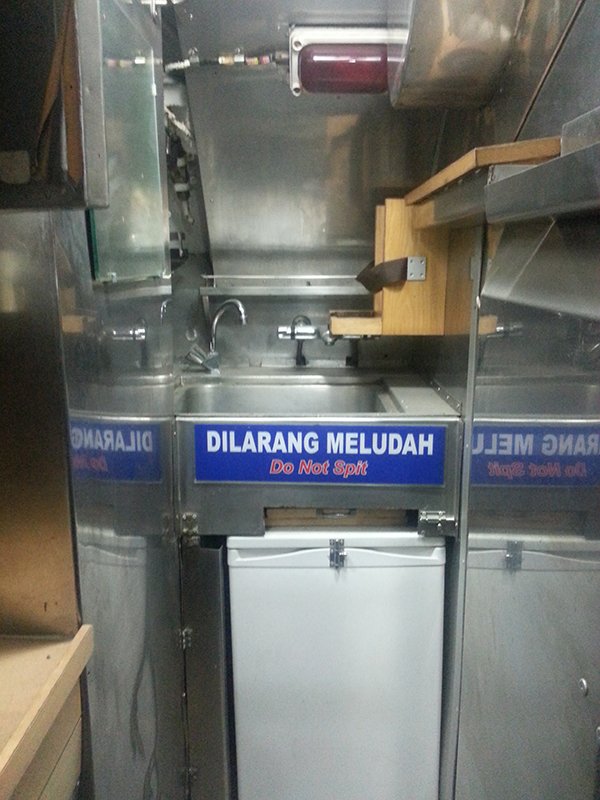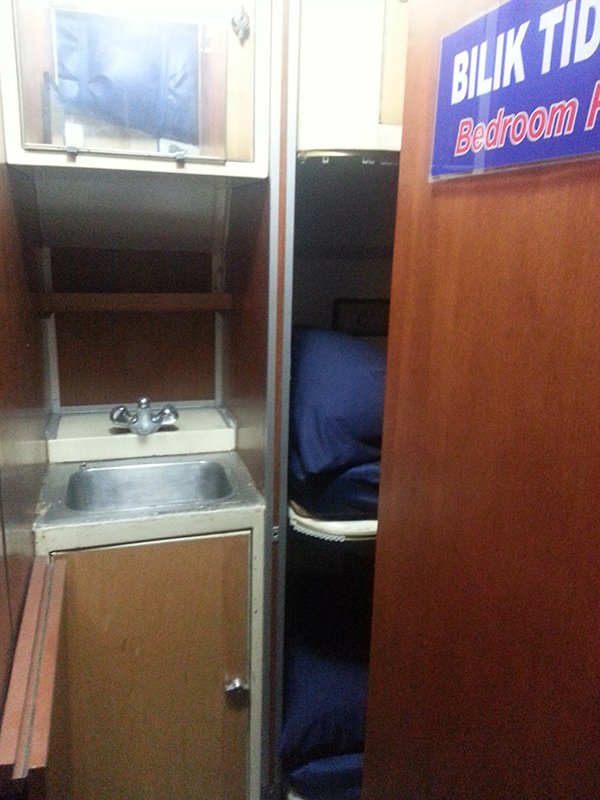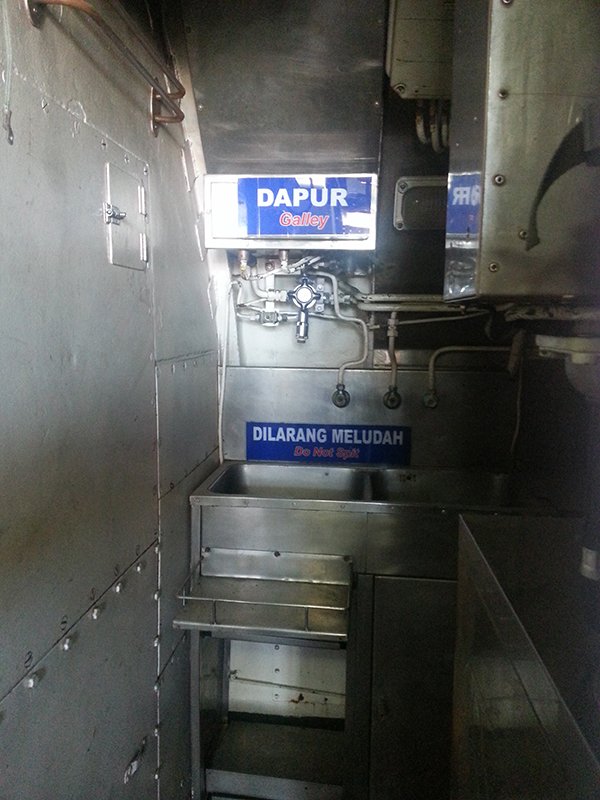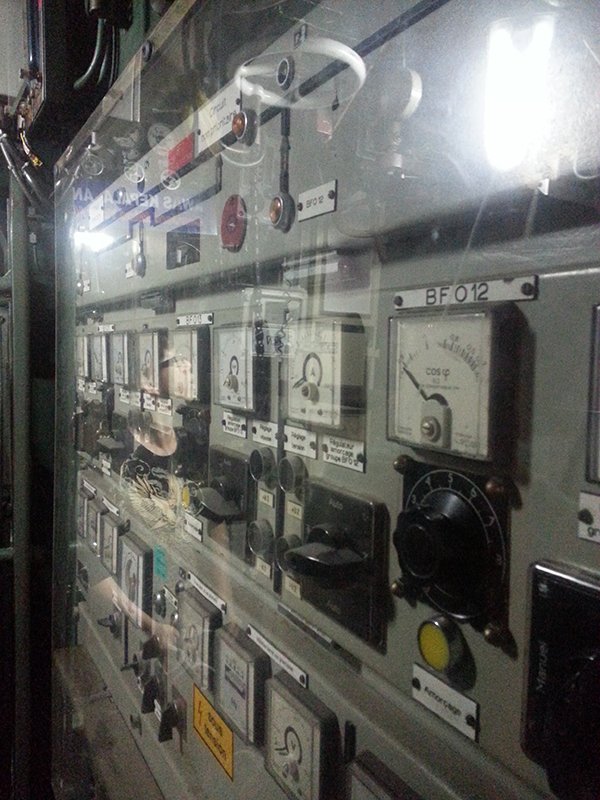 First, we saw the control room I guess with old types of computers maybe? There wasn't any sign stating what compartment we were in. I was not sure what I was looking at most the time, lots of equipment that I'm not familiar with, there were sleeping quarters, kitchen, I forgot to take the torpedo bays and it's engine room though.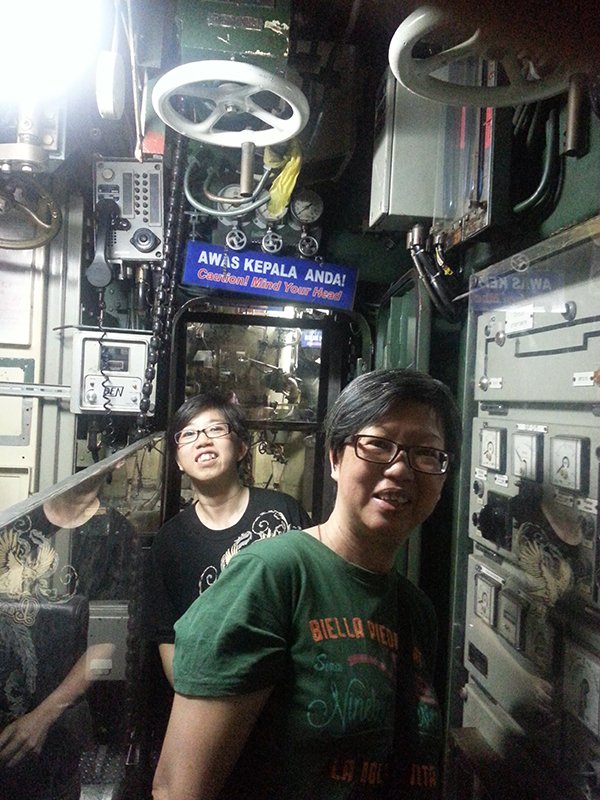 The walkway was very narrow, most can squeeze 2 people side by side, but to be safe, we walked one person at a time.

That's it for the tour of this antique submarine.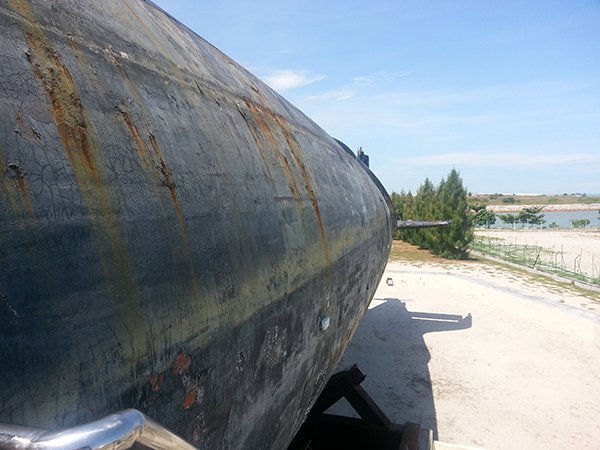 Exiting the submarine at the other rear side. Into the hot air again...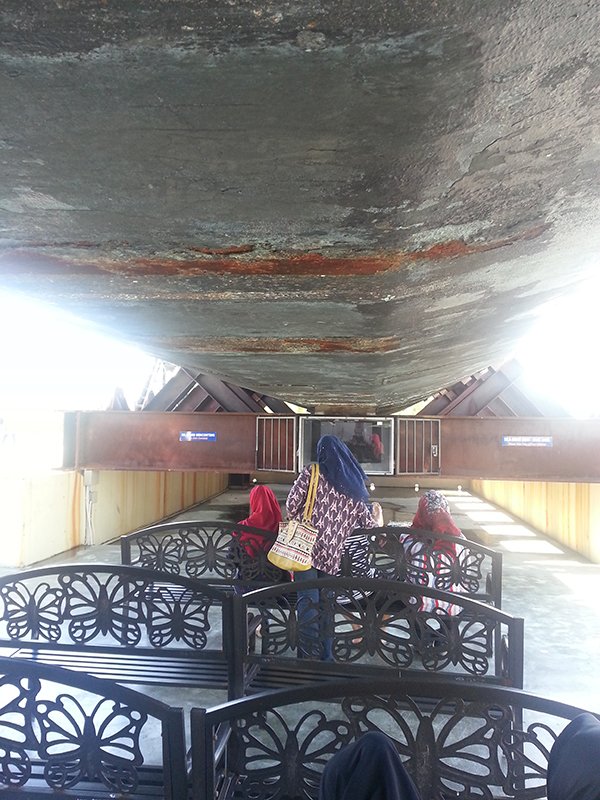 Underneath the submarine, there was an open-air hall, set up with television showing the history and the opening of this museum to entertain the tourists.
I thought it would be nice to take this walk in a different approached by introducing a tourist attraction since the walk was a long and hot one anyway. Maybe some of you might have served in a submarine, does any of it looks familiar to you?
So basically, that ends my Wednesday Walk for this week, hope you enjoy it!

All photos were taken with my Samsung Galaxy Note 2.

Address: Jalan Klebang, Melaka 75200, Malaysia.
Contact: +606-282 6526
Opening Hours:-
Monday - Thursday: 9 am - 5 pm
Friday: 9 am - 12.15pm, 2.45pm - 5 pm
Saturday - Sunday: 9 am - 6.30 pm
Admission Fees: Adult RM5 / Children RM3 / Children under 7 years old Free
!steemitworldmap 2.210536 lat 102.197440 long Malacca Submarine Museum d3scr

Thank you for stopping by, this is a place where I can share the things I enjoy in life, art, gardening, nature, foods. This is why my divider above are filled with all the different kind of icons that I love doing. I hope you enjoy my post so far, leave me a comment if you like.
谢谢您的到访,这里是个我可以分享关于我所喜爱的生活,包括艺术,园艺,大自然,食物等等的地方。 这就是为什么我上面的页脚全都是我喜欢做的不同类型的图标。 我希望您喜欢我的帖子,如果您喜欢,不妨留下您的评语。
Proud Member of:

Proud curator and editor of #cn-malaysia