From my terrace I can see where Calypso cave is, so its a nice little stroll.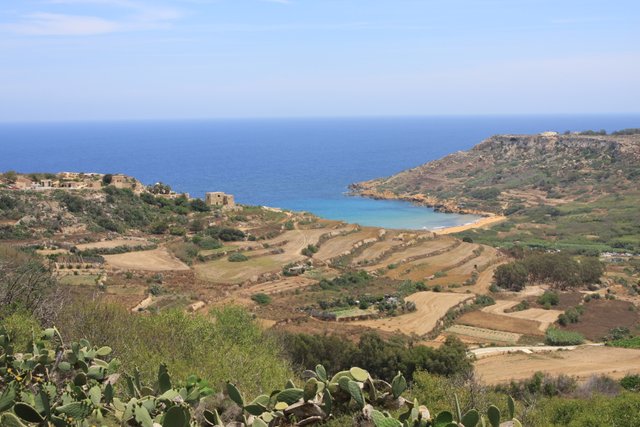 From the building front turn right and the view is to the right. I am not going to the bay I am going to the raised land to the left of it.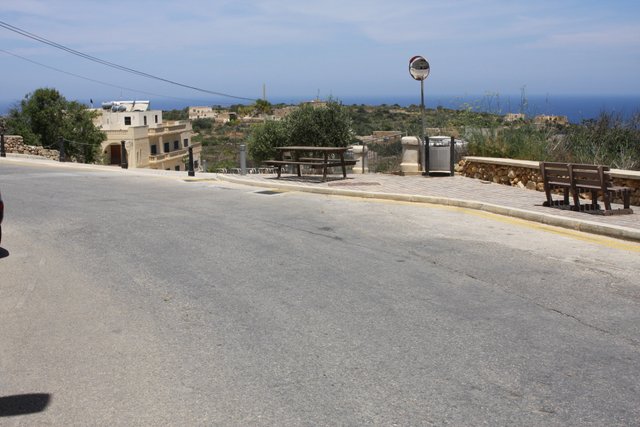 Then I walked through the new belvedeer (view point) Note the yellow lines & the chains to prevent car access. So no, parking & no one uses it.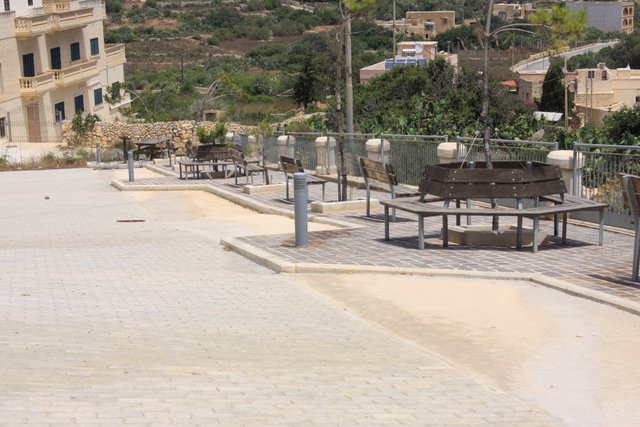 Through the belvedeer to the bottom.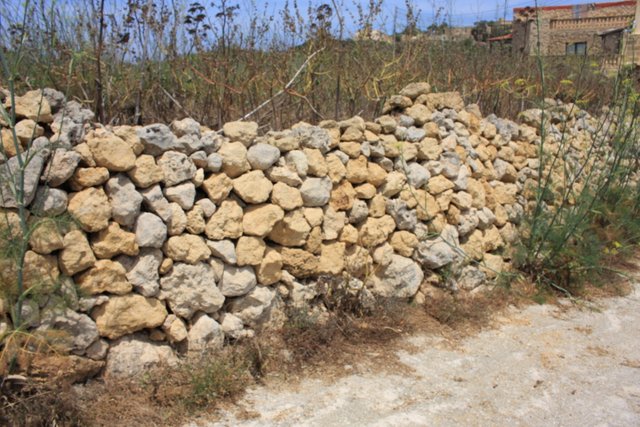 These are the old style stone walls that are similar to walls throughout Europe, often you can find Maltese lizards amongst the stones. Followed by the modern style of wall which is to build a stone wall in pre cut blocks and then cement stones to the solid wall.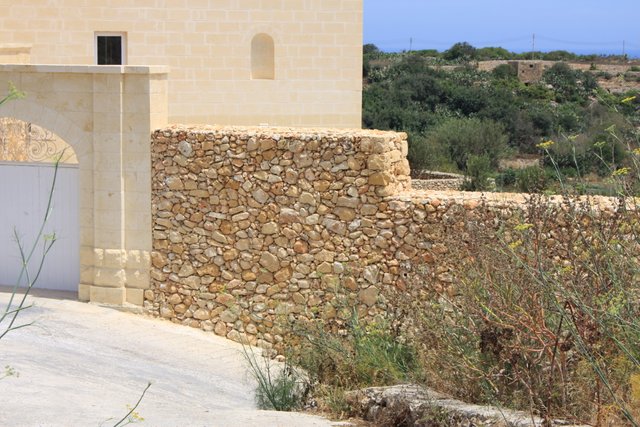 Modern style walls.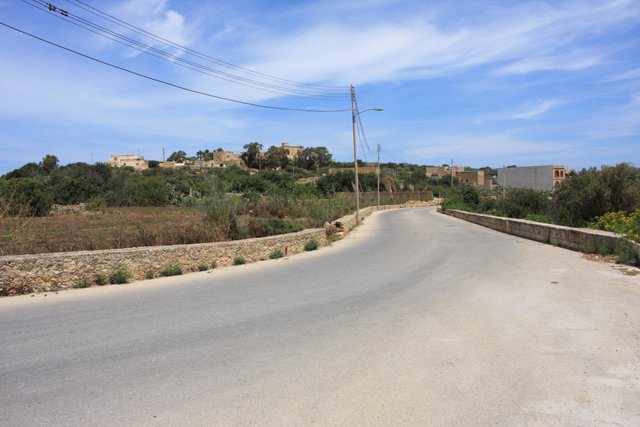 For here, this is a very wide road especially considering it goes nowhere.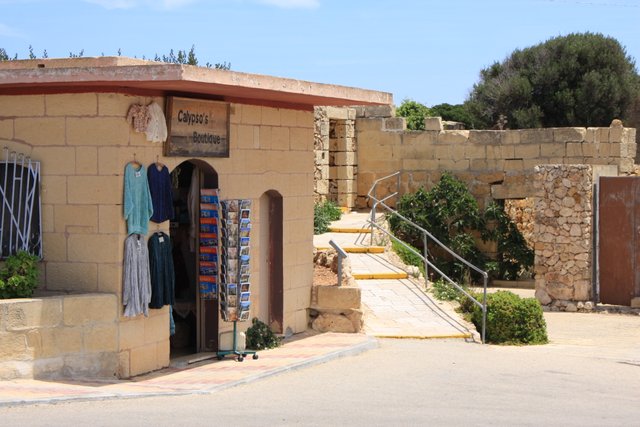 The wide road ends at Calypso cave. Of course its mandatory to have a shop.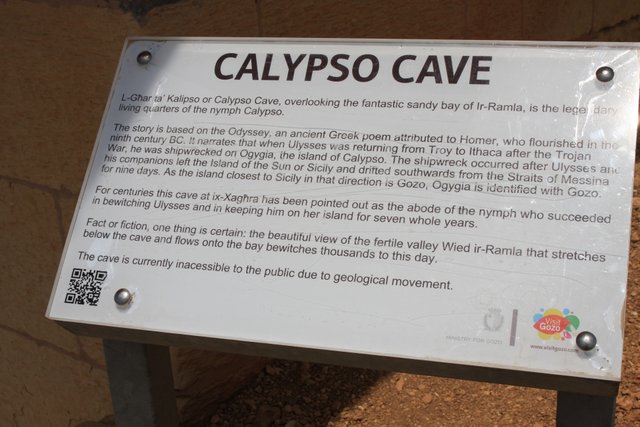 So I walked up the steps and through the small doorway.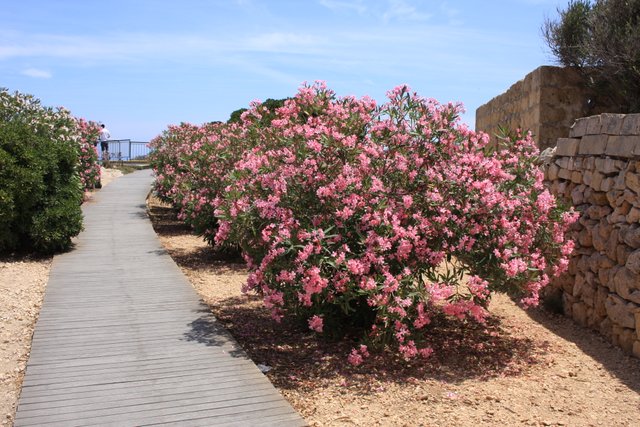 Along the walkway with colorful bushes on either side, to the view point.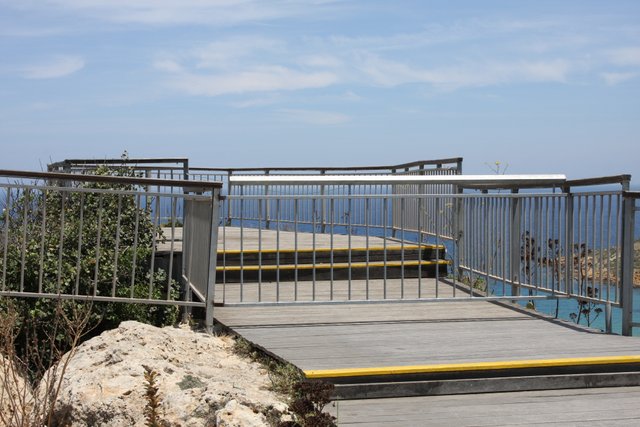 This part of the island is geologically unsound. Part of the viewpoint is now unsafe, so blocked off.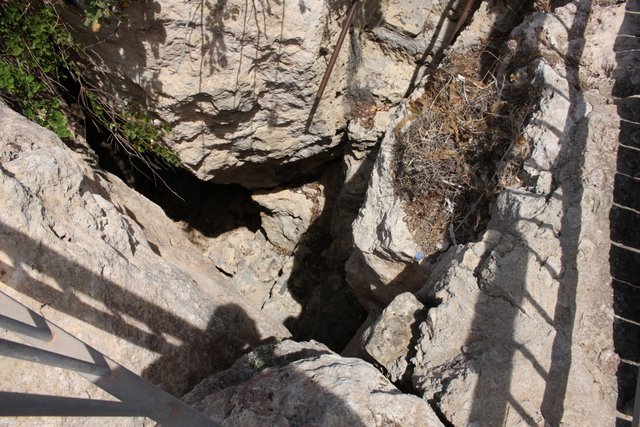 The cave is below, this is all there is now. The cave collapsed some years ago.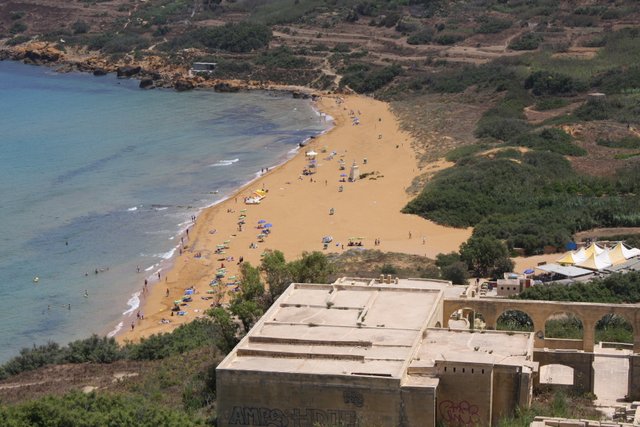 As it's a viewpoint I should show the view. It is overlooking Ramla Bay which is our largest beach. In the foreground is the old hotel. It is now derelict as it is unsafe due to ground movement. Such a shame it is covered in graffiti. We don't usually get graffiti here, it's a modern phenomenon for Gozo. With a population of around 35,000 its difficult to do anything wrong without someone who knows you noticing.


I won't show the way back as its the same in reverse order and this post is a little long now. It was a nice walk that I do all year round, but it is always nicest when the summer breaks out in June.I hope you enjoy this walk.
For clarity the original title of the post was Jason and the argonaughts. It should have been Ulysses which the title is, but the address is not as I can't change it. I was doing two things at the same time and got them mixed up. My apologies.