A Capitol Idea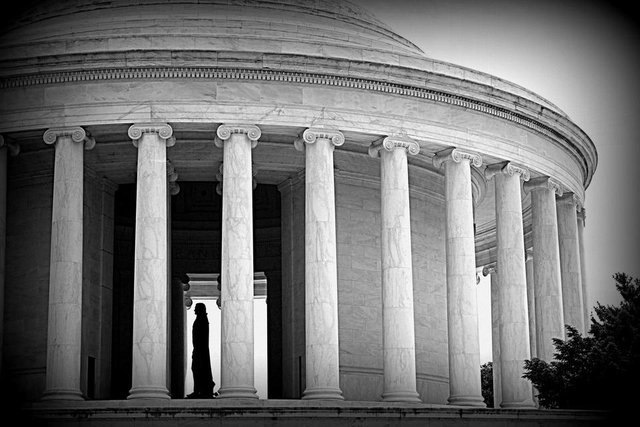 Let's step into the day for our #WednesdayWalk with @tattoodjay,even though I am a day late and a dollar short. This particular challenge is a great way to get out shoot some photos, focus your thoughts and see what you can see, giving in to a short distance to take a walk. Don't forget to look up and down, and all around. You never know what you might be missing!
The walk down to the Tidal Basin brings me in view of the Jefferson Memorial, a beautiful piece of architecture on the Eastern Potomac River. It is dedicated to the third president of the United States and is the perfect place for a cup of coffee and your thoughts any morning. I can see the cherry trees that surround the Basin, leafless and unadorned, laying in wait for the annual Cherry Blossom Festival, turning this town into a crowded traffic jam for a month. Oh, beauty! Welcome to Washington, DC!

Do you look up when you take a walk
Leaving the sidewalk for a peek at the trees
Craning your head, chin in the air
Do you look up when you begin to talk
Remembering to ponder what you will see
As you take this walk, this walk with me
Do you look up when you take a walk?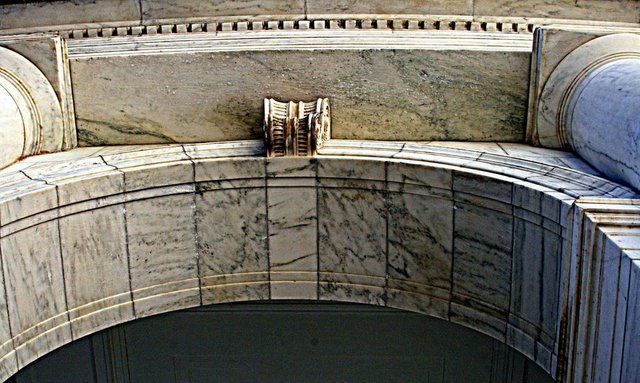 Imagine the tree – no - two if you please, joined together at the trunk, radiant in the polished winter shine. The gift of persistent shimmering, day or night, unites no truth to the alteration of its reality.
Share their distinctive works of art — at National Gallery of Art Sculpture Garden.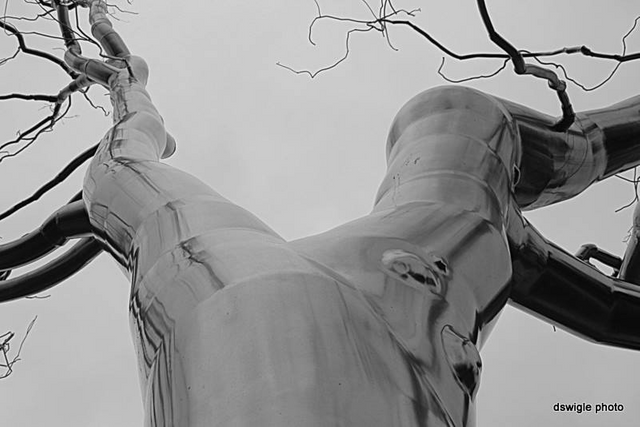 Walk on up to Constitution Avenue, where you would almost miss the Sculpture Garden if you weren't looking, I would have to say that the National Gallery of Art Sculpture Garden is one of my favorite places to go ice skating, it is never too crowded. That is a huge bonus in my book. It is also not what I consider your typical sculpture garden but rather a garden of sculptures. Just look at the tree. A real sculpture.

A little further down Constitution Avenue is the Department of Commerce... Its reason in life is to function as a Cabinet in the government that promotes economic growth, mainly by creating jobs. I got coffee this morning at Starbucks and the barista made it wrong! Oh, so wrong, but the world continued to function anyway. Always looking up because the sidewalk is grungy- and there is something remarkable just waiting to be seen.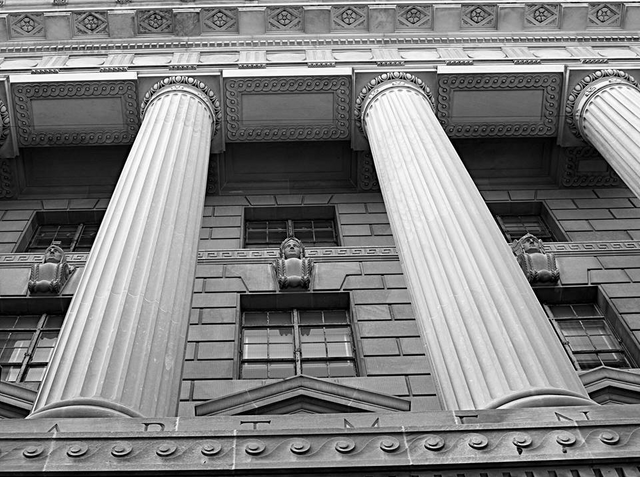 A flower. Always. Color my world with #WednesdayYellow #ColorChallenge introduced to us by @Kalemandra. For what would life be like, to live in a world indifferent to the palette?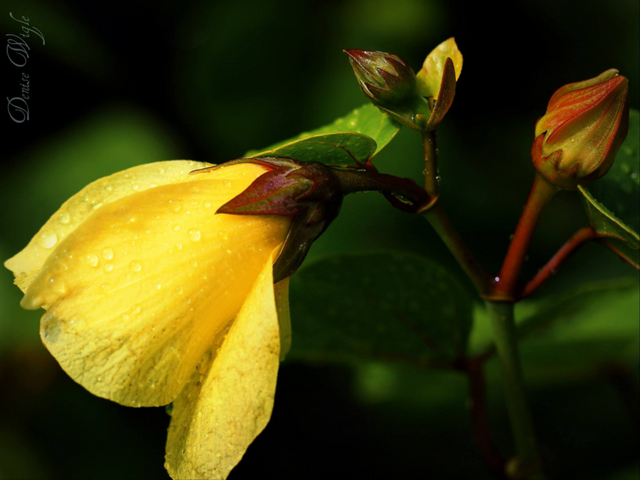 A whisper left upon my lips
The shadow of night caressing my soul
The stillness in my heart, as the sweetest of dreams gently kiss me goodnight
Your loveliness will forever be engraved upon my soul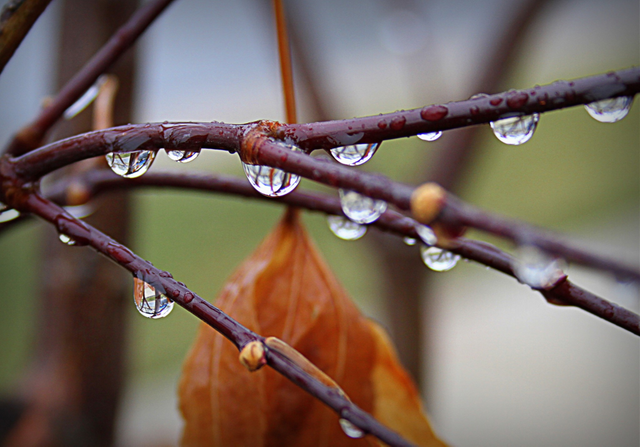 There will be no regrets to escort the drizzle of this morn. Misty droplets falling from the sky, consigning my rays for a different date and time. The trees take a bow, courtesy of that perpetual swirl in the wind. It came, it went, it had its way. It shouldn't come back for the rest of the day — at looking for my pocket full of sunshine
Just that fast, this walk is over, but, I want to thank you for strolling along with me. Let's do this again sometime really soon!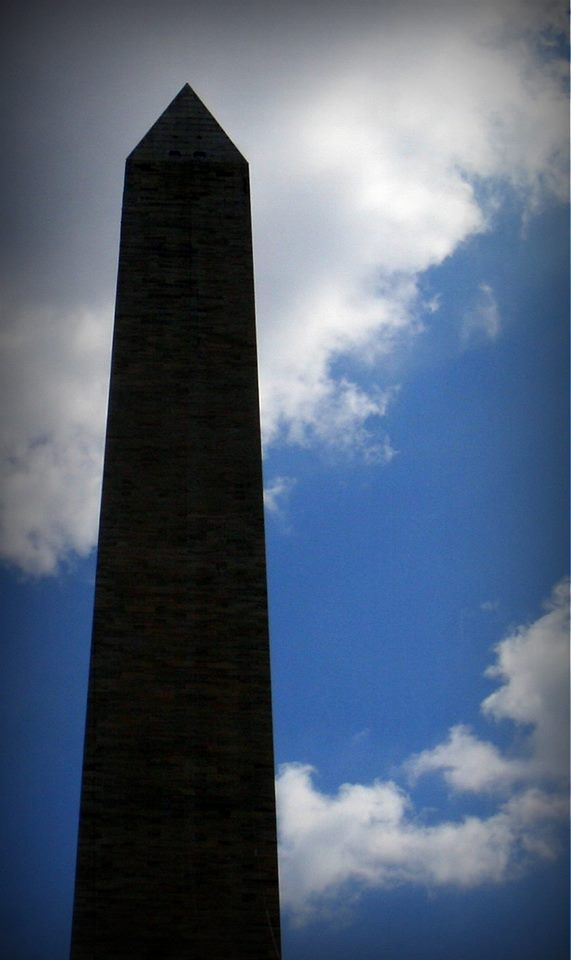 When it finally came out to play, the sun, the sun, shone everywhere. As much as I love the sun, it's time to save up for another day.
"But friendship is precious, not only in the shade, but in the sunshine of life, and thanks to a benevolent arrangement the greater part of life is sunshine" Thomas Jefferson — at Washington Memorial.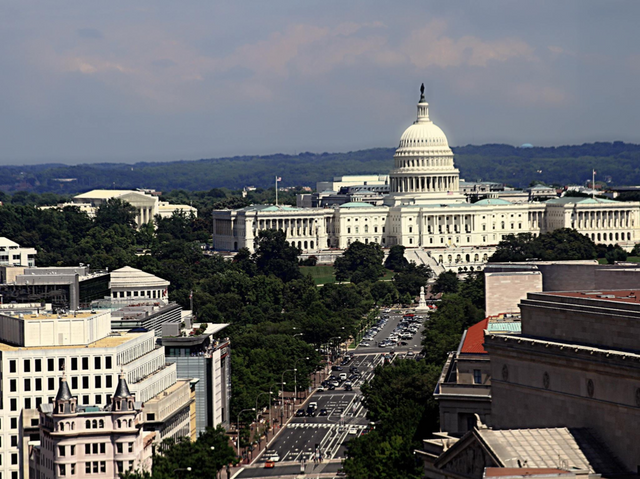 I had to use one of my older pictures to make the Capitol look pretty. Just because. I know that is sort of cheating.
Le Sigh.
Don't get me wrong. I love the United States and all there is to offer here. That goes without saying. I have gone from coast to coast and in between, making sure our kids appreciated what we have here before casting them upon the world. But speaking of travel (which I was in my head) Europe still remains my go-to destination; I can go back and back and back again. Is it because of the familiarity? There are so many alleys that haven't been revealed by me, so much to see, to do, to discover. The vast histories, The art museums, hiking in the Alps, ancient graveyards in Poland, Russia, Germany, and buildings…. Oh, my! The architecture is beyond any Fodor's illustration. My eyes have been on a journey of a lifetime. In saying that, the first person to raise their hand with an offer of meeting in Myanmar, consider me there!
Where is/was your favorite place to visit? Make me want to go there with your words of wonder!!
Scrolling down, I just realized - the post was over, a while ago. From beginning to end, I'll do it again, probably tomorrow. Have an amazing day! Do something fabulous!💖 I also want to take a moment to thank @Tattoodjay for hosting the #WednedayWalk challenge. Join the tag and have some fun with it!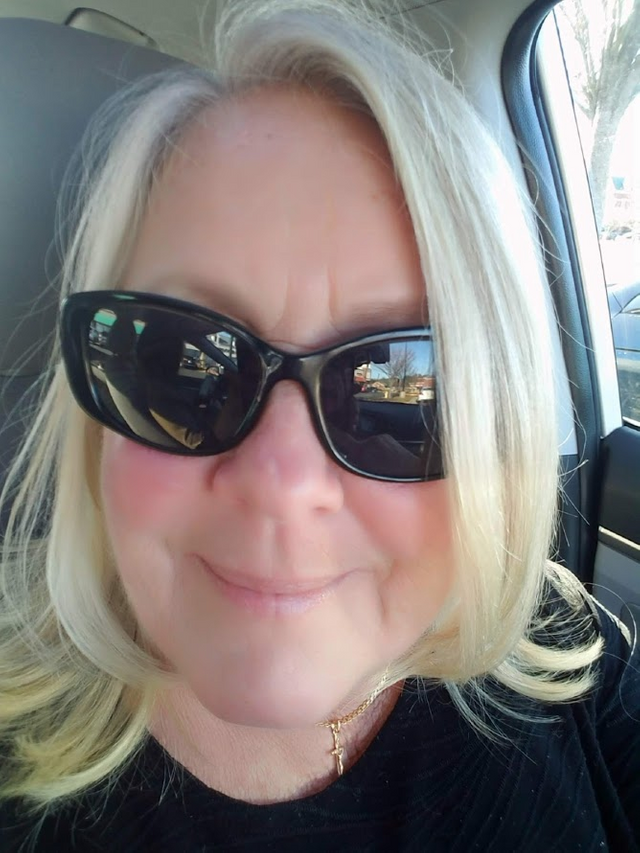 ---
Thank you for visiting my post 💖 Because of you, I come back to post, again and again, Some days, it is not as easy to see, how wonderful our world really is. Kindness counts. Wherever you go, whatever you do.

they set my aunts house on fire
i cried the way women on tv do
folding at the middle
like a five pound note.
i called the boy who use to love me
tried to 'okay' my voice
i said hello
he said warsan, what's wrong, what's happened?
i've been praying,
and these are what my prayers look like;
dear god
i come from two countries
one is thirsty
the other is on fire
both need water.
later that night
i held an atlas in my lap
ran my fingers across the whole world
and whispered,
"where does it hurt?"
it answered,
"everywhere"
"everywhere"
"everywhere"
warsan shire

#Steemusa is a growing community of quality-content people from the United States or those living here. Check us out on Discord!