For years the government has beat the global warming drum to us along with the backing of NATO on this issue. Many people as so confused between what "they" say is going to happen and what is actually happening around the world with respect to elevated overall tempatures to the earths crust and atmosphere.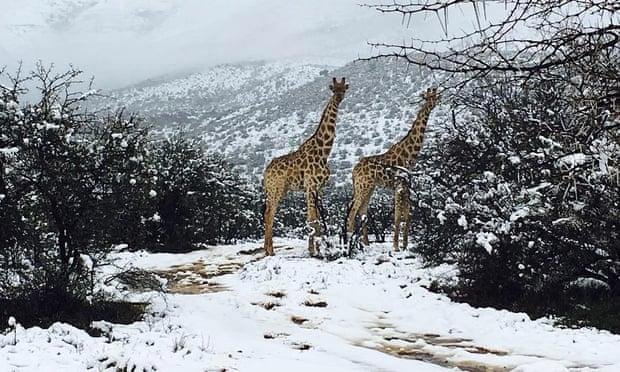 This week in South Africa after a huge dumping of snow on the Savannah, people are now more confused than ever before. Snow in the Cape Town area of South Africa is actually not un common and usually these animals are forced to fight the scorching heat that the region is most widely known for. This snow storm is very unusual for this late in the year and the amount of snow that fell and actually stuck to the ground causes a person to wonder whether the wold global warming narrative has any merit.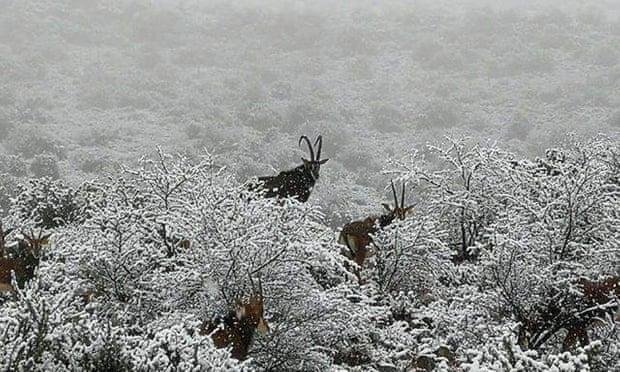 Is the earth really warming at a rate so rapid that Al Gore almost two decades ago had everyone up in arms? I mean, he also said that he invented the internet so one must wonder if he's actually in his right mind in the first place. Is global warming some plot to be played by the power elite to extract even more money from the plebes like us through avenues like additional taxation and carbon emissions fees?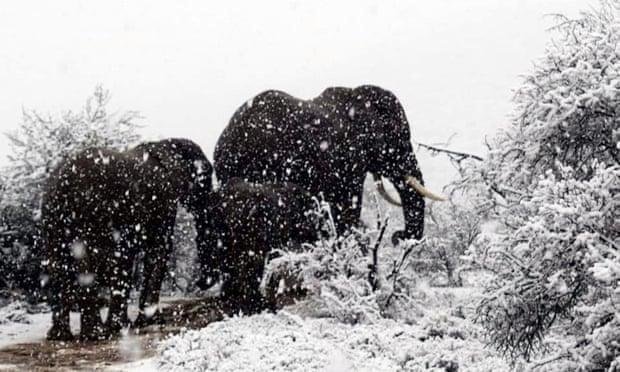 Can you imagine how happy these elephants were when they woke up to a couple inches of snow and nice cool bodies for a change? These types of animals live in the desert plains and getting this type of real moisture must go a long way with the vegetation and food supplies for them to live on. I see storms like this as nothing more than GOD telling them everything will be fine and they will be provided for. Crazy weather happens everywhere on the planet and has for thousands of years. Hurricanes, floods, fires, tornadoes, hail, earthquakes, etc have been part of our life since the beginning of time. Seeing stuff like this makes it easy to sell people on why they should rally their friends to vote for initiatives that actually allow power elite to fleece us for more of our hard earned money. Think for yourself! Sure we all need to be more aware of what is trash and what needs to be recycled. Of course we need to be more aware of the way we care for Mother Earth the way she cares for all of us. What we don't need more of, is lies and political positioning that always has alternative motives and built in tricks to steal our money. EVERYTHING is a rich mans trick!