Is Global Climate Change Really What It Appears To Be?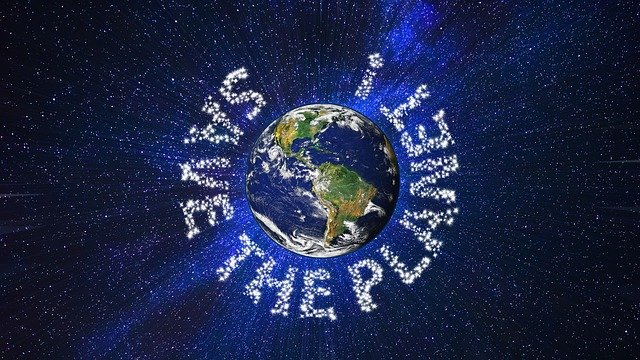 What if Climate Change is caused by people?  But what if it's not the people they wanted you to think it was?  What if some government created some kind of doomsday machine that can manipulate the weather?  Maybe they'd use it in some diabolical political ways to increase taxes and punish those who would speak out against it.  Probably all while building secret underground bases so they can ride out the storms while the rest of us get wiped off the face of the Earth.
I've heard predictions that in the future, 300 mile-per-hour winds will eventually become the new normal weather on Earth.  But long before it gets that bad, the daily changes in temperatures will make it impossible to sustain enough crops for everybody to live.  All it takes is one big frost, drought, or pest outbreak to ruin an entire region of crops for the season.  You'll know it when you see the prices of food go up at the stores.
But what if it's all by design?  The rich can afford to pay more for their food.  The people who will really suffer are the poor.  The transition from thriving to dying won't happen to everybody all at once.  The real perpetrators of climate change don't want rioting and revolutions, they'd rather just have lots of poverty and homelessness.  By the time enough people realize what's really happening, it'll probably be way too late.
I think it's ironic how the governments spend trillions of dollars each year and budget absolutely none of it to do anything about climate change, while they try to shame the population for driving cars and eating beef.  The great industrial revolution started hundreds of years ago, there's no reason the government shouldn't endeavor to build a 'weather machine' to solve the global climate crisis.  But they'll never ever mention that such a thing could even be possible, because then folks might start asking who's been manipulating the weather so far?
If I had to guess which governments were responsible for the climate crisis, I might point at the old Mutually Assured Destruction group (Looking at you, American government).  But that's just a guess, if you really want to find out then maybe try to suggest using technology to solve the climate crisis, and see who says it's ridiculous.
But either way, even if I'm completely wrong about what causes Global Warming, we should totally look into using technology to stabilize the weather.