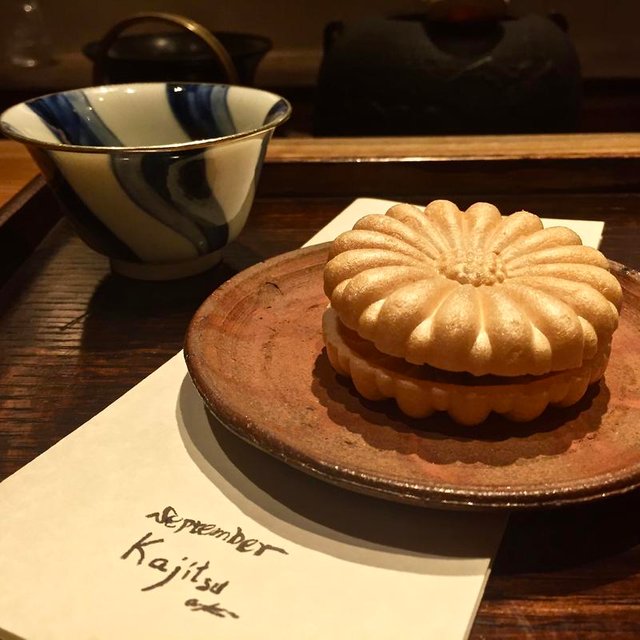 ---
@loveself and I went to a vegan Japanese restaurant called Kajitsu in NYC this evening. The restaurant serves shojin cuisine. The text below is from the restaurant's website and describes shojin cuisine very well.
Shojin Cuisine
Shojin cuisine refers to a type of vegetarian cooking that originates in Zen Buddhism.
Even though it does not use meat or fish, shojin is regarded as the foundation of all Japanese cuisine,
especially kaiseki, the Japanese version of haute cuisine. In its present form kaiseki is a multi-course
meal in which fresh, seasonal ingredients are prepared in ways that enhance the flavor of
each component, with the finished dishes beautifully arranged on plates.
All of these characteristics come from shojin cuisine, which is still prepared in Buddhist temples
throughout Japan.
While at the restaurant I remembered that our friend @waybeyondpadthai was hosting a photo contest for delicious looking food. So, I snapped a few photos. Before I get into the details of the dish I would like to nominate @offoodandart to join this tasty contest! This dish below is a signature dish from the September menu at the restaurant. It is peanut/sesame tofu monaka. Basically that means that they make tofu that is infused with peanuts, sesame and mochi and then they make a crispy cracker from mochi as well. The tofu is served hot and sandwiched between the crackers like a vegan Japanese hamburger! It is insanely delicious. Because the tofu has mochi mixed into it makes it pleasantly chewy and the peanut and sesame just make it so savory and satisfying.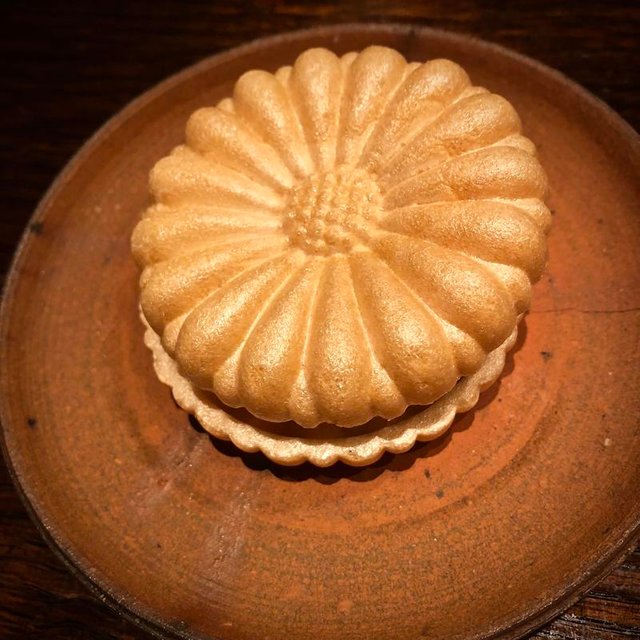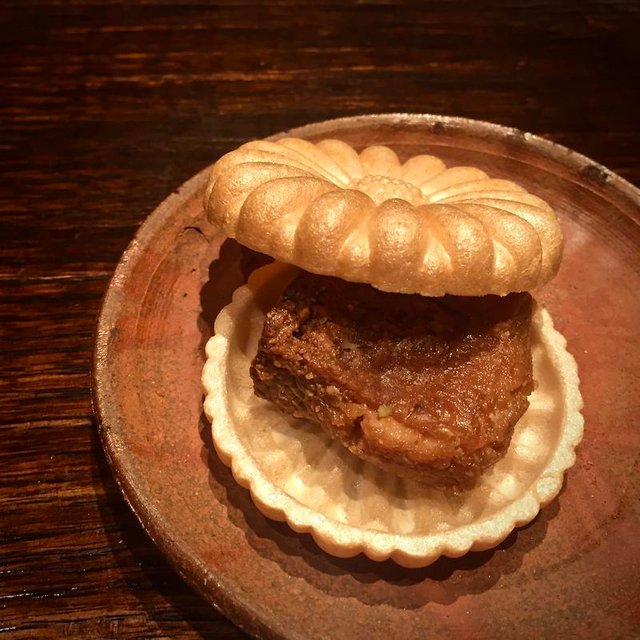 ---
If you want to enter the contest then Click Here to join. But, You better hurry as the contest ends in a few hours.
---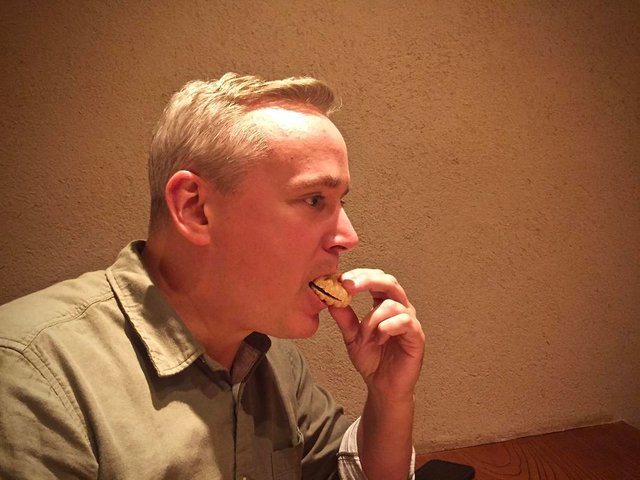 ---
We had twelve courses this evening so I'll share a few others for your enjoyment
Malabar spinach, fall mushrooms, okra, myoga, namafu, wasabi and ponzu jelly



---
Corn custard, maitake, taro, string beans, sesame, fushimi pepper, barley miso, kabocha, mochi, daikon, grape, tofu cream, pomegranate and yellow carrot. This dish is made to represent the September moon and the bounty of this season.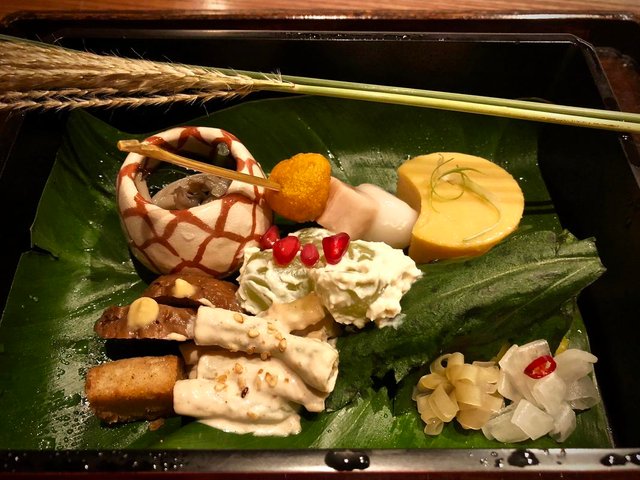 ---
Kabocha, grilled micro tomato and chrysanthemum broth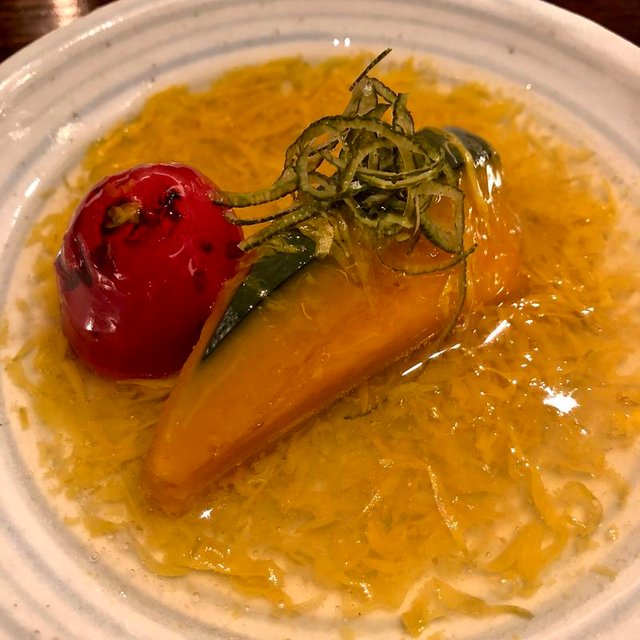 ---
Kajitsu
125 E 39th Street, New York, NY 10016

Tel:212 228 4873

---