WavesSHARK TOKEN
COMMUNITY NODE GROUP
It is a small group of Waves based token aiming to grow together and earn together and promote Waves based token with promising growth and future plan to exist and growth
Asset ID:
26CmY1tc9jgQTHGK8SQ58BwkpBn5QwsoqFhFGyuR6nq1
Max Supply: 1,000 WavesSHARK
Distribute 100 WavesSHARK Tokens 1-1.25 Waves Each!
LEASE waves Share Rewards!
It Will Be Taking upto 50% Earnings
To Reinvest In Buying Active Waves Projects
To Distribute Amongst Holders!
You'll Be Helping Both Waves Community And Waves Projects, While Earn Rewards In The Process!
WavesSHARK Are Not A ICO That's Why There Is No Website! It is A Community Node Group! Working As A Group To Buy a Node and Earn Rewards Together! , (kinda like a mining pool) call it a (share node pool) but no mining rig or power involved,all we need is a server that we maintain with updating the node , all you need is a wallet and you can earn many different token rewards!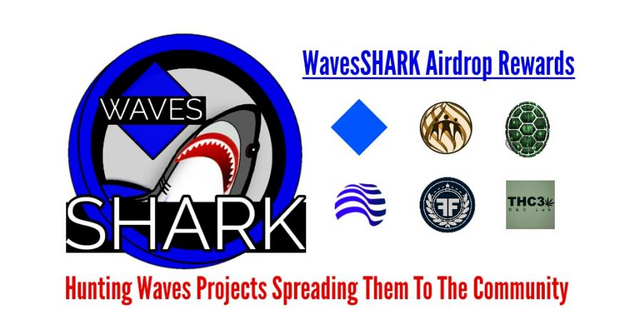 Each WavesSHARK = 1% Airdrop Rewards!
Every 2Weeks We Will Do Airdrops To WavesSHARK Holders!
This includes: (Waves, WavesGo, WavesWorld, Redfish, iQCash, iC2S & Many More!)
Build Your Waves Portfolio Fast With WavesSHARK!
Percentage Chart:
1 WavesSHARK = 1%
10 WavesSHARK = 10%
100 WavesSHARK = 100%
So if you own 500 WavesSHARK and there is a airdrop of 5waves you'll receive 2.5waves ! Even if you own 1 WavesSHARK you would get 0.005 Waves for the air drop!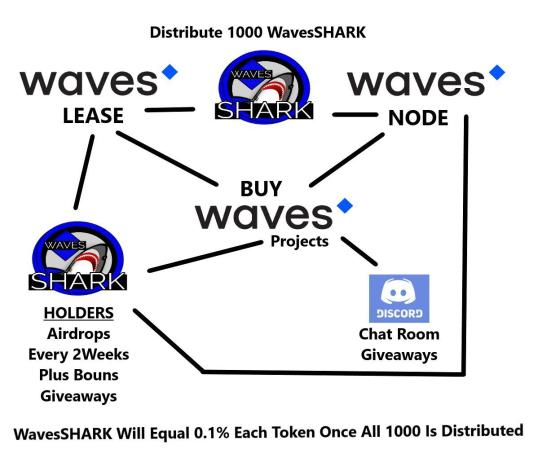 Buy WavesSHARK on WavesDEX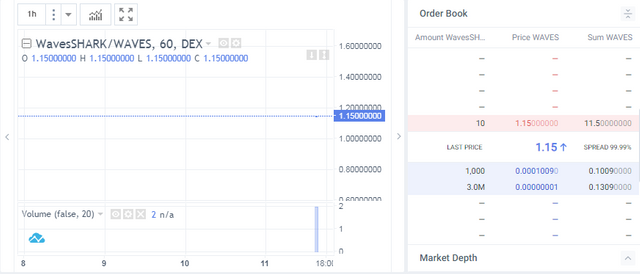 History
Waves Holder Rewards Sent Out! 3/22/2019
https://wavesexplorer.com/tx/8AEyyzLGX5AMhS89tHiHaDP4CpxgGQ6vXgJdANbHpZVg
RedfishCoin Sent Out! 3/22/2019
https://wavesexplorer.com/tx/4Q1MUw4FukShJZCyY4ihrn26bPu6ZRuo9Mq34vpZ4DMC
RedfishCoin sent out 4/6/2019
https://wavesexplorer.com/tx/7LhnCmkzrTJuZtekcqP7EkUzUNRTrCdzQ29Yt65KSFS8
Waves rewards sent out 4/6/2019
https://wavesexplorer.com/tx/BKNWkSWdWGJqjZLLx5cWcuRDgs12WgrXE9m8MX8TZiSt
We introduced to you WavesSHARK community as Redfishcoin Partners in delivering and promoting promising project Waves based token
Visit https://redfishcoin.com for more details