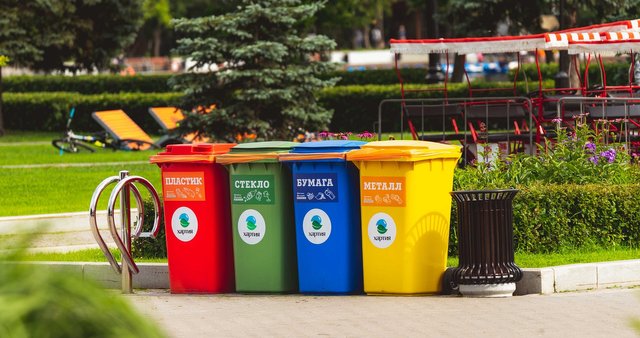 While the act of spring cleaning has become a common practice in most households, we still have to manage our business and household waste through the rainy and dismal winters. We understand that when the cold weather rolls in, even the simple task of taking out the trash becomes more of a chore. That's why we've put together some handy tips for making rubbish disposal for every winter a spring breeze!
Tip-1: Focus on Biodegradable
Winter is the perfect time to go green! With waste such as leaves from the autumn months, cuttings, soggy newspapers left in the driveway, wood-chips, and tea bags, all being 100% biodegradable.
Hiring a professional skip bin service is the safest way to remove any leaves and other biodegradable waste from your area. Hiring is also an efficient way to remove the waste as the service will ensure the waste is recycled.
Tip-2: Store Bins out of the Rain
Come the colder months there's nothing worse than opening a bin up only to see it's filled with rainwater. Get into the habit of bringing bins in during the sprint months to avoid this unfortunate occurrence and make sure to store bins under shelter when possible.
Tip-3: Reuse and Recycle
Rather than letting untouched canned food and old jackets reach the tip, consider donating any surplus to shelters and stores throughout your community. For those in need, winter is an especially tough time, so don't want till spring to help out.
Tip-4: Keep storage areas well-kept
Due to the smell and risk of mould, items that have been water damaged find their way quickly to the trash. To reduce the risk of water damage and preserve the items you love, be sure to check for any leaks or openings in your storage unit. Especially around doors and windows. Also, consider covering the storage areas floor with a plastic or vinyl tarp and keeping gods in plastic containers to keep moister out.
Tip-5: Pre-schedule local collectors of recyclable materials
If you know exactally how much waste your residence or business generates over time, consider pre-scheduling your waste collection, transport, and drop-off points with a reliable waste disposal and recycling company. Try to look for days where the weather isn't fierce or organise for the bin hire service to help out and get your waste management under control.
Tip-6: Follow a disposal method for grease and oil
While not just in winter, grease, animal fat and oil are the most challenging waste items to dispose of with their low freezing point and ability to solidify very quickly. While we advise you never pour oils or fats down a drain, during winter the chance of the liquid solidifying and causing problems is much more likely. Instead let your grease and oil sit and once solid, scrape into an airtight container or leakproof bag to dispose of in your bins.
Tip-7: Turn waste into firewood
Some waste products such as papers, make a welcomed addition to a roaring fire, particularly during those cold winter nights. Even old wooden furniture laying about can be used for firewood!
Tip-8: Go for the right skip bin service
To reduce on time sent out in the cold, consider using a bin hire service. Any capable skip hire service will not only help sort your waste materials but complete the job promptly with little waste left for the landfill. Not only will you spend less time in the cold but save on manual or expensive skip hire. Keep these tips in mind while choosing the right skip bin hire company.
To help you out with your waste management checklist this winter, Melbourne based Metro Bin Hire is there as a professional bin hire and recycling service since 1985. For the ultimate waste removal solution for your residence or industry, check out their skip bin hire services.
Featured image: Pexels