🚀 A Warning to All Crypto Ponzi Schemes; The Law will Get you 🚔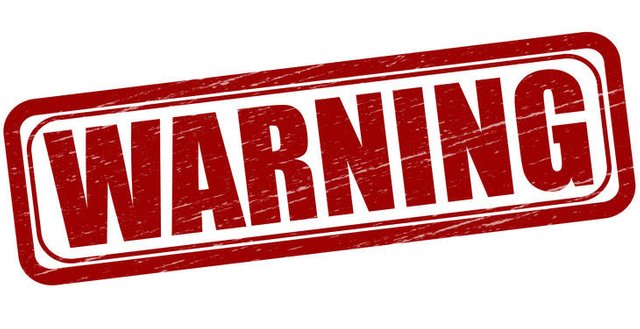 This Crypto-startup's CEO just filmed himself saying "crypto" 100,000 times for charity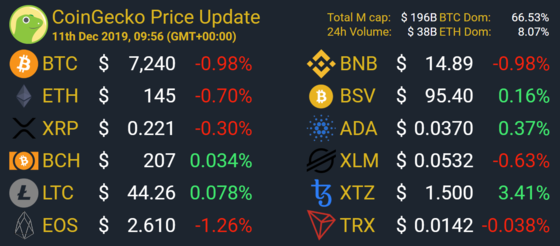 [Sponsored] Get to know eToro and discover a smarter way to trade crypto! Create a diverse and flexible portfolio with 15 of the world's best cryptocurrencies. Want to try before you buy? No problem — the $100K Virtual Portfolio lets you test-drive all of eToro's innovative features while learning about the market and honing your trading skills.
Download the app today, and see why 10 million users worldwide trust eToro to trade Bitcoin, Ethereum, XRP and more!
🛡️ MakerDAO proposes new security feature in light of recent exposure
Yesterday, we talked about how a software developer exposed a potential multi-million dollar hack on the MakerDAO (MKR contract in a blog post
Since then, the Maker Foundation has introduced a new security proposal to set a 24-hour governance delay on new executive contracts.
If the proposal goes through, the Governance Security Module delay will increase from 0 to 24 hours.
TheBlockCrypto
🛑 3 Men Arrested for Defrauding $722 Million through Ponzi Scheme
The US Department of Justice (DOJ) has arrested 3 men in relation to alleged Ponzi Scheme BitClub Network.
"Today's indictment alleges the defendants were involved in a sophisticated Ponzi scheme involving hundreds of millions of "dollars* that preyed upon investors all over the world," - a press release by the DOJ stated.
BitClub Network promised massive rates of return in exchange for investments in a shared cryptocurrency mining pool.
The arrested suspects has misappropriated over $722 million of those funds into their own lavish living rather than the promised mining pool.
👮 Alleged Bitcoin scam that raised $359M busted by Brazilian police
Police in Brazil have busted a purported Bitcoin investment scheme that allegedly stole $359 million (1.5 million ARS) from victims.
According to a statement issued by the Paraná state government, state police shut down the unnamed operation and arrested nine people.
The scheme promised victim a daily return of investment of 3-4%, after which they informed all investors that payments will not be made for "the next 6 months"
Suspects are being charged with fraud, money laundering, criminal association, and forgery.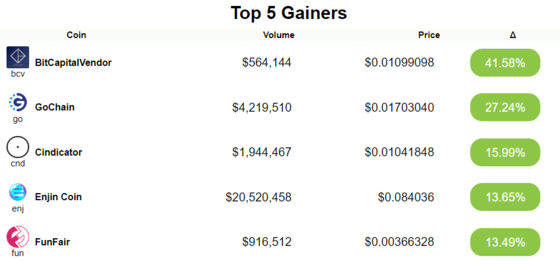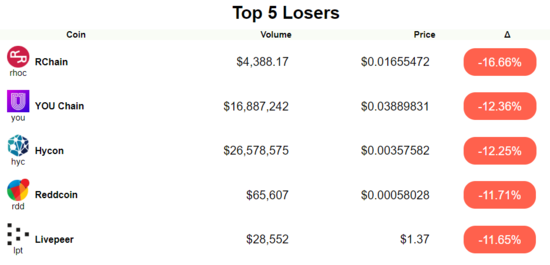 CEO says 'Crypto' 100,000 times for charity
CoinBurp CEO; Peter Wood, will be saying the word 'Crypto' 100,000 times on a live stream to raise money for Centrepoint and encourage charities to accept cryptocurrency as the form of donation.
We have partnered with Centrepoint; the UK's leading youth homelessness charity, to host a series of events throughout December.
The campaign, to raise money and encourage charities to accept cryptocurrency as the form of donation, will run in-conjunction with CoinBurp's first investment round at coinburp.com/crowdcube, where we will match investments of £100+ with a 1% donation to Centrepoint.
The live stream, during which Peter will be saying the word 'Crypto' 100,000 times, is the first of four events and will begin at 10am on Tuesday, December 10th 2019. You can watch it on this page or at coinburp.com/live-stream.
By from to Subscribe and like >>
🤝 @Herman2141
YouTube
Instagram
Twitter
Facebook🤝