Yesterday I introduced you to the South African Border war and some of its air battles in its Angolan stage.
Many different aircraft were deployed by South Africa over 15 or so years of the conflict in various roles.
Air to Air combat was mostly avoided since there was no guarantee of air supremacy of the Mirage variants against the MiG 21 and once the MiG 23 arrived they definitely had the upper hand in maneuverability over the French Mirages.
A number of different Mirage variant and types were deployed and some are shown below in various color variations.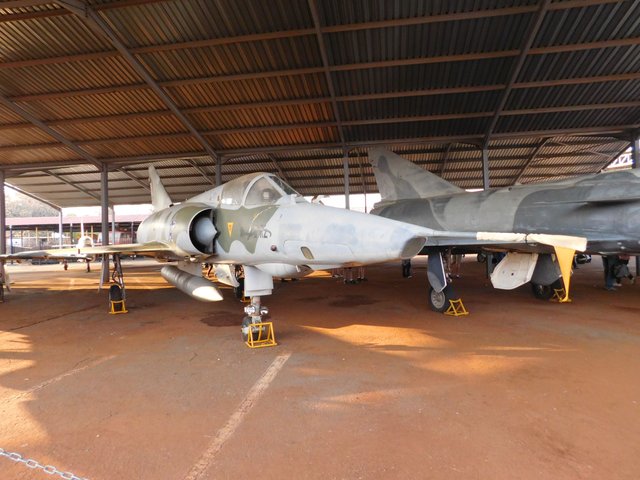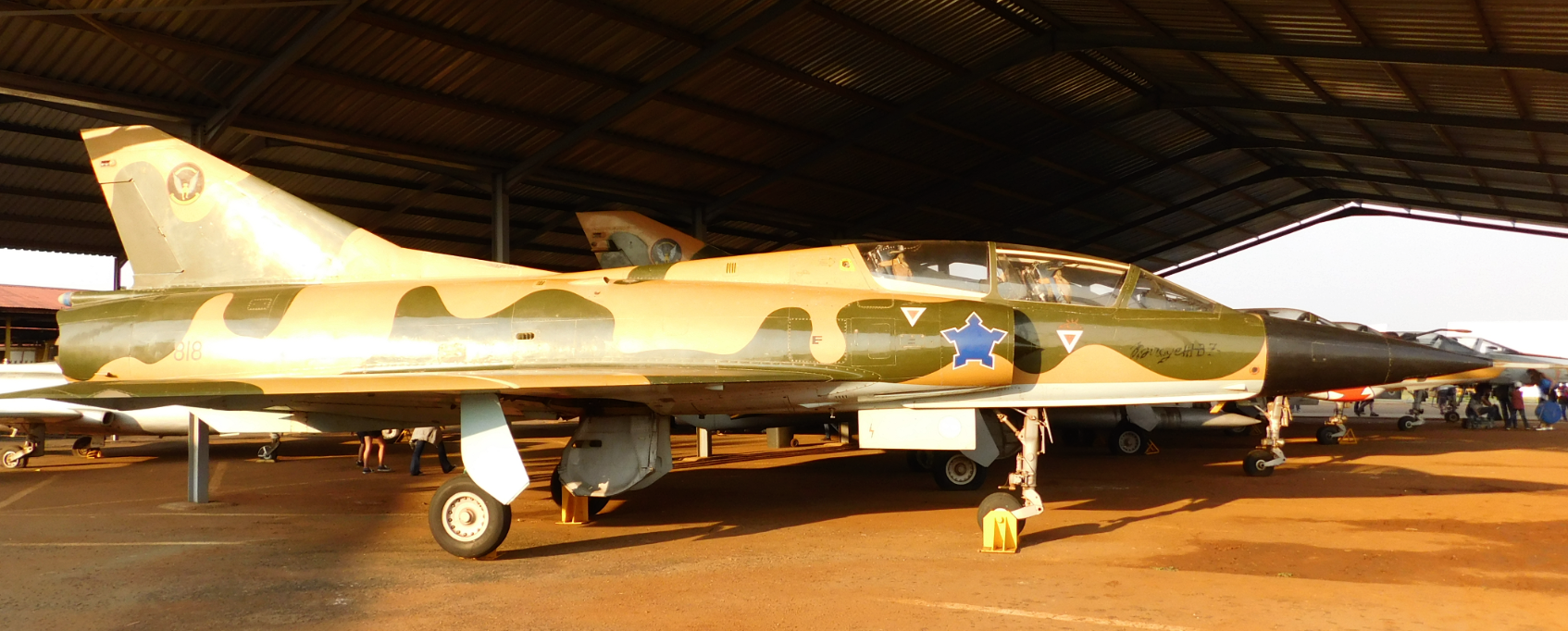 The Mirage covered yesterday with with the MiG 21 kill and some of the various types of ordinances and weaponry it could carry.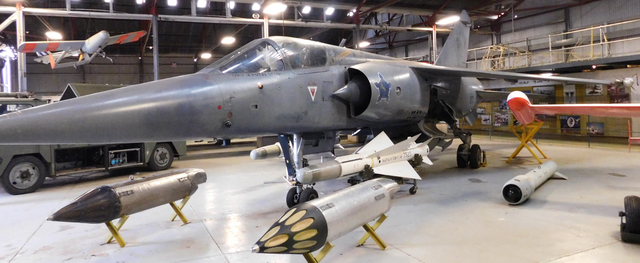 A close-up photo of the Kill badge I took.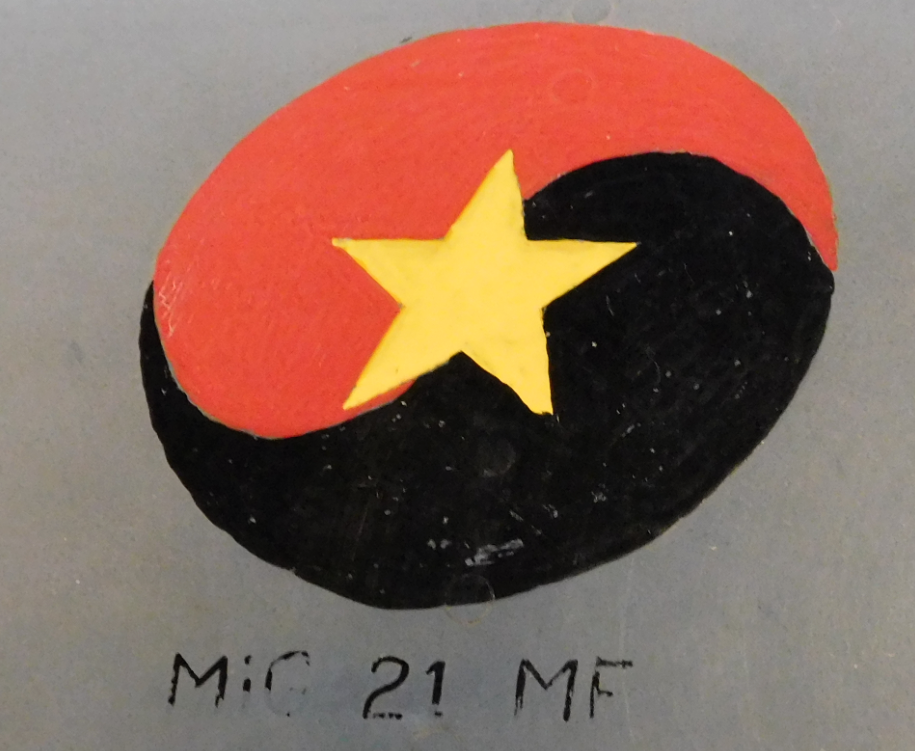 The crash landed MiG 21 and its story.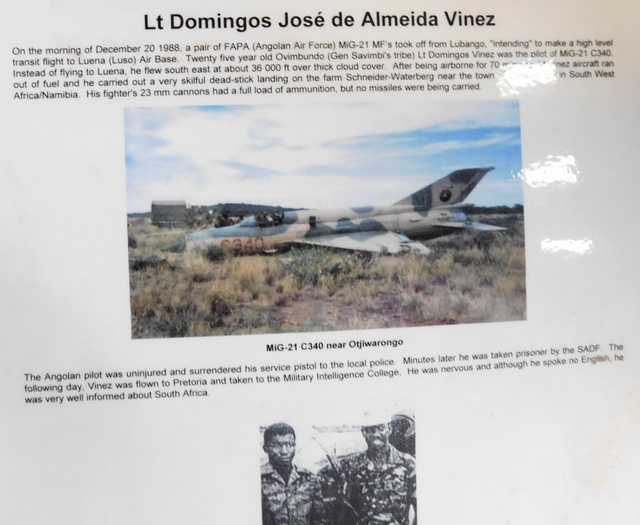 The restored MiG21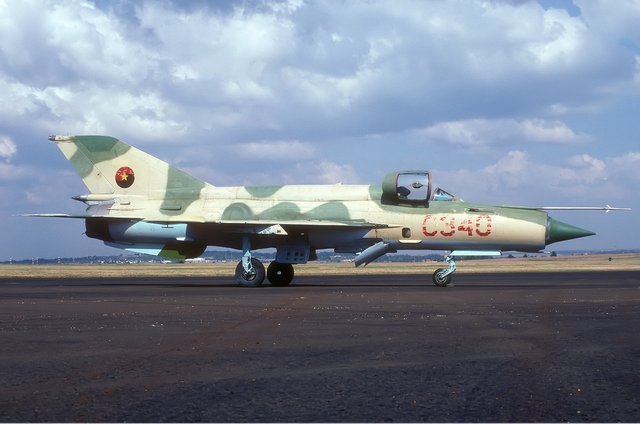 Since South Africa was arms embargoed near the end of the war, due to its unpopular race policies, It had to develop its own fighter capabilities to counter the now clearly superior MiG 23's.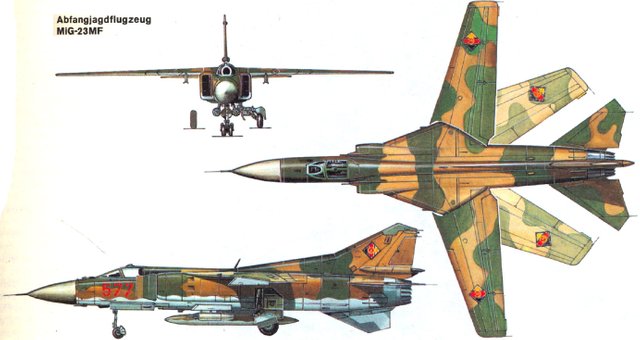 img source
The result of modifying the mirage design to give it greater maneuverability was the aptly named "Cheetah"
The Cheetah also came in a number of variants but was never combat tested against the MiG 23 before the cessation of hostilities.
None of the Cheetah variants ever saw combat in the Border War, so their performance was never tested against the dominant fighter in the conflict, the MiG-23. The Cheetah Es were used as permanent interceptor aircraft, with a minimum of two aircraft on round-the-clock alert status, until the end of the Border War in 1989.

The extended nose housed the aerial radar system.