Walk With Me (Up and Down the Driveway)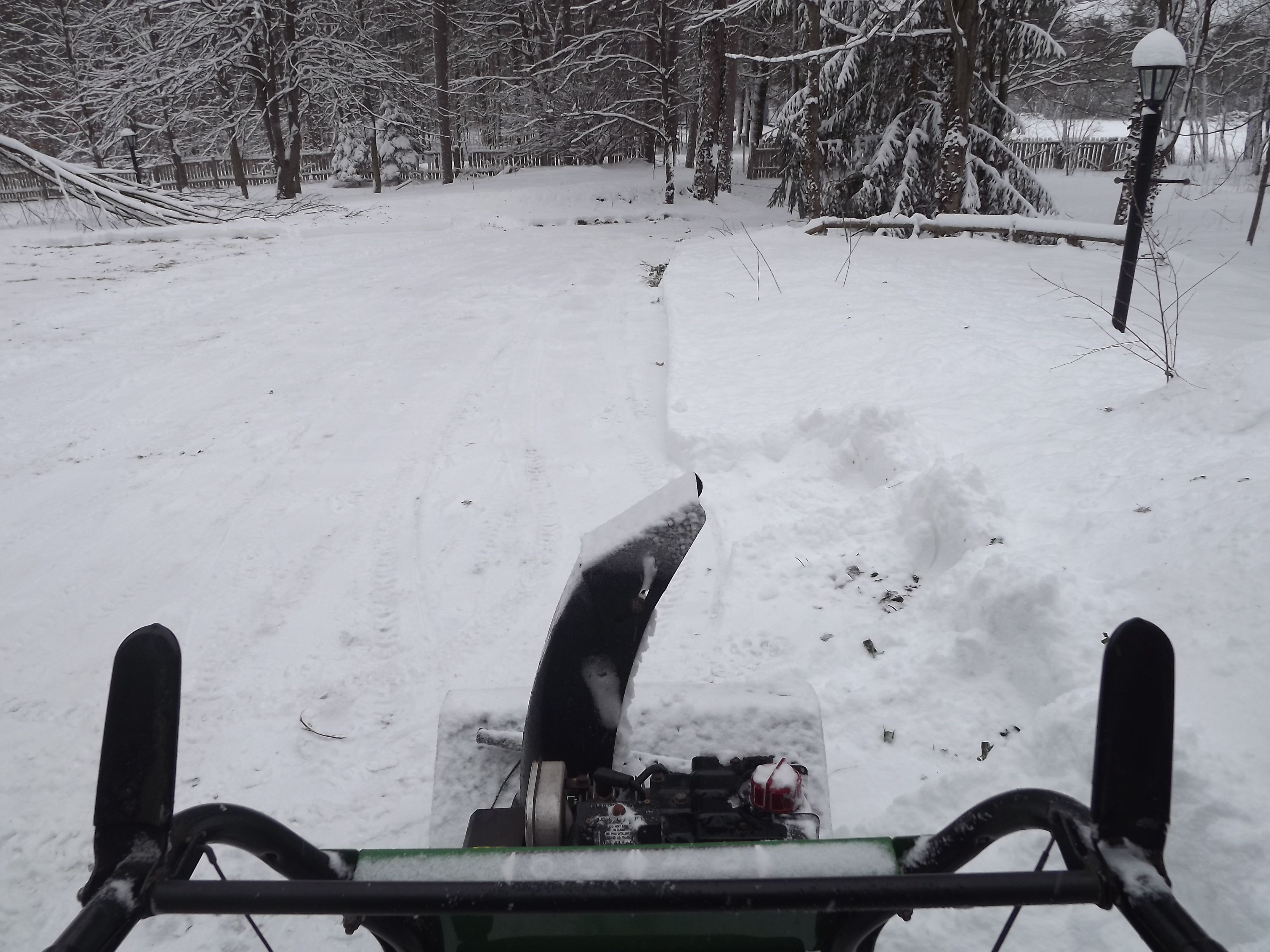 48 hours ago it was bare ground.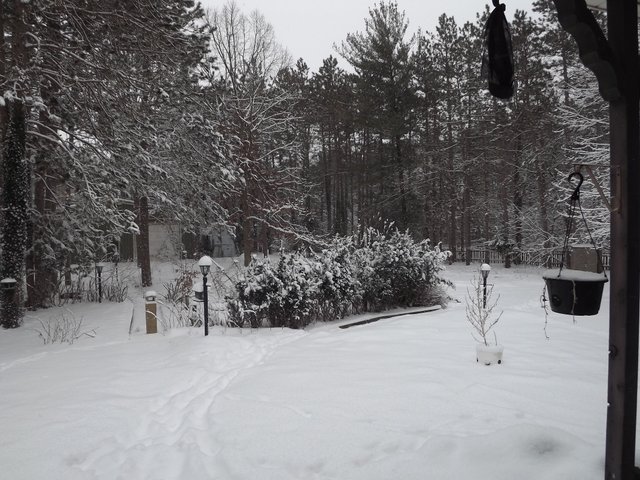 Someone has some shoveling to do.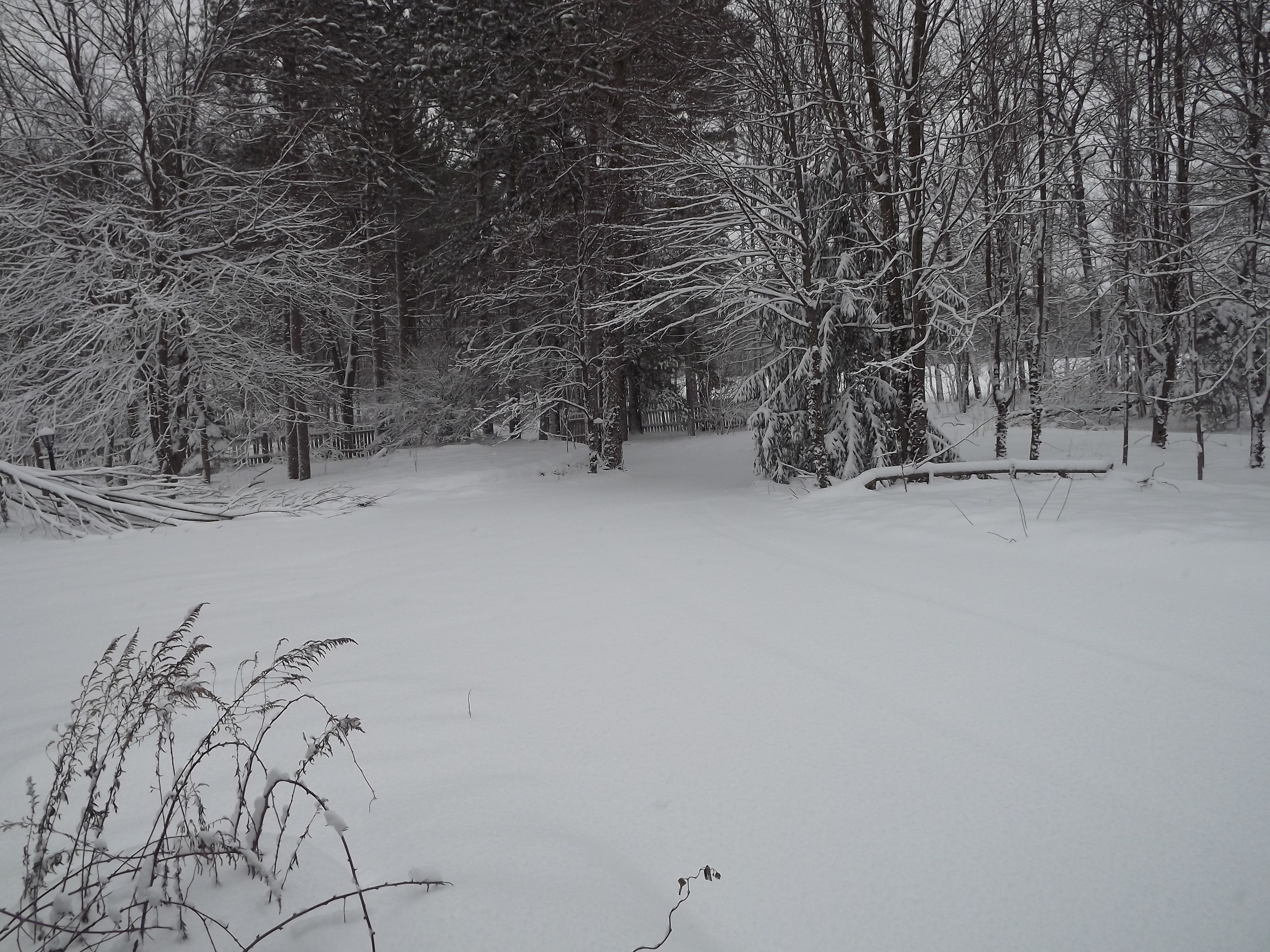 Sadly I didn't have the camera when I sighted Teenus Americanus on the one day in 2018 when it put down the controller, got off the couch and shoveled a whopping 25' of sidewalk.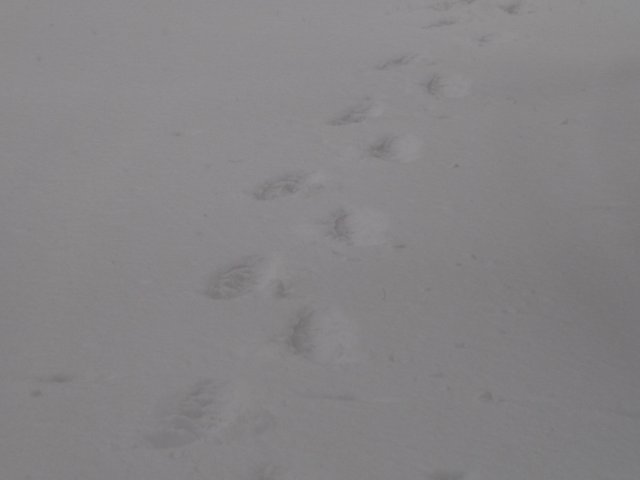 But I did get a picture of its tracks.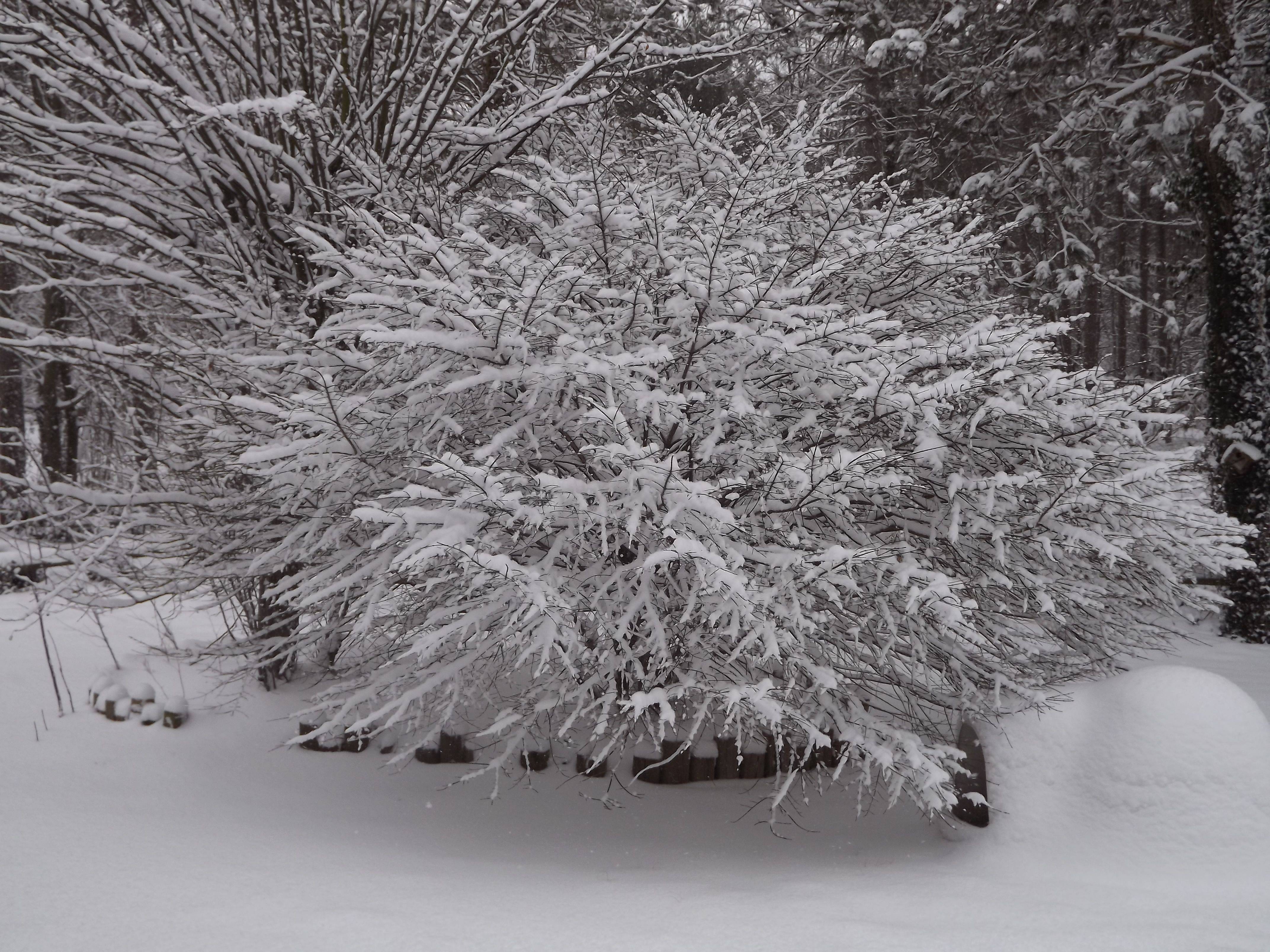 I thought the Dogloo was too good to not show.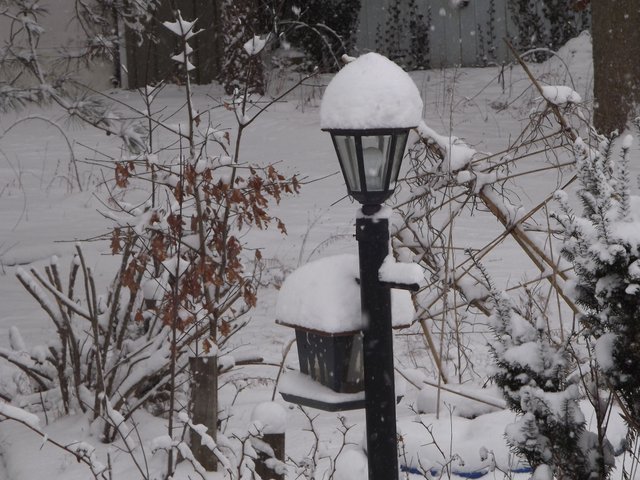 It's hard to imagine the pole beans climbing that snow covered trellis.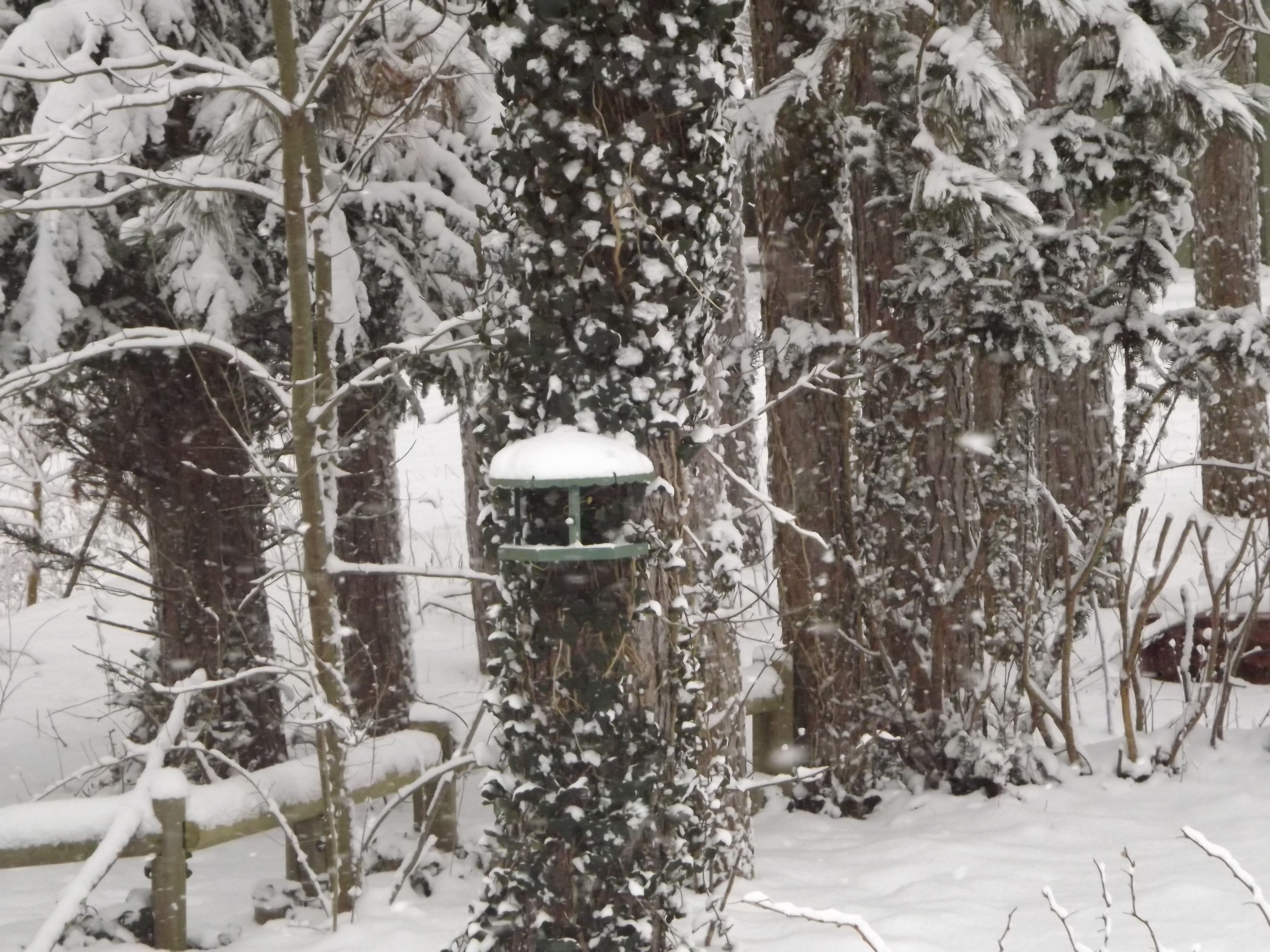 It's much more beautiful when you're not the one shoveling.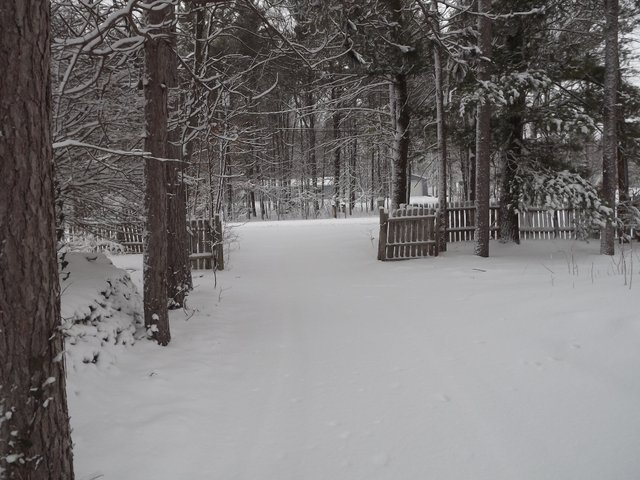 Only about 50 more feet to the road.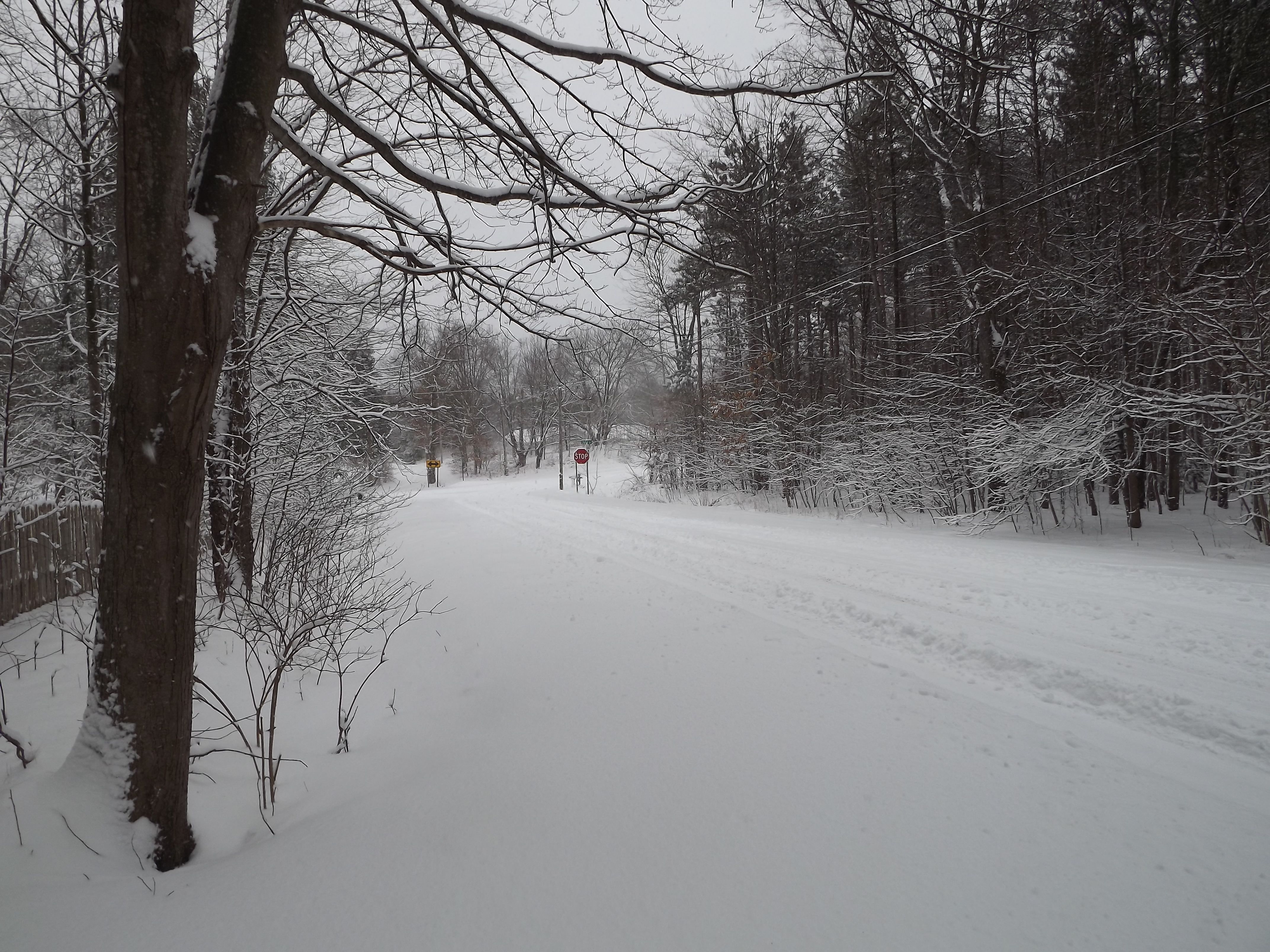 But the road really isn't clear enough to go anywhere anyway.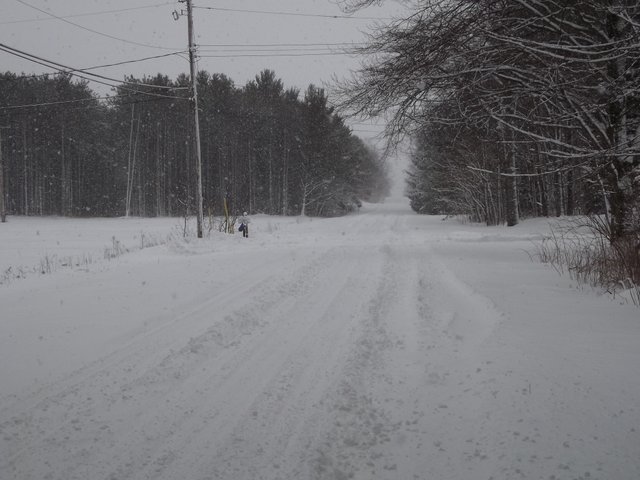 Not in either direction.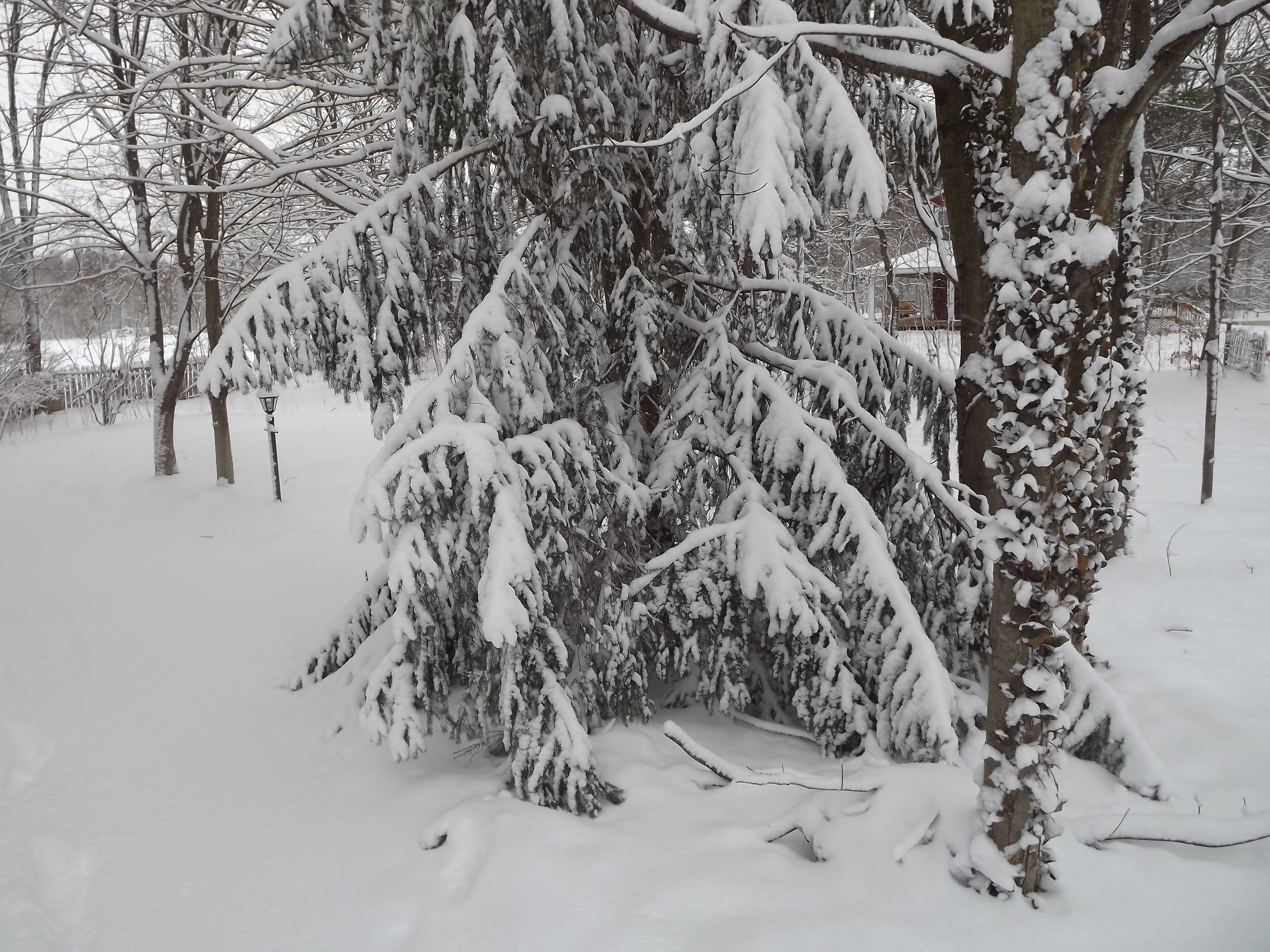 Even the trees look depressed at the thought of more winter.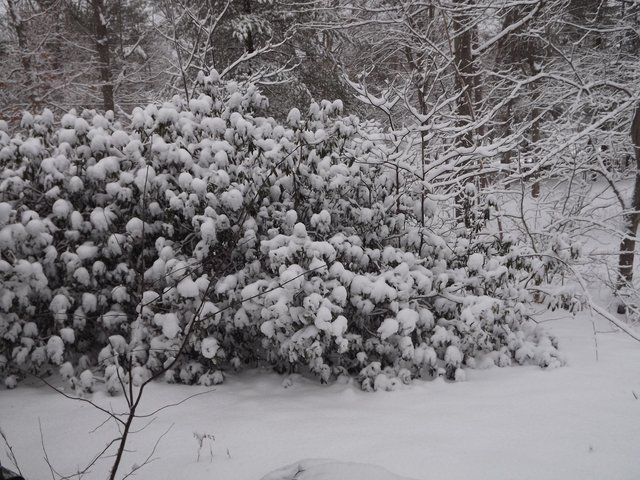 And the poor Rhododendron had its leaves uncurled just the other day.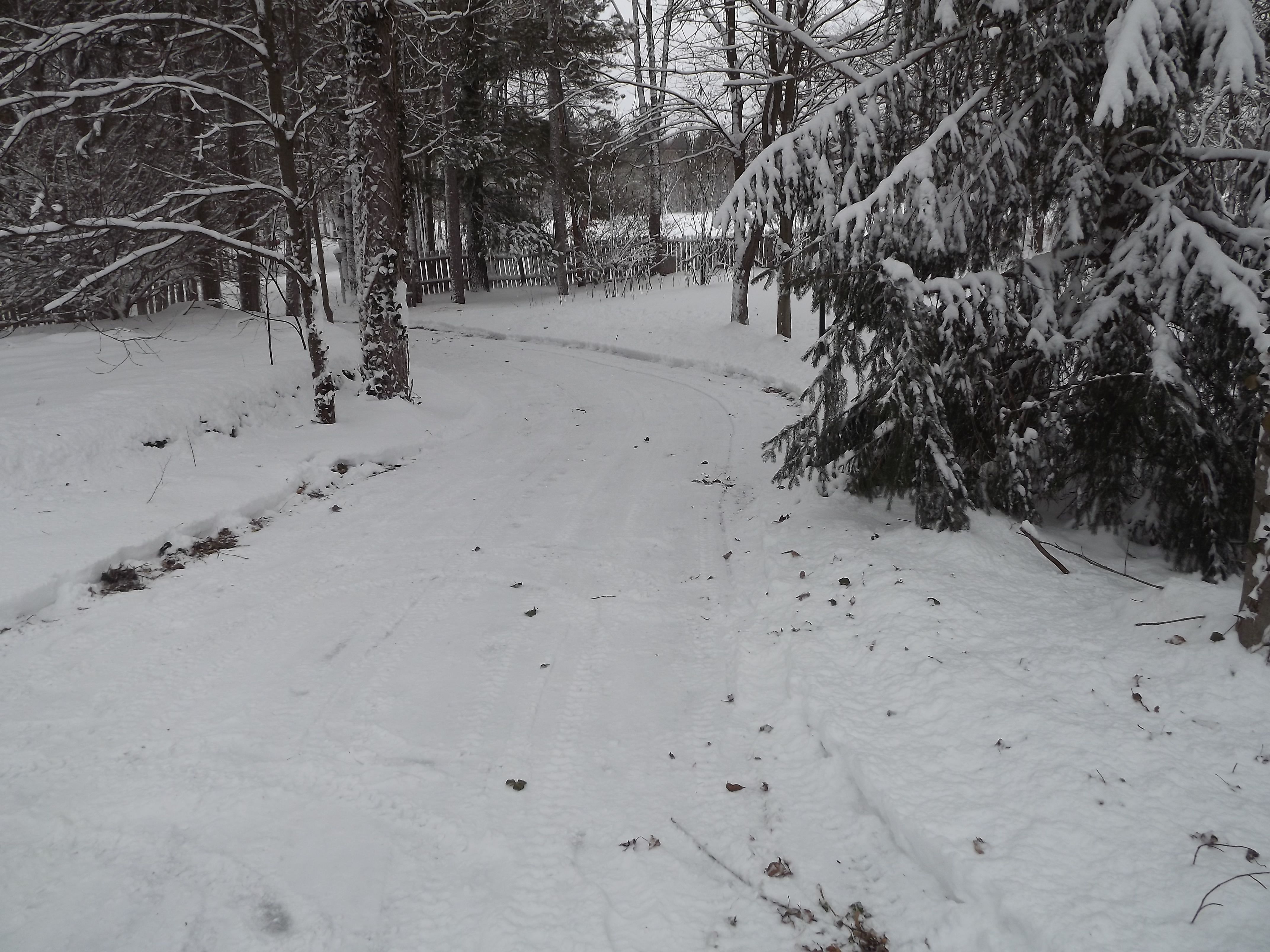 Only an hour later and the first driveway is cleared.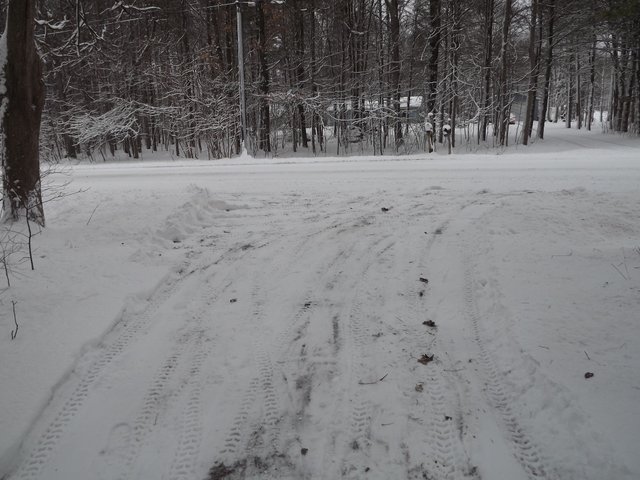 We can get all the way out to the road now.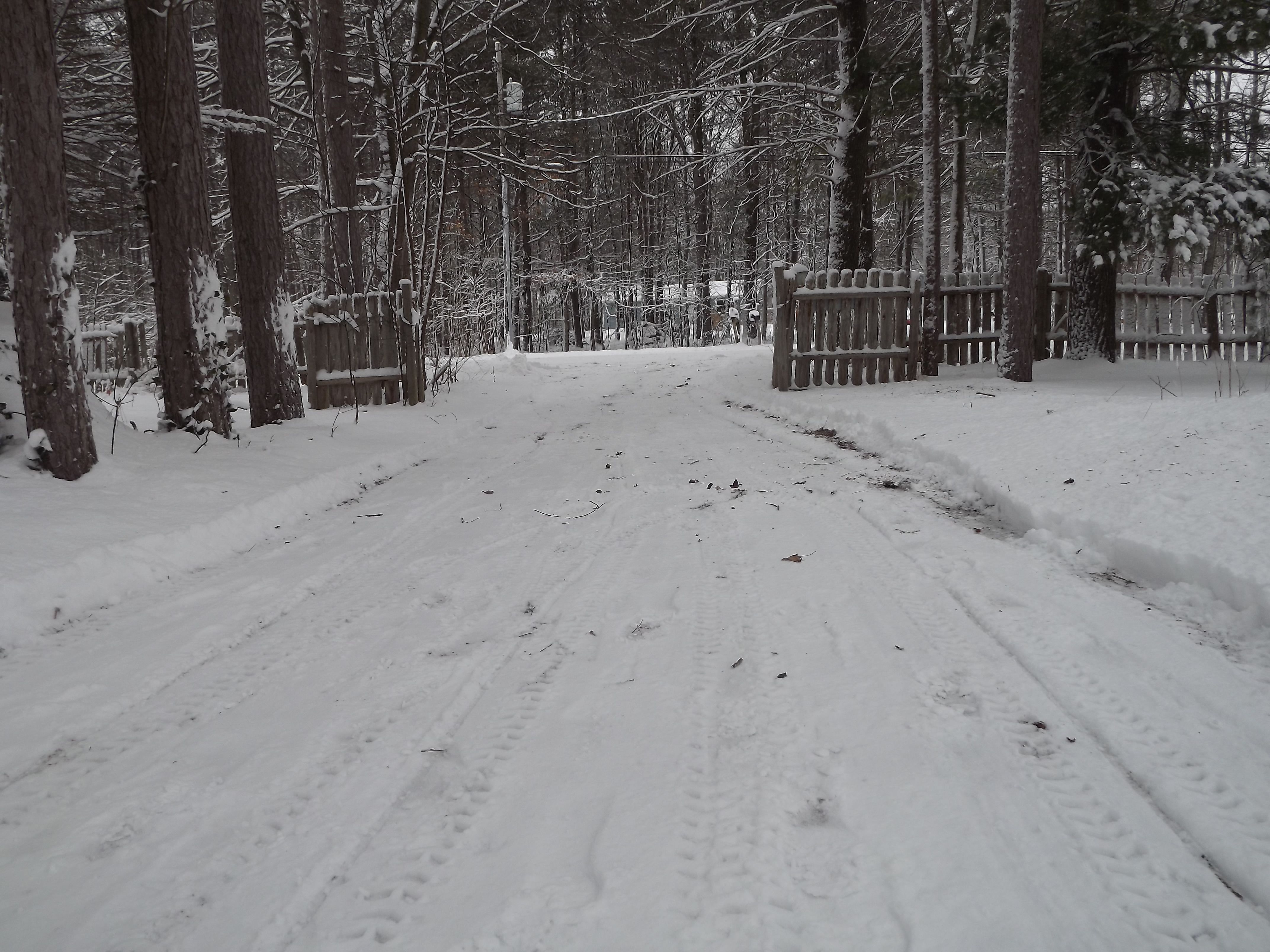 7" of relatively light snow, luckily it's cold enough to make clearing it just time consuming.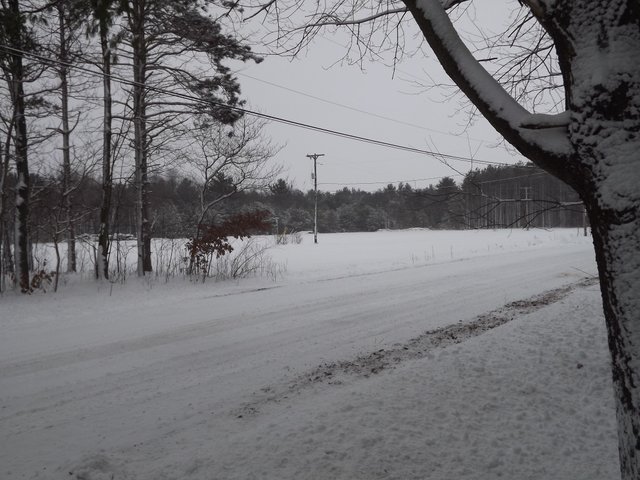 And the road has been plowed now too.