# WalkWithMe : My Picture Grasshopper Stone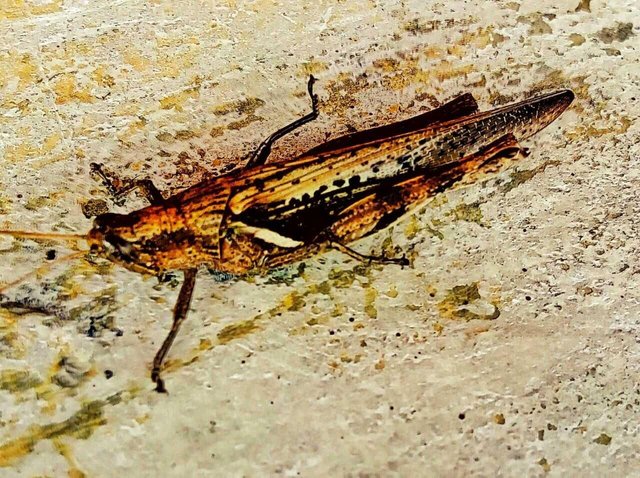 Hello my friend @lyndsaybowes kembali memposting tentang binatang yaitu Belalang Batu.
The black-shaped grasshoppers with stunning looks, have a stone-like feature, with gray dominant colors fitted with blackish and whitish spots. Starting from the eyes, thorax, chest, and abdomen to the wingtips have a very coherent color, so it is very difficult to see if perch on the material in the form of twigs of wood or stone. Even his eyes look fused with the head, because it tends to one color.
Grasshoppers have a size of about 2.5 cm, calm and relatively benign. Can be approached even touched. In field observations, the species selects grassy, ​​rocky or even open ground locations. When perched on the grass or on the green leaf, it will look very contrasting. Like the mud attached to the leaves or twigs. At observation sites, the number of individuals is large, can be found up to 20-30 individuals. They like to stay or settle on cattle or pigs.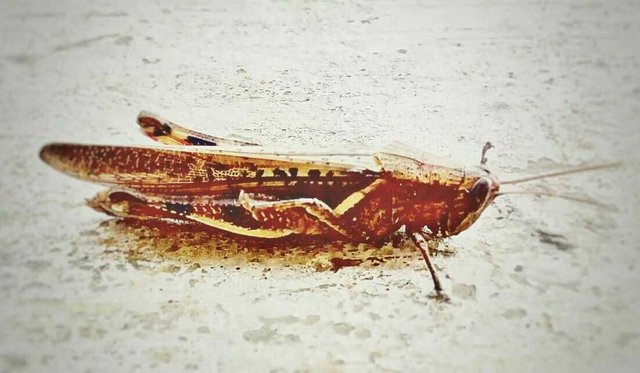 It's a collection of photography grasshopper. These locusts I found while walking into the office room so no matter how I look at the same person I photographed.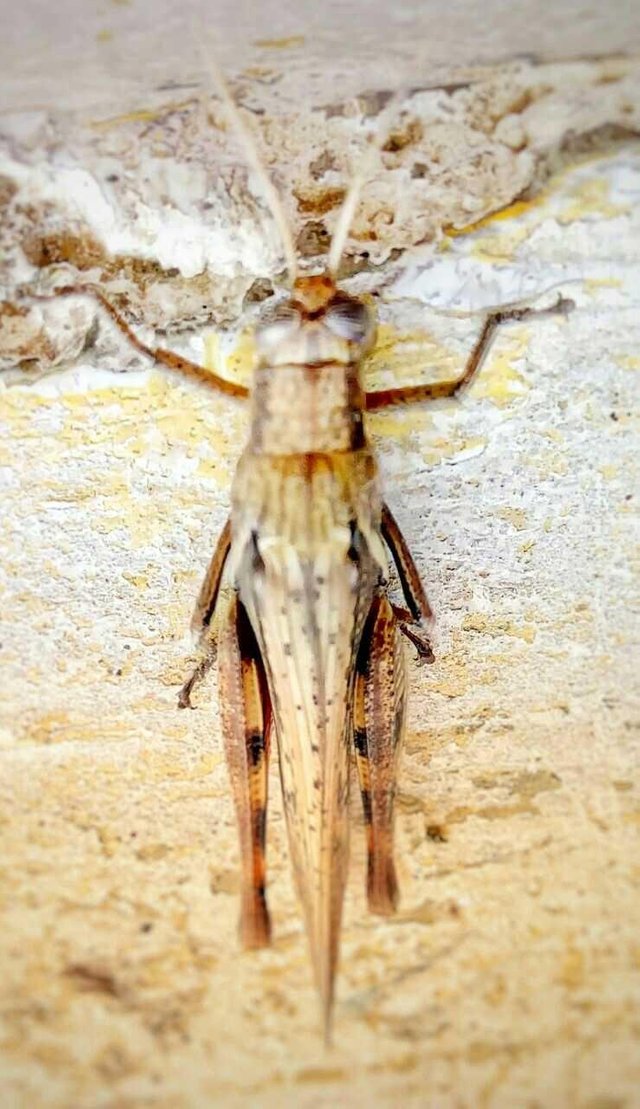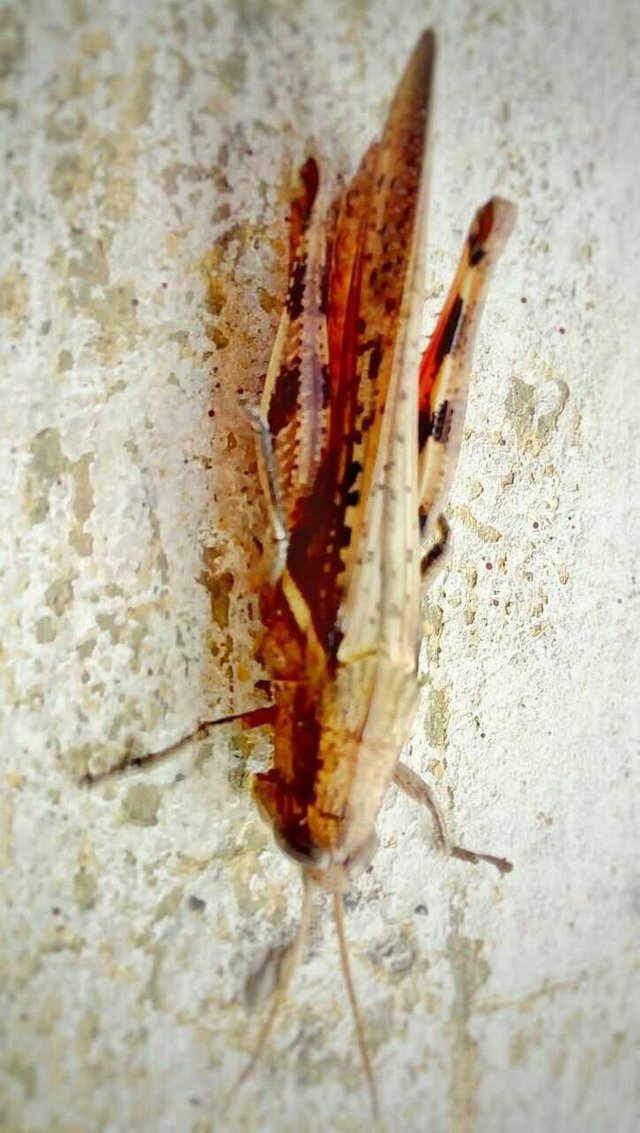 This photo is a moment that is not right because the moment enter the office and reflection of sunlight kekamera mobile phone so that the picture is less satisfactory.
Upvote Me friends at account @muhammad-isa