16km Hike Around Vancouver
Sunny day in October is a gift! And hiking along Vancouver's shore line on such a day is double the fun. Starting off in Yaletown and finishing at the Waterfront Station (Canada Line).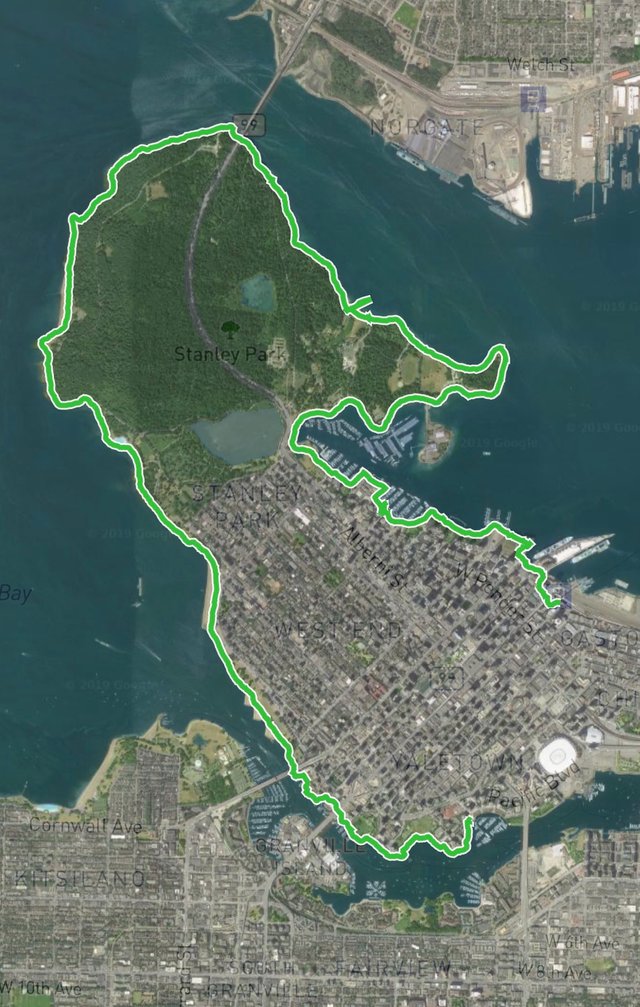 16.25km Vancouver hike
Next step - replenish all the lost callories with a well-deserved lunch at
Carderos Restaurant
!
Hummus with olives is a colorful alternative to bread and butter.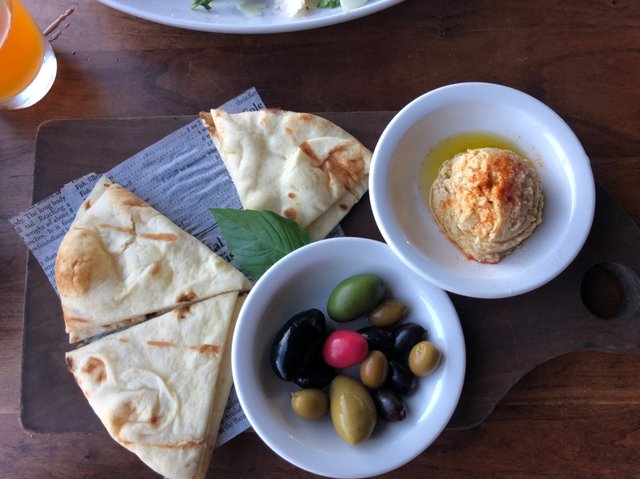 Warm naan & olives
And one of the best deep fried squid variations -
Wok Squid
. Looks like restaurant keeps rotating different wok items on their menu. Last time I remember ordering Wok Prawns.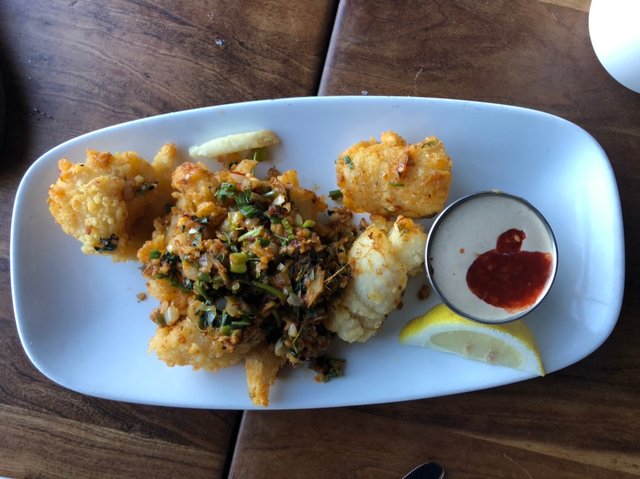 Wok Squid at Cardero's
This is a great item to share, especially with some craft beer.
And finally, Thai Curry Prawns: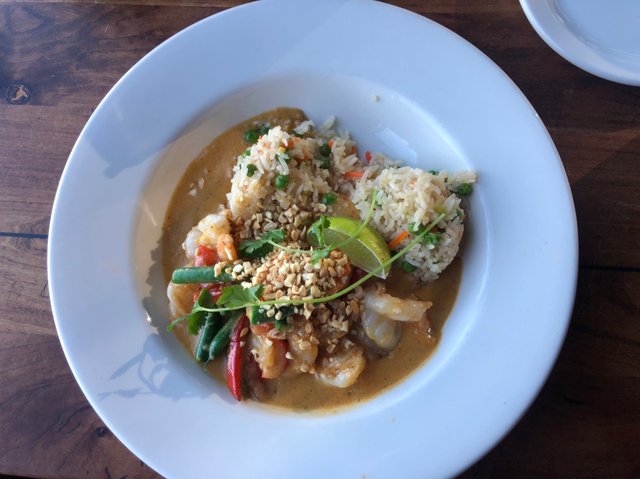 Thai Curry Prawns
Presentation is Ok, lot's of flavour, generous amount of prawns, lots of crushed peanuts, wok rice, bell peppers and more.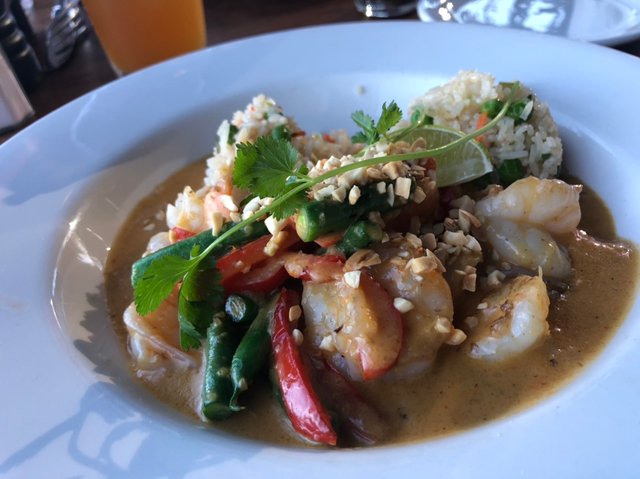 Thai Prawns Closeup
At $21.50 that is expensive, but considering the overall experience, ambience, attentive service and great views, feels justified.
Enjoy your time in Vancouver!